A New Foot & Hope for a Healthy Life
Let's go back 26 years when it all started.
When I was 18 years old I was involved in a very serious motorcycle accident. The accident left my right foot completely crushed and I needed full reconstructive surgery to put my foot back together. After that accident I was afraid I wouldn't even be able to walk again. Today I still had screws from the surgery holding the right side of my foot together. Thanks to being young and healthy, the foot healed and I regained my life back in my 20's. Now jump ahead 13 years from that surgery and in a softball related accident I slid incorrectly and destroyed the ligaments and tendons in my same right ankle.



Since that time I've had 4 foot surgeries including: two Achilles lengthening surgeries, a full reconstructive surgery on my ligaments and tendons and another surgery to move my heel bone that require two more large screws. Unfortunately my foot was having major problems like nerve damage, stiffness, arthritis, bone spurs and constant chronic pain with every step I took. Every day the pain and frustrations were getting worse and more constant.  I had trouble sleeping every night, standing for long periods of time, and even walking on a simple walks or playing in my yard with my kids who are 6 & 9. My quality of life had been slowly diminishing year after year.  So my surgeons and I felt like another surgery could maybe fix one issue but would certainly not fix the entire foot and issues.  I would need to continue to have surgeries for the rest of my life if I kept my foot.
I am, and have been a very active person my entire life. I enjoy playing all types of sports, softball, swimming, soccer, golf, hiking and doing everything possible with my kids. I'm still young, 44, and knew I had too much life to live and if I didn't do something the foot would slowly destroy me.
So on September 13th, 2018 I decided to have an elective below the knee (BK) amputation to remove my foot and ankle. I am asking for your help to help take some of the burden off of the medical, rehab and Prosthetic's expenses.  I know this was a decision I voluntarily made but I know it was the right decision for me and my family for the years to come. If you want to help I couldn't be more thankful. 
Hopefully by the end of October 2018 I will have my first prosthetic leg  and start walking again.  Six months  later in the spring 2019,  I will need to have my second and more functional prosthetic leg and foot which should allow me to be more active and back to living a normal and exciting life again.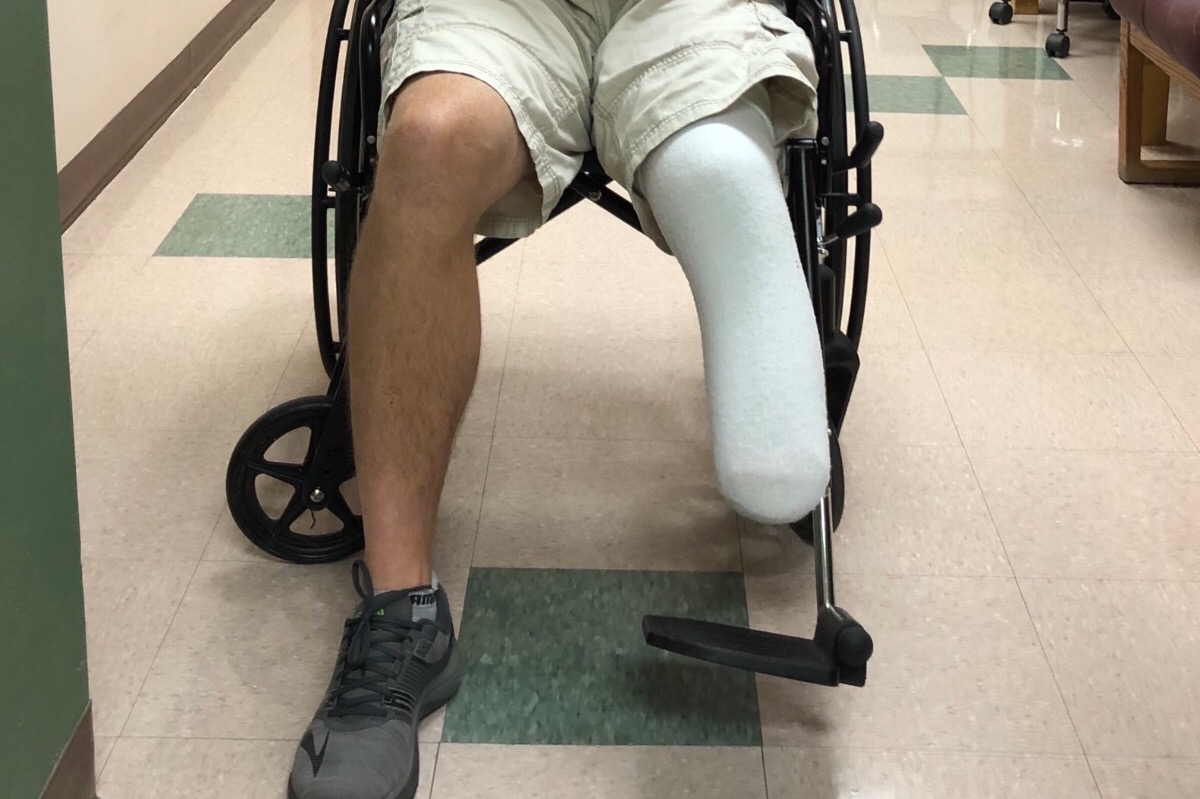 Organizer
Chad Comstock
Organizer
Littleton, CO