6) FINAL WEEK UPDATE! - We wish to thank every single donor for every amount given - on gofundme, the website, and all who have sent checks and brought cash, as well as those doing the Raffle Baskets (Tickets are $5ea at Spirits Mini-mart in Spirit Lake :).   And also for every word of support and encouragement, and everyone who is praying to The Great Physician for Sam's healing...  Her surgery date has been finalized, and she is going in on Wednesday, Oct 31st, in Dallas, where we (and everyone's hearts) will be with her during the procedure.  We would like to humbly request one final plea for help with all of her needs surrounding this whole situation.  With just 7 days to go, we are asking for one final push for donations. Please give today???
5) Update! - 10/14/2018 - One of Bob & MK's other kids - Chris Shaw / Musical Prodigy since childhood - has an UNBELIEVABLE new album out, and here is what he has to say: "Sams brother here... I am releasing my new solo album (rock, blues, etc.) ahead of schedule to try and raise money towards Sams treatment/recovery.
https://christophershawmusic.bandcamp.com/album/buddy-shaw-unamused
  All proceeds from album sales will go directly to Sam- and for anyone who has already donated, contact me for a free download code, or a CD once those are in. Please share this around, every little bit helps! thank you all." -Chris (Buddy) Shaw
4) Update! - 10/06/2018 - Great News All of my Medical Field Friends! You can now donate to save MK's daughter Samantha from cancer on savesamantha.org as well as gofundme, and you can also now donate using Zelle, Paypal, any major credit card, carrier pigeon, etc (ok maybe not that last one :). With just over 3 weeks to go before surgery, WE NEED YOUR HELP! Thank you again, for your Prayers, Love and Financial Support... Love, MKaye
3) Update! - 09/29/2018
Thank you SO much everyone, for the first $1000 of donations!!
We feel your prayers, and truly believe that is why Sam's dog Bella survived being hit hard by a car early this week when she ran out into traffic.  And, just like Samantha with her wreck, the dog walked (ran :) away unscathed...  Praise The Lord!!
We could never thank you enough for your caring and concern...and an excellent Start to our Ultimate Goal of $20,000 in the next 30 Days before October 29th, the date of Sam's cancer removal surgery in Dallas... PLEASE GIVE!! Thanks Again, MK
Exciting news in addition to this weekend's update on Samantha's cancer surgery fundraising goal. We have created a website called savesamantha.org where you can donate with Paypal or a Credit Card without gofundme fees, as some of you have requested!!  Thanks again for visiting (and referring others to) savesamantha.org
2) Update! - 09/21/2018
Great Start Everyone!!
Thank you SO much for all of the Prayers and Well Wishes, and a Great Start to our Ultimate Goal of $20,000 in the next 38 Days before October 29th, the date of Sam's cancer removal surgery in Dallas... PLEASE GIVE!?!?!?Thanks Again... MKaye
1) Meet Samantha!
Samantha is the most loving, caring, beautiful human being you'd ever want to meet.   She has spent the last 30 years making the world a happy place for everyone she encounters.  
But her own happiness was just shattered by a "routine" pap-smear showing she has cancer...
Everyone who knows Sam, and loves her, is banding together to achieve her fundraising goal of $20,000 by the end of October, to cover the required surgery and related costs.  Sam is modest and shy and not accustomed to asking for help, and so her loved ones are asking for her.   
At 30 years of age life is just beginning for Samantha, as she is set to be married in the Spring to Darrel - the love of her life - and they have been planning on having children together...   Unfortunately now she will not only not be able to conceive children, her very life is endangered by the pervasiveness of the cancer in her cervix.
Doctors want to do surgery immediately, and remove all of the areas it has spread to, before it spreads any further to other organs.   
Unfortunately though, her job in the food and beverage industry does not supply any insurance to cover the cost.  So she has applied for private insurance, but been denied due to a "pre-existing condition."  She has also been denied by state, as she has always held a job, and is therefore able to pay basic bills - but not much else.
And the need goes even further.  Days before her diagnosis, Sam was hit by a drunk driver on a Dallas Interstate on her way home from work, totaling her car.  It spun the car around, finally landing in the grass, and she kicked out the passenger door and ran when she smelled gas.  Miraculously, she was unscathed.  But not so much for her car, which is a total loss.  And the drunk driver was never caught.
As if it weren't enough in the last month for her to be in a near-fatal car wreck, and then find out she has cancer, Samantha has been trying to plan her wedding, and save everything she can muster for it.  But now, with the financial strain of catastrophic illness, in addition to the loss of her vehicle, she must take a month off of work after the surgery to fully recover, as the Doctors have told her.
But at this point, we would be happy just to see her make it alive down the isle to say, "I do."
Won't you please help Save Samantha?!  She is very very loved by her Parents (Fundraisers) Melissa Kaye Shaw (Mom) - Bob Shaw (Step Father) - and her real Dad - Marc McDowell - as well as her Grandparents, Siblings, Aunts, Uncles, Cousins, Nieces, Nephews, Friends, and all who know her.  Please give today, and show her the love she has always shown everyone around her!!  
Our Sweet Sam :) Beloved Family Member and Friend.  We are ALL praying for COMPLETE healing and recovery from cancer.  In Faith...
Sam at work in Dallas, pre-diagnosis...
Sam with "Miracle Dog" Bella (Bella escaped serious injury after being hit by a car, just like her Mom, Samantha...)
Samantha with a smile for everyone :)
Sam with the Love of Her Life - and soon to be Husband - Darrel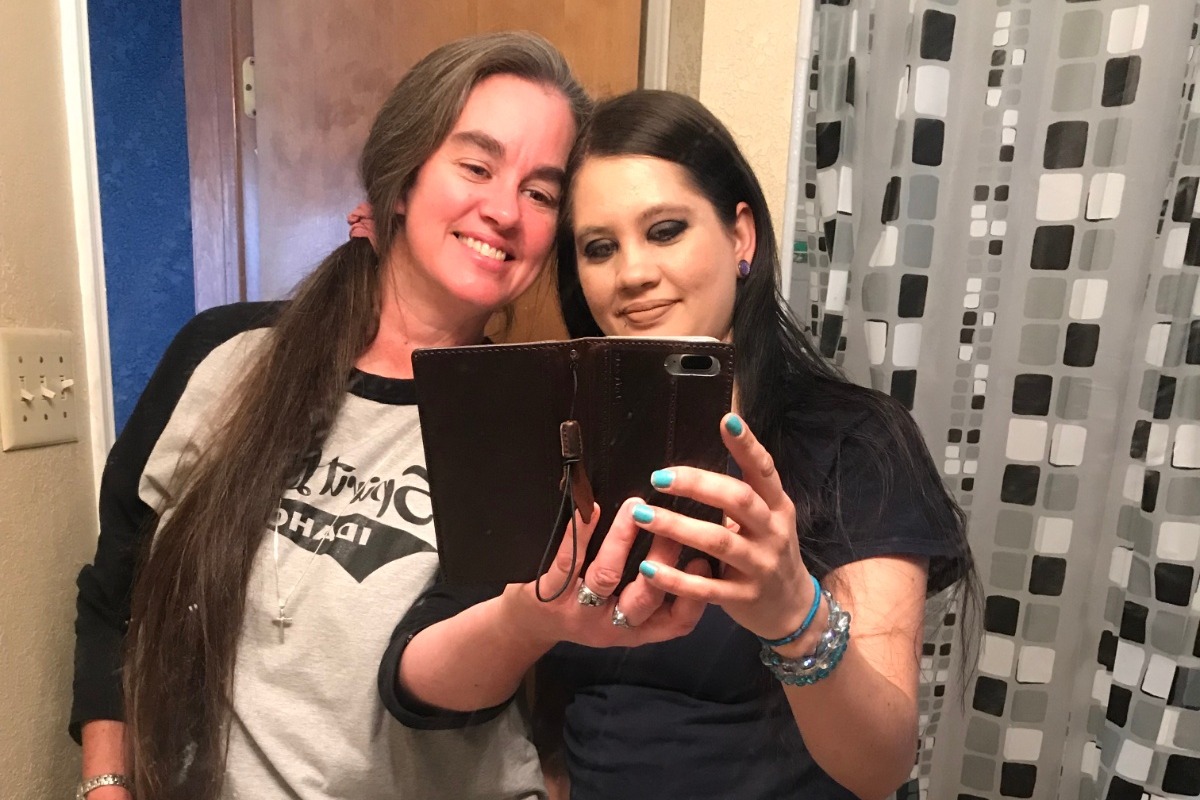 Samantha with her Mom, Melissa Kaye :)
Sam at her Grandparent's for Christmas last year...

Organizer and beneficiary