Hello all, I need your help. Back in May of this year I contracted Covid. After being out of work for two weeks I was diagnosed with Long Covid. I have constant muscle spasms and muscle fatigue. I cannot lift, stand or walk for long/short periods of time. I inserted my doctors medical support statement for FMLA at the bottom of this paragraph to show you how he diagnosed my condition and the amount of time he put me out of work for. I'm taking muscle relaxers and other pain medications daily. My doctor has put me out of work for a full year and has me seeing different specialists to try and figure out the best course to remedy my afflictions.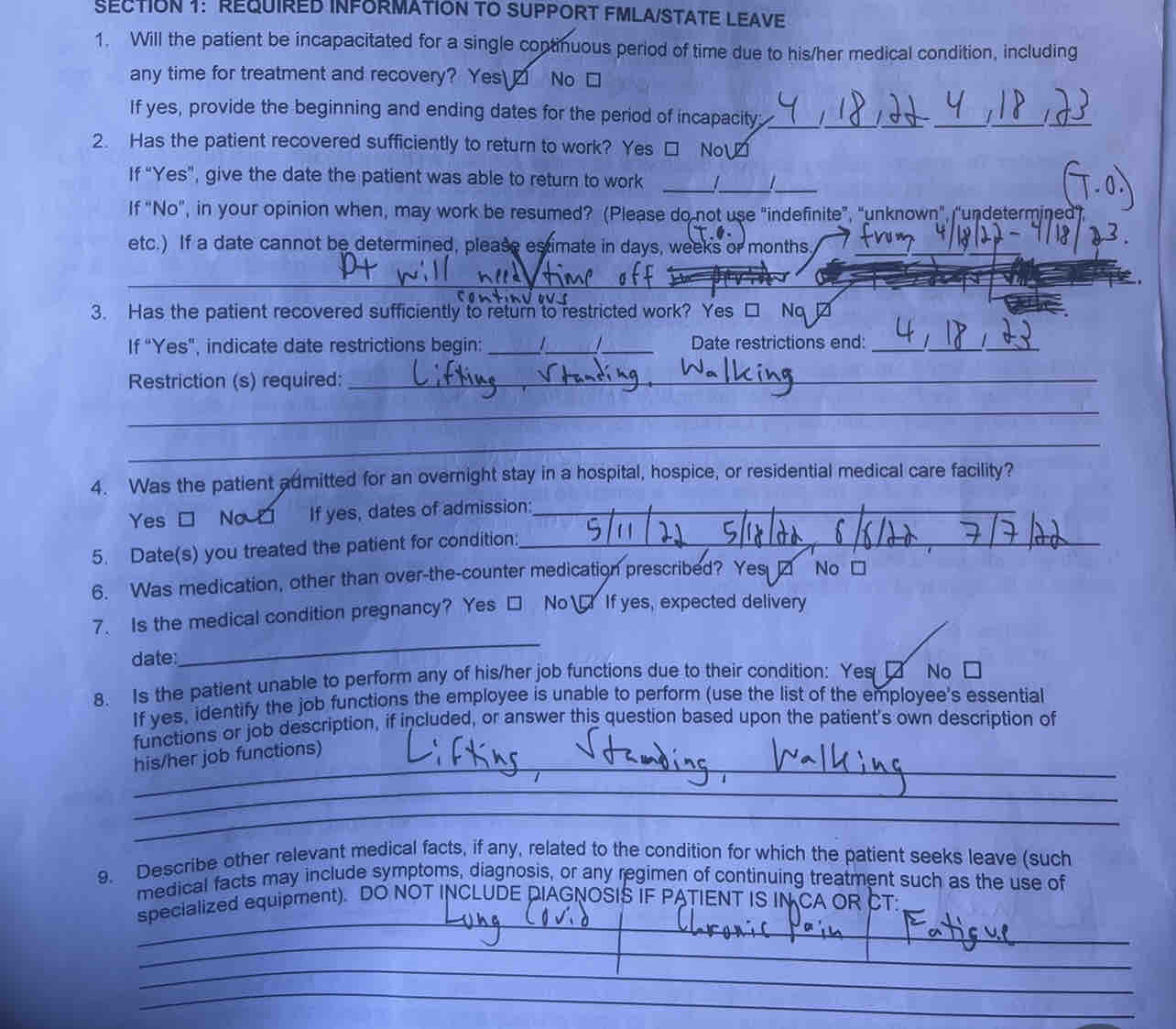 With this condition, life's been more challenging than what I'm normally able to manage. As you can see from the above picture, I filled out for FMLA. I received it but it was unpaid time off. It just protected me from losing my job. Right now I'm awaiting short term disability; but that process has me running through hoops. I also cannot receive unemployment because I am not technically unemployed. My savings are depleted. Like many of us, I live paycheck to paycheck. I had consolidated everything into one payment plan but now that has become to much for me due to this setback. I've also shared the total amount I owe at the bottom of this paragraph as well.
Please if you can donate, I thank you for your contributions. If you cannot, I also thank you for reading my story and ask that you share it with as many people as possible. I need your help. I'm just trying to survive the after effects of Covid.
Last thing I want to say is that this is not a scam. I've read a lot of reports of people taking advantage of people's generosity. That is not me. GoFundMe has ways to protect peoples donations if a fundraiser was fraudulent. I will also leave that at the bottom of this paragraph as well. Thank you once again for reading my story. 
Organizer
Chester Thompson
Organizer
Brooklyn, NY