Weaving a Beautiful Death: The Documentary
Weaving A Beautiful Death: The Documentary
What does your relationship to
your own
death look like? How do you envision your dying touching the lives of others, and the animate world around you? How do you craft beauty into your days—and the end of your days?
"When I first heard caskets could be woven by hand, it was instantly clear that this is something I need to do. I thought, '
this craft could make sense of my whole life
.' "
       - Moonbeam Marie Gardebring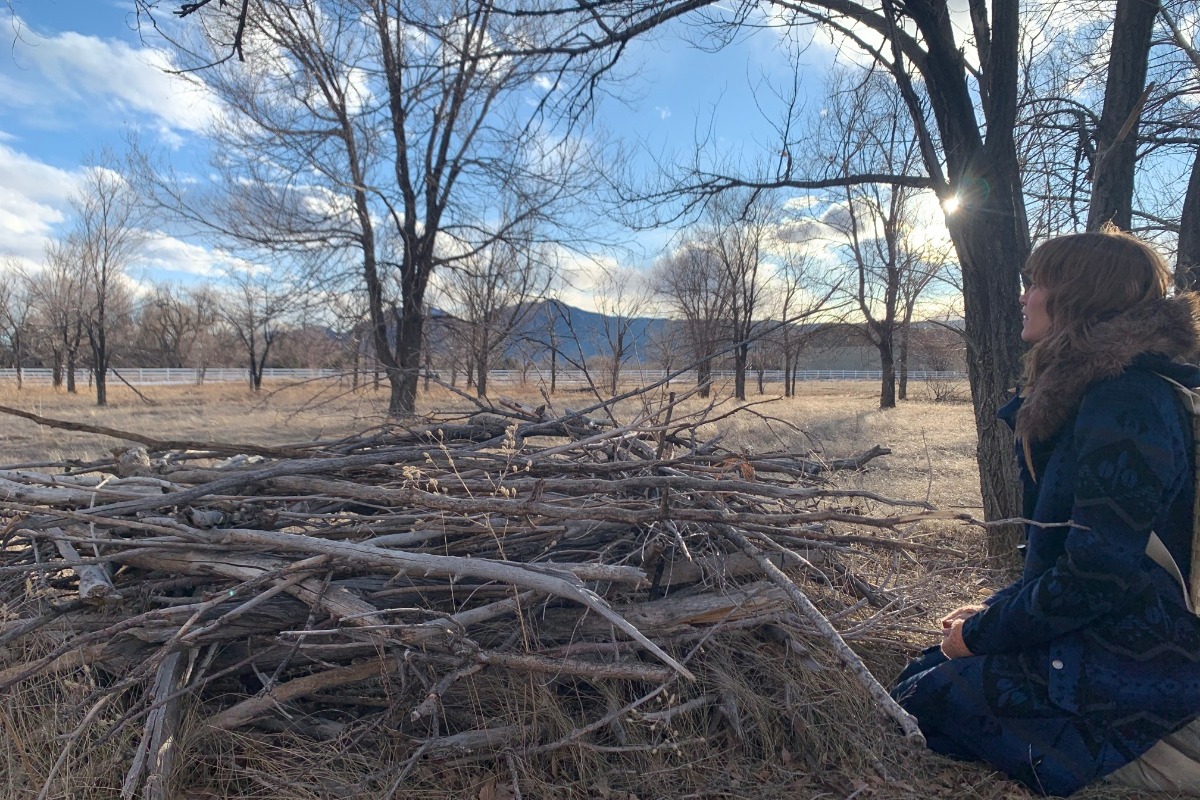 THE STORY
Moonbeam (or Gretchen, to family and childhood friends) lives with a rare, life-threatening  autoimmune condition called Wegener's Granulomatosis Polyangitis. She was diagnosed at age 16, and has already lived twice as long as expected.
This disease has life-threatening effects on people in many different ways; in Moonbeam's case, her breathing is compromised.
Her chronic illness has brought her close to death more times than she can count, especially in the last few years, which has radically shifted her priorities in life.
In her most difficult moments, a voice within her whispered, "do art." So she chose to listen, and became one of two devotional artisans at Weave & Wimble basketry. Soon after, she discovered that burial caskets could be woven by hand.
After traversing the trenches of grief and dying as a 19-year-old during her Dad's terminal relationship with Brain Cancer, what Moonbeam most wants to do now with the time she's given is weave caskets for and with people, to help them embrace grief and death in community. 
"For the last year, I've been holding a profound longing to weave caskets. I cannot imagine a more beautiful, meaningful, or natural thing I could give the rest of my days to. A quiet hope I carry is that giving my hands to this work will help prolong my life, and enhance the reciprocal relationship between humanity and our living planet."       - Moonbeam Marie Gardebring

Our culture is terrible at dealing with grief and dying– we don't want to experience it, we don't know what to do with our feelings, or how to talk about it openly with our loved ones.
The medicine of basket weaving is creating new ways of holding what we think can't ever possibly be held; like difficult emotions, conversations, and life thresholds. It's even facilitated the beginning of a conversation between Moonbeam and her loved ones about the place death has in her life.


"I want to give people permission to embrace death before dying ever occurs, with a fearless reverence, and as a community; with willow at our feet, love in our hands, and beautifully full hearts."
       - Moonbeam Marie Gardebring



"My prayer is that opening up about what life's really been like the last several years might invite new conversations and rich collaboration none of us could have dreamed of before, perhaps sparking a flame of mutual growth, closeness, and forward momentum for us all."       - Moonbeam Marie Gardebring
This is the story behind what we're capturing in our documentary,
Weaving a Beautiful Death
.
THE FILM
Weaving a Beautiful Death
is a film about revolutionizing our relationship with grief and dying in community—one handwoven casket at a time.
Follow Moonbeam, a 32-year-old basket weaver, as she reveals the likelihood of a shortened lifespan to her closest loved ones, calls on her community for strength and support, and ultimately, invites them to come together to weave her casket in the Spring of 2020.
Journey with her through a three-week apprenticeship at an enchanting willow farm in New Zealand where she will learn the art of casket weaving.
Witness an intimate three-day ceremony in which she and her friends explore the idea of death-before-dying, weaving their love into the sacred vessel that will one day cradle Moonbeam in the topsoil of the earth. 
This film marks the beginning of a young woman's new vocation into casket weaving. Accompany Moonbeam as she embarks on a journey to help others embrace the threshold of dying with the time she has left.
HOW YOUR DONATION HELPS
Many hands will be enriched by giving to this endeavor—gifted weavers, artists, teachers, cinematographers and film editors, musicians, and hardworking willow farmers, to name a few. 
Every dollar donated to this campaign will provide materials for Moonbeam's willow casket, the community weaving ceremony, as well as funds for travel, and documentary production. $9,500 covers our estimated project expenses. 
Below is a specific breakdown of how your donation will help:
Casket Ceremony: $3,500

     Organically grown willow from the US; weaving tools;
     ceremony space & supplies;
     "Casket Pilgrimage" travel from Colorado to Minnesota and back
New Zealand Casketry Apprenticeship: $2,900
     
Travel; NZ filming
Documentary: $3,100
     
Cinematography & film editing; music & sound
Total: $9,500Our Stretch Goal is $15,000

Every additional dollar we raise will support Moonbeam's transition into this new vocation of casket weaving, and allow her to learn from other casket weavers around the United States.
A WORD OF THANKS
If any of you supremely generous beings out there are passionate about heart-centered and community-based approaches to grief and death work, please share, and give to this soul-venture of mine.
Thank you for helping us bring this regenerative craft and these profound conversations into the world!
With big, wide, beaming Love, and in Remembrance of my Dad, Tomas,
Moonbeam (Gretchen) Gardebring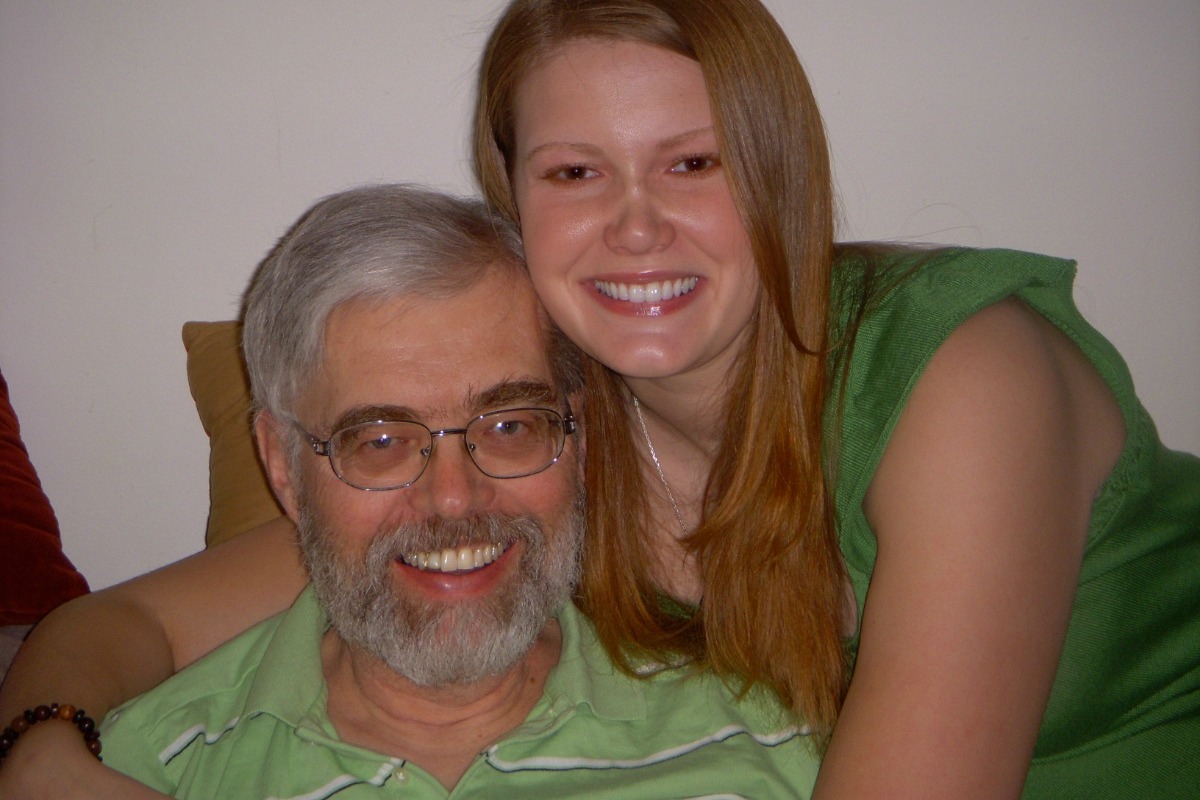 Tomas & Gretchen Gardebring, 2008
Basketry photos by Allison Mayor. Banjo music by Fergus Stone. Field photos & film by Phillip Greenbaum. 

Organizer
#1 fundraising platform

People have raised more money on GoFundMe than anywhere else. Learn more

GoFundMe Guarantee

In the rare case that something isn't right, we will refund your donation. Learn more

Expert advice, 24/7

Contact us with your questions and we'll answer, day or night. Learn more