Melo-Gorriceta Fire Recovery Drive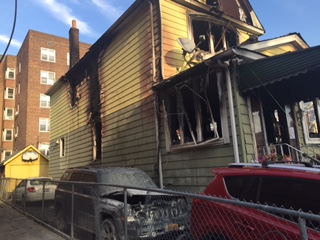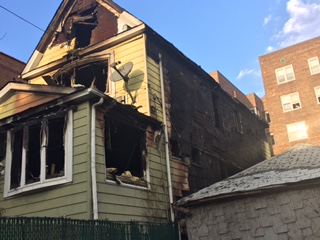 ABC 7 News Link
Dear Families and Friends,
Last Monday, December 7, 2015, around 4:30 a.m., my family's home was ravaged by a second-alarm fire. Sleeping inside were my grandmother, my aunts, and my sister. Miraculously all of their lives were spared. However my sister is still in the hospital recovering from a second-degree burn on the left side of her body.
Unfortunately, they were not able to save anything except for the clothes that they were wearing that night. All of their hard-earned possesions were burned. Everything was turned into ashes. Even their most important documents were not saved.
Please help us in raising funds for them. This will be used to jump-start their lives after this devastating incident. All of the proceeds will go to the deposit/rental of the new apartment (they're still looking), furnishing it, and replenishing their personal necessities.
We are very thankful that all of them were able to get out alive. We know that the material things and properties they lost could be replaced eventually. It won't be easy, but I know that they won't have to face this uphill battle by themselves. With your help, whether it be material, monetary or any kind of support, we know that they will be back on their feet very soon.
From our family to yours, we would like to express our deepest gratitude for all your help and generosity at this difficult time. May God bless you and your family always.
Merry Christmas and have a Prosperous New Year!
Organizer
Sherryl Melo Turingan
Organizer
Elmhurst, NY