Thank you for visiting Krysti's Guardian Angel, Go FundMe webpage.  For those of you who know Krysti and her loving spirit, you know the fierce love she has for those around her, and that she would do anything for anyone.  Krysti is engaged in a fierce battle with Stage IV Metastatic Melanoma Cancer.  Her treatments are taxing on her physically, emotionally, and even more so financially. Please consider helping ease some of her burdens by donating here.....
Krysti Maloney, (age 42) has been diagnosed with Stage IV metastatic melanoma cancer.  Recently a large portion of tissue and lymph nodes were removed under her arm and were diagnosed as malignant. In addition, it was discovered she has 6 tumors in her lungs, 3 of which are in each lung.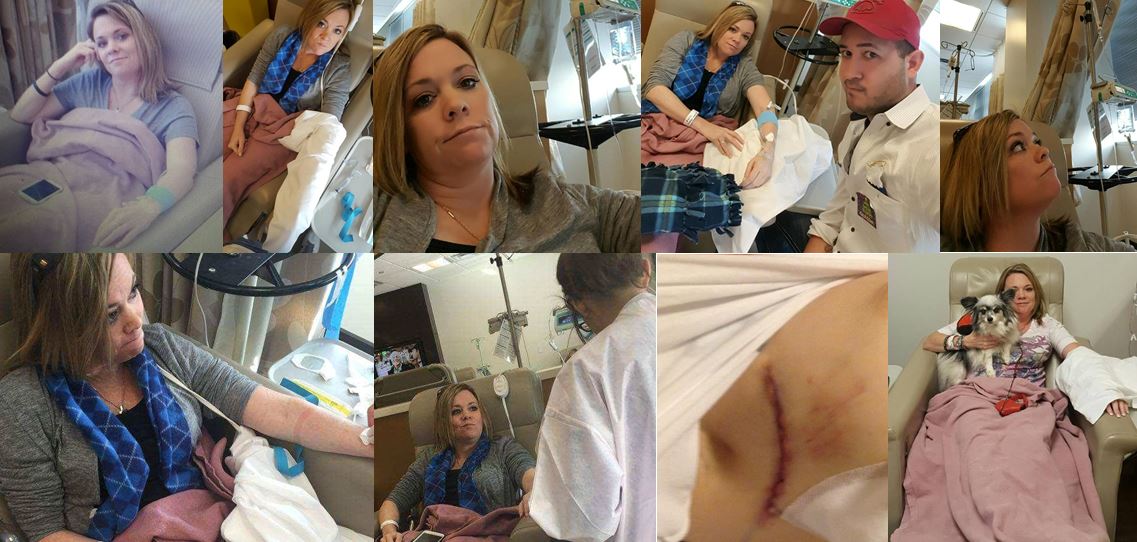 Ten years ago, Krysti has spinal surgery for her sclerosis; to correct the curvature of her spine.  She is now having pain from arthritis that has developed from the surgery.  The doctors are unable to qualify her for the surgery she needs to reduce this pain because she's a cancer patient. They are giving her medication to ease her pain. 
Recently, complications from her cancer treatment have caused her additional health problems. Thryroid issues along with much more.  She is now dealing with stabbing and cramping pains in her stomach; caused by the cancer treatment and other harsh medications. She just went through an evasive scan; where they had to put her to sleep, which revealed her intestines have lacerations due to ulcers caused by the radical medication they are giving her to treat this cancer.  This medicine weakens your teeth and just yesterday, she had to have a molar tooth pulled due to it cracking for they could not save it. 
The "Good" news is this clinical trail medicine is shrinking her tumors! The "Bad" news is this medication was recently approved by the FDA. At this time, it is unknown if her insurance will or will not cover this type of cancer treatment.  The cost of each dose is $150,000.00 and she has to get treatment every two weeks.  So the money, Krysti needs to raise is actually a lot more than $50,000.00. We are just trying to set a reasonable goal. Krysti's doctors are working to get a grant that could ease some of the financial stress.  If insurance or health grant doesn't come through she might have to stop treatment.
The fees from surgery, oncologist, doctors, and the loss of wages have depleted her finances and her ability to maintain the quality of life she desires.  She recently had to relocate by moving to her mother's home.  She now faces the harassment of bill collectors and the daunting task of how to get the coverage she needs to live and be well again.
This ordeal is causing catastrophic distress on her mentally. Krysti has actually considered several times to stop her cancer treatment simply because she can't afford it, nor does she want to deal with the mental stress it carries.  For anyone in the situation who is alone, this kind of thinking does not seem to be so shocking.
For us, it is not even an option because of how much we love her. Her health is our main concern.
Friends, family, and compassionate people, this is why we need to help her!!!!
She needs us now more than ever.
Krysti, is a leasing agent for Monogram Residential.  This is a wonderful company that has been very supportive but her health has put her out of work. 
Krysti, an avid animal lover is a mother of two, a sweet kitty named Madonna and Gracey her Golden Retriever.  Gracey has recently been diagnosed with UTI and Thyroid issues which have also caused on-going expenses she could have never accounted for.
The reason, this page was developed is that Krysti is becoming more and more in debt. The bills continue to add up and they have become much larger than what she had in her savings and much more than she could have ever anticipated, even with what her insurance will cover.
Therefore, the funds collected within this site will be used for medical costs and related expenses. Krysti has been blessed to have met many loving people in her life. It will take a huge group of guardian angels and helping hands to get her through this difficult time. Please help Krysti to not give up.
Any amount of money is accepted and prayers are definitely appreciated.  Many people have asked if there's anything they can do to help. Raising this money will take a large sum of dedicated people.  Krysti has touched so many lives and wants to do good things under God.
If you have a facebook, please "share" any updates posted so we can be talking to thousands of people.  If you don't have a facebook or want to take an extra step, challenge yourself to tell 5 people every week about this website and your favorite story about Krysti.
Krysti, could not survive this experience without our love and prayers, but ultimately we need to raise money to help her continue the treatments she desperately needs. Please keep her in your prayers, send a message via this website, or make a contribution if the spirit moves you.  Any donation that you could generously provide helps Krysti get the treatments she needs.   We have faith that God will provide, and we thank all of you for your help and being apart of God's work.  Bless you all.
Krysti's Facts:
*Born 1973 in Dallas, Texas
*Grew up in Garland, Texas
*Grew up attending Calvary Baptist
*Saved in 10th Grade
*Adores her dog & cat
*Passion for helping people, animals, singing, and music
*Her favorite movie is, "Hope Floats"
*Her favorite country song is, "I wouldn't have missed it for the world"
*Her favorite rock song is, "Right Now"
*Her favorite gospel song is, "Amazing Grace"
*Her favorite pop artist is, Pink
*Her favorite food is, Chicken Fried Steak
*Her favorite color is, Blue
*She would love to meet: Pink, Oprah, Kevin Costner, Meryl Streep, and Sandra Bullock
*She's not afraid of dying but doesn't want die alone.
Favorite Bible Verses:
http://www.cancer.org/cancer/skincancer-melanoma/detailedguide/melanoma-skin-cancer-survival-rates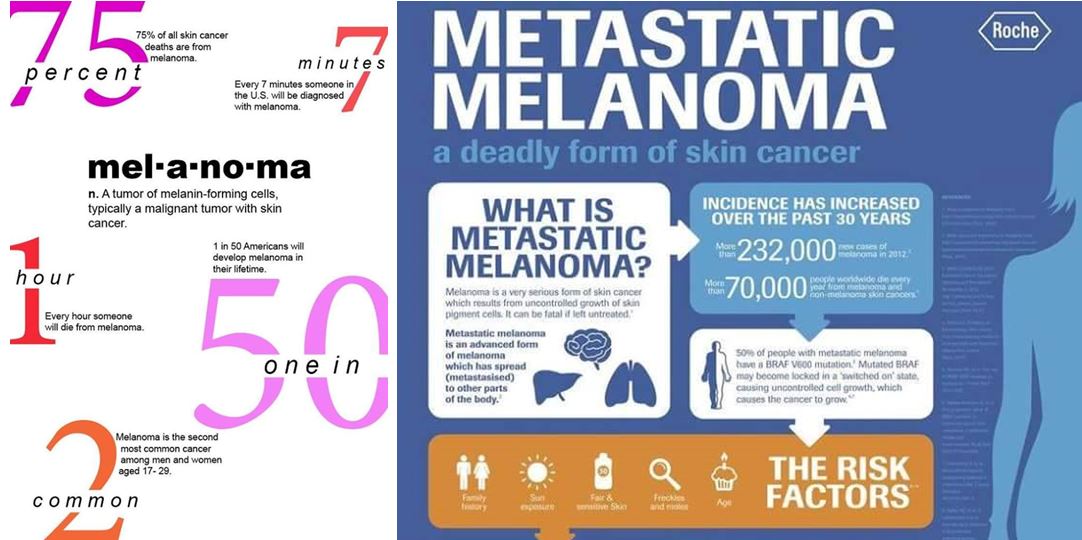 Organizer and beneficiary