The Battle for Savannah and Seattle.
Meet two little super hero girls who have never met one another yet share so much in common.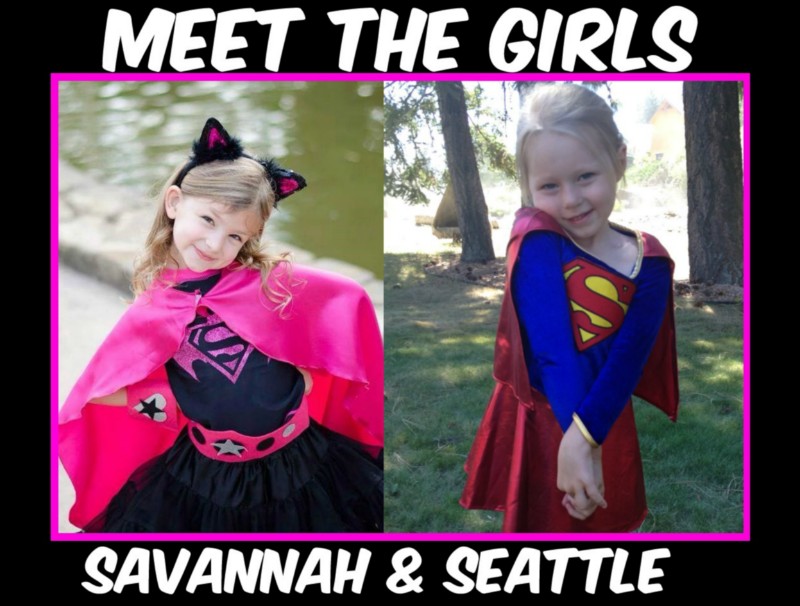 Shortly after their first birthdays both Savannah and Seattle were diagnosed with rare, incurable, life threatening disorders, Savannah with Mitochondrial Disease and Seattle with Transverse Myelitis.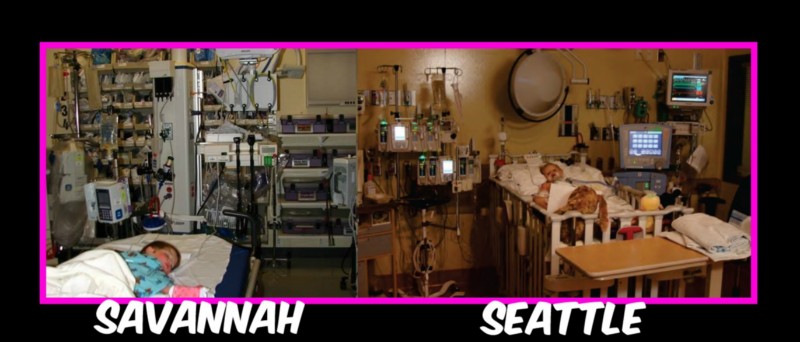 They both spent a long, terrifying time in Intensive Care and their prognoses were dire. If they survived at all, it was doubtful they would ever be able to talk, walk or function on their own.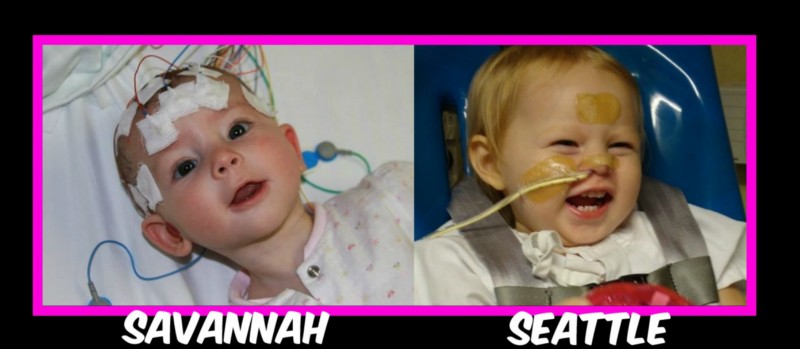 But both of these girls are fighters with fierce, unstoppable determination and with the love and faithfulness of their families they both beat the odds and slowly started to recover.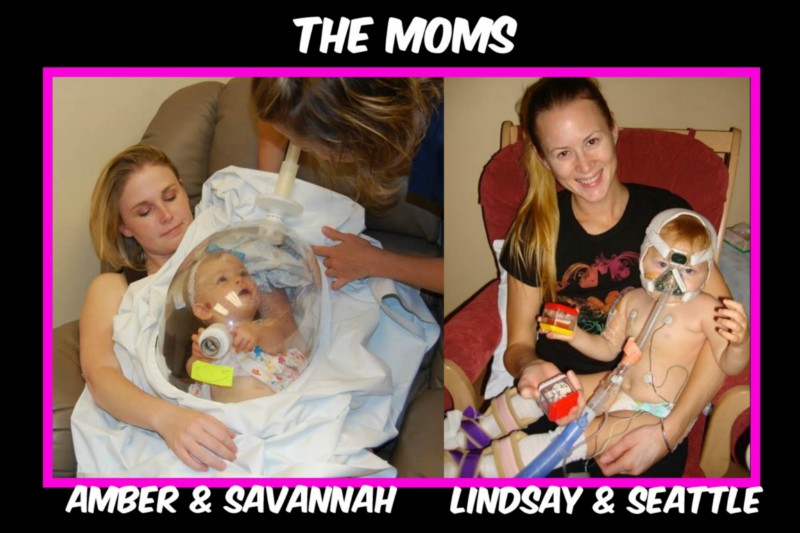 Despite being told they would never walk or speak again they proved their doctors wrong. Seattle's incessant chant of "I walk, I walk, I walk, I walk" eventually became a reality. And Savannah's running commentary of her day, as well as the daily shenanigans of her imaginary friends, was music to her parents' ears.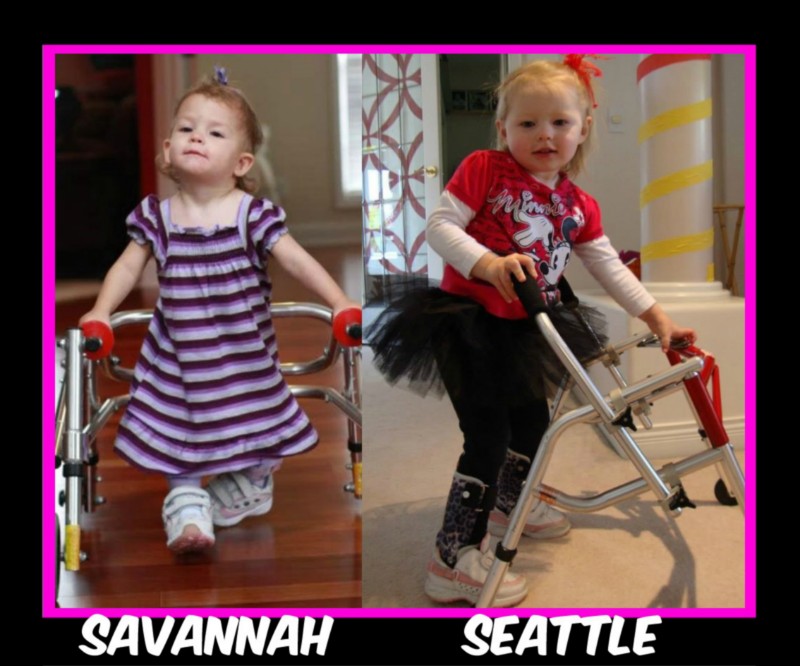 Both girls are now 5 years old. They radiate joy and inspire all that get to know them. But their fight is FAR from over. And they need your help.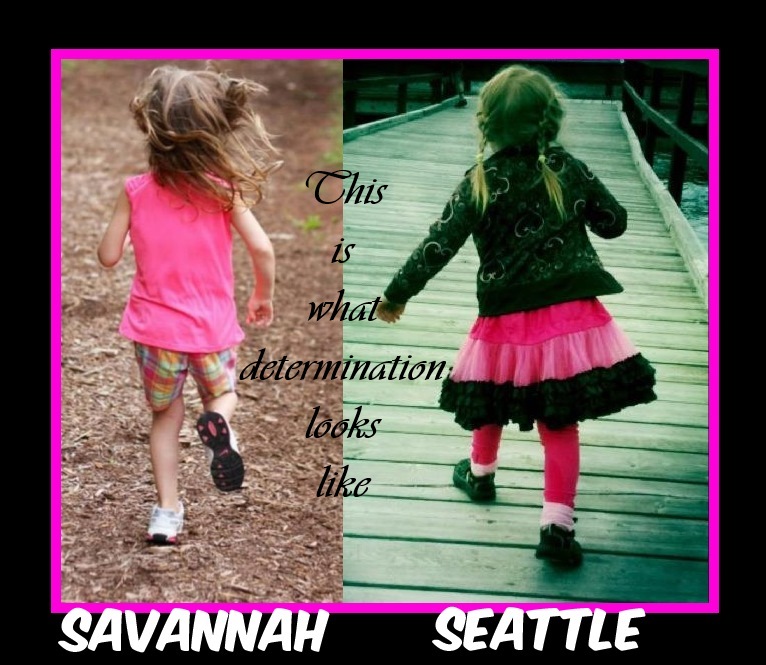 Mitochondrial disease is a debilitating medical condition most people have never heard of, but one that can dramatically shorten a child's life.
Mito reeks all sorts of havoc with Savannah's system. Amongst other things, she suffers from chronic bronchitis and fatigue. She uses oxygen at night while she sleeps, which has proven incredibly beneficial, but her doctors would like her to use portable oxygen tanks during the day. They believe this could help increase her energy level.
The tiny O2 tanks come with a hefty price tag. She needs $2000.00 dollars just to get started. Then the tanks will need to be filled regularly.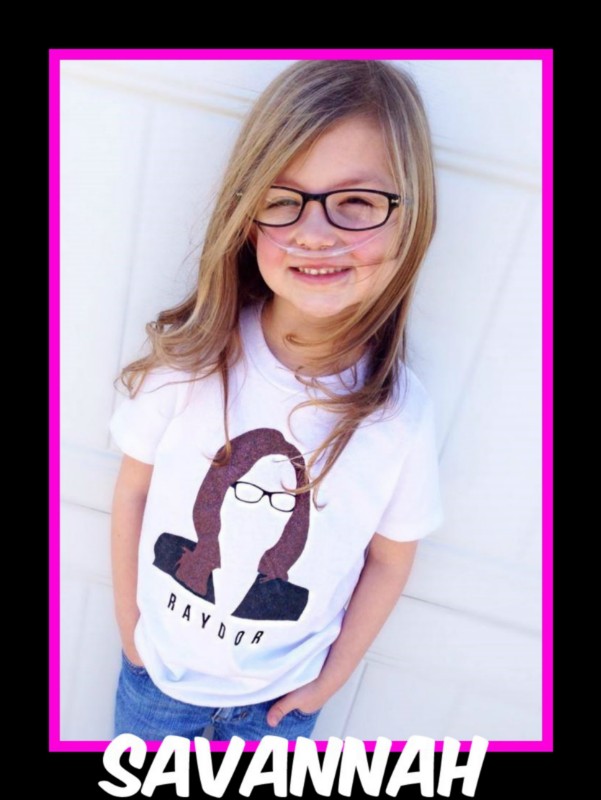 Seattle, desperately needs a new wheelchair.
After becoming paralyzed within a few hours of falling ill, its incredible that she is now able to walk. But walk she does! She dances whenever possible and even RAN in a charity event at her school a few months ago. But despite her best efforts sometimes she needs a little help. Her school is on a hill and she just can't make the steep climb on her own. She has a wheelchair but she's a growing girl and requires a new one that will better suit her specific needs. A new chair is going to cost at least $4000.00 and eventually she will grow out of it and need another one.
In addition to the wheelchair Seattle needs funds for therapies. So little is known about Transverse Myelitis that no one knows how to fully treat her. What we do know is that this little warrior is in for a lifetime of surgeries on her legs, feet and most likely her spine as well.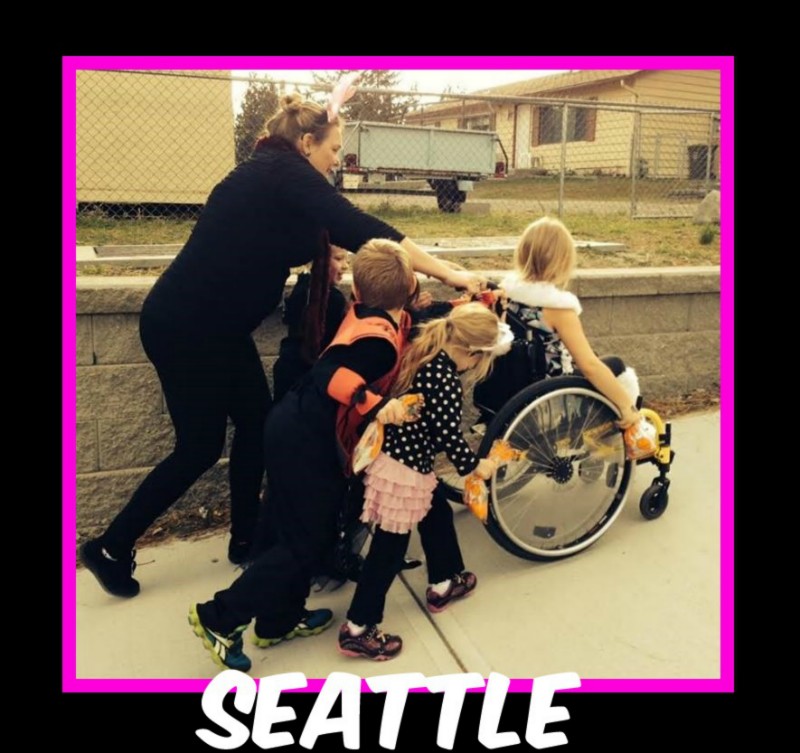 Please donate and help Savannah breathe a little easier and fight off deadly infections and help Seattle get the mobility she so desperately wants and the therapies she desperately needs. Please help us give these warrior Supergirls the future they deserve.
-AND NOW FOR THE GRAND FINALE-
An inspiring video of Seattle DANCING to Pink 's song Try!
http://youtu.be/IK3e38I6-rI
And some fabulous photos of Savannah dressed up as her favorite female tv heroines. Warning- Battlestar Galactica/Mary McDonnell fans prepare yourselves for the cuteness overload.
http://greenawaltfamilylife.blogspot.ca/2013/09/mini-mary-mito-awareness-more.html
....................................................................................
To learn more about Savannah, Mitochondrial Disease, her brother's battle with brain cancer and her family's daily adventures please like her facebook page or follow her mom on Twitter:
Facebook:
https://www.facebook.com/pages/Saving-Savannah/118859238127327?fref=ts
Twitter:
@Saving_Savannah
For more info on Transverse Myelitis, or to follow Seattle's daily adventures and to track her progress with her upcoming surgeries please like her Facebook page or follow her mom on Twitter:
Facebook:
https://www.facebook.com/seattlesmomma4transversemyelitis?fref=ts
Twitter: @Seattlesmama
I also encourage you to read this beautiful article written by Seattle's mother -
http://mytm.ca/wp-content/uploads/2013/08/Summer-2013-newsletter.pdf
* all donations will be split 50/50 between Savannah and Seattle. Our goal is $10,000 for each Supergal.

Organizer
Elle Dee Hawryluk
Organizer
Woodford Green, Greater London, United Kingdom