A New Way to be Charitable
We're building a new way to help defeat the world's greatest challenges, from combating pandemics to climate change. Read more below or check out our
website
 at Leyline.gg.
Finding solutions is complex. Finding ways to contribute shouldn't be. Leyline connects you to the causes you care about and rewards you for doing good—whether that's contributing computing power to research, donating blood, or volunteering.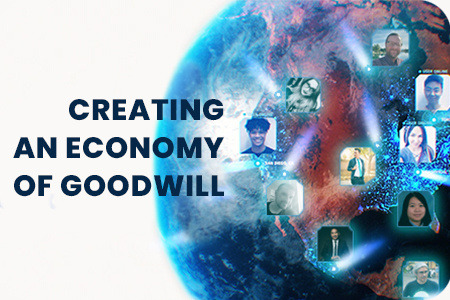 Earth's problems are piling up. If we want to flourish, we must act collectively.
We need change and we need it now.
WHAT WE DO
● Leyline presents you ways you can do good including giving blood, volunteering your computer's processing power, and other charitable acts.
● For your help, we reward you with Leyline Points.
● Leyline Points can be exchanged for perks such as gift cards from popular retailers or for cryptocurrencies like Bitcoin. Each gift card also comes with a unique NFT crypto-collectible that you can collect & trade with others.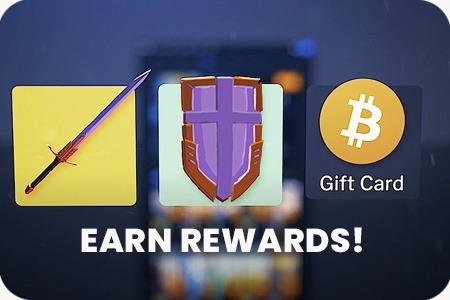 OUR PLEDGE
At Leyline, we operate on a platform of transparency. We pledge that Leyline is not for sale and any money we raise beyond our costs related to building and powering the platform will be donated towards our chief goals: eradicating poverty, solving public health, and tackling the global climate crisis.

HOW YOU CAN HELP TODAY
1. Donate! 
2.
Join
our closed alpha waitlist. Anyone signed up for the alpha will be counted as an early adopter of our economy of good platform and will be rewarded with the perks mentioned above!
3. Interested in helping out? Join our
Discord
and message a moderator that you're ready to pitch in. Volunteers can skip the waitlist and join our alpha test immediately.
We understand that not everyone can support Leyline financially. If you're interested in our mission, you can
subscribe
to our mailing list to stay connected with our progress. If you want to learn more about us, visit our
website
!
REWARDS DETAILSDONATION TRACK
Tier 1: $50,000
● "Pioneer" Leyline Profile Title — Exclusive proof that you were there from the beginning!
● Chrono Cookie — Missions take time to complete unless you have one of these delicious treats. Mmmm—instant gratification.
Tier 2: $100,000
● 100 Leyline Points — Spend these on Missions to earn rewards. Equivalent to 10 hours of volunteering your processor for science.
Tier 3: $250,000
● 1 of 3 Collectible Helpers — Your very own randomly assigned tag-along robot... that helps! Try to catch 'em all for maximum helpage.
SHARES TRACK
(# of shares tracked by GoFundMe)
Tier 1: 1,000 Shares
● Donkey Stick — Equipable off-hand item that completes Missions faster. A little better than it looks.
Tier 2: 5,000 Shares
● 100 Leyline Points
Tier 3: 10,000 Shares
● Handsome Horse — Upgraded version of the Donkey Stick. Slightly faster, but wayyy* more handsome.
EXCLUSIVE BETA SIGNUP TRACK
Tier 1:
[COMPLETED]
1,000 Signups
● "You Decide!" Poll — We'll call on you to help decide the future of Leyline. Don't make us regret it.
Tier 2: 5,000 Signups
● Unlock Special Mission — We'll run a special Mission where the rewards are cooler and more plentiful.
Tier 3: 10,000 Signups
● Litter Cleanup Day — Leyline team members will commit to cleaning up the environment. Pictures will be taken. We'll try to smile.
(*Rhymes with "neigh")
ROADMAP

BUDGET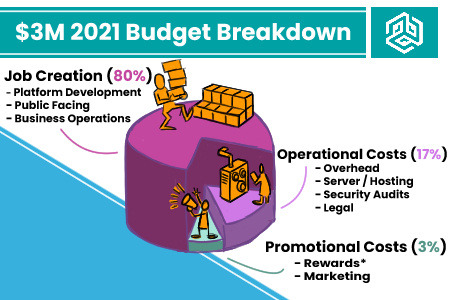 *The Leyline platform will offer ways to spend Leyline Points on rewards. These rewards will include gift cards and fun digital items. A portion of excess revenue beyond our labor and operational costs will be used to increase the quantity and/or quality of those rewards.
Most companies have a large marketing spend. We are opting to keep marketing expenditures low and instead use that money to pay our employees a competitive wage. We want to make sure the people building this platform are taken care of and motivated to see it through. Besides, we truly believe that our altruistic endeavor will garner press on its own.
Note: $3M will fund development through 2021. Once we share how much we've achieved a year from now, we'll need to fund raise again to deliver a fully complete experience by 2022.
FREQUENTLY ASKED QUESTIONS
For more answers to your questions, check out our
support
 page.
From the bottom of our hearts, thank you. No contribution is too small. We want to radically change how people think about charity in order to benefit both people and the planet. This is a massive goal that will take time and a lot of work. We promise to keep you updated on our progress along the way.
Leyline Inc. is a 501(c)(3) nonprofit. Donation receipts can be issued for contributions in excess of $250. To get a receipt, contact us through GoFundMe and include your name, amount, and date you donated. Leyline determines at its sole discretion how to utilize contributions consistent with its exempt purpose.