Hello everyone! My name is Nicolas and this is my family.
Ysabel is my fiancé
Eliyah is 10 years old, Doriann is 7 years old and Shaili just turned 6 on August 30.
Our 3 beautiful princesses ❤️❤️❤️
We reside in Houston Texas.
As you all may know, Houston has suffered badly from hurricane Harvey. Tons of families are out of home, food, clothing and even work.
We, my family and I are victims of Harvey. We lost our home and vehicles due to flooding and the addicks reservoir. For the past week my fiancé and I have been reaching out to FEMA, Red Cross and all local resources for help and no one can help us.
Our community is unlivable, it has been almost 2 weeks since this disaster and there is still water in our community. Today we received great news. That we have been approved to rent in a new home, but we have nothing to fill it with but ourselfs. We just have our clothes on our backs. The new place will be ready by September 20th, meaning in exactly 15 days from now. Our girls need to go back to school in a few days and we feel stranded. They need new beds and some clothes at least. We need some help paying our rent. We also need to buy a cheap vehicle to take the girls to school and for me to return to my job. I drive an hour every day just to go to work and I am my only income in our household. I haven't been able to work since the flood.
We have reached to our local entities, churches, ministries, charities and anything possibly available to us and it all feel like a dead end filled with a bunch of "no's"
This is our last resort. We are begging GoFundMe, other organizations and anyone else to please help us reach our goal.
No donation is too small!!!
We deeply thank you all so much in advanced, please pray for us and for everyone else that has suffered from this tragic disaster.
PLEASE SHARE THIS POST!
God bless you all! ✌❤️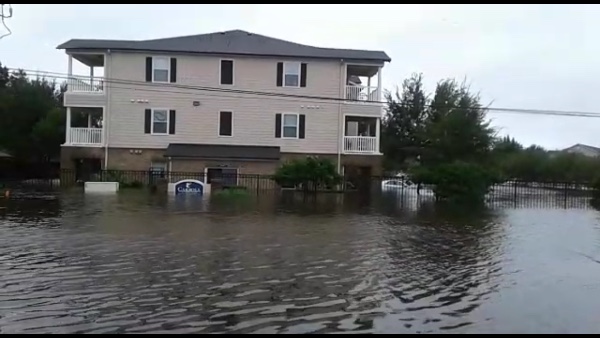 Organizer