College Fund for Ms Errickson's son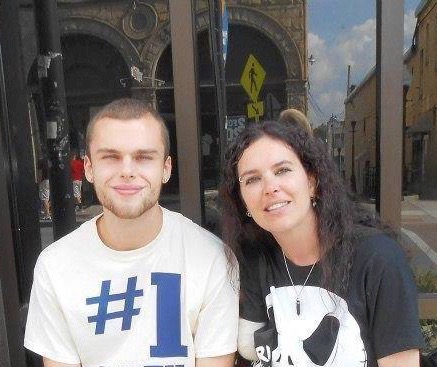 You may have heard of the recent tragic death of Ms. Heidi Errickson. She was always a very posititve force at Central Elementary School in Warren, NJ. She was quick with a smile on her face and encouraging words for the children. 
Ms. Errickson was a great influence on me. I hope you can join me in paying her kindness forward by contributing to a College Fund for her son, Gabe Vallie, who is attending WVU.
As I said, she was a huge and positive influence on my life. I remember when I was in Kindergarden I told her I had a dream of becoming President when I was older. Her immediate response was "You have my vote Connor!...You'd make a wonderful President!". In addition, she taught me that no matter your circumstance, anything is possible. Her handicap never held her back, and she always had a optimistic attitude. 
Please feel free to share your positive stories and thoughts about Ms. Errickson as well as words of support to Gabe on this page. Her shining light will be sorely missed at Central School.
For more information about her tragic death you can click here:
http://nj1015.com/after-warren-woman-gunned-down-thousands-raised-to-help-her-son/
Although we don't want to bother the family at this time,  we will inform them of this fund in the coming days. I just wanted to do something to help their family and I thought of this. If you would like to contribute, I'm sure any amount would help.
A donor has agreed to pay for the small GoFundMe
admin fee, so 100% of your donation will go toward Gabe's college fund.
Thank you,
-Connor, Lexy, Grace Beard and Robin Oxendine Beard
Central 3rd Grade Brownies 
Organizer and beneficiary
Connor Beard 
Organizer
Warren Township, NJ