I have created this page for the Trevino family. Ryan, Becca, Amelia, and Sebastian. Becca is my cousin, and I was blessed to serve as her doula for baby Sebastian's birth. Their story of infertility, adoption, and caring for a heart baby is amazing and inspiring. They are the bravest people I know, and they need our help.
Ryan and Becca have always wanted to be parents, and went through quite a trial to have a family. They both wanted to have biological children, but also wanted to adopt. Just like most young couples, they thought they would have no trouble getting pregnant. After four years of trying and four miscarriages, and the realization that regular adoption channels were beyond their financial means, they began to worry that parenting wasn't in their future. They were devastated.
Then, one day, everything changed.
They were approached for a private adoption, which made the option affordable for the first time. They were ecstatic, and fell immediately in love with baby Amelia, growing in her birth mom's belly.
Then things got really exciting!
Within the same week that they agreed to adopt baby Amelia, Becca found out she was pregnant with baby Sebastian! Something that she and Ryan had been told, by doctors and experience, was not possible without intervention. Becca was 10 weeks in gestation behind the birth mom from whom they would be adopting.
They were shocked, slightly terrified, and filled with questions.They worried about money, and space and ability to parent babies who would essentially be twins. But they took a deep breath, and realized how blessed they were, and got excited about both babies they had on the way.
Everything was going great, up until Becca's 19th week of pregnancy, when they found out Sebastian had a congenital heart defect called Ebstein's Anomaly. This condition is very rare, and there is a very wide range of severity. The anomaly is a displaced tricuspid valve, causing many cardiac complications. Becca and Ryan were very scared, and the future became unsure. There was no way to know if Sebastian would make it, or how sick he would be if he did. Many people, knowing the logistical and financial struggles Becca and Ryan would face, asked them if they still planned to adopt baby Amelia.
If you know Becca and Ryan, you know a deal is a deal. They had made a commitment to a birth mother and a baby, and already loved Amelia as the baby of their hearts. They never considered, for one second, giving her back because they were now having "their own" baby. Amelia was, from the moment they found out about her, their own, as much as the baby Sebastian, growing in Becca, was their own. So, they took many more deep breaths, and prepared themselves as much as possible, for what was to come.
Throughout Becca's pregnancy, she was seen by several doctors, a cardiologist, her regular OB, and several other high risk pregnancy doctors. Becca and Ryan both work very hard and have insurance, but insurance would only cover some of the pregnancy, some of the birth, and some of the continued care Sebastian would need once he was born. It covered none of the adoption expenses Becca and Ryan were prepared for before life threw them this curve ball.
Becca's pregnancy was a whirlwind. Other than monitoring Sebastian, there was nothing to do but gestate and wait! It was an intense time, but they made it through...
Their daughter, Amelia Nicole, was born June 23rd, 2013. They brought her home on the 24th. The night the Blackawks took the cup! They'll never forget! She has been an amazing blessing for them, and they can't imagine a better fit for their family.
When Becca was 38 weeks the cardiologist determined that Sebastian had become too high risk to stay in the womb. Keeping cooking that long was great for an Ebstein's baby, and is a testament to Sebastian's immediate will to survive, Becca and Ryan's determination and extensive research, and the skill of the doctors they found.
Becca was induced on August 27th at Advocate Christ Hospital in Oak Lawn, Chicago. Her birth was followed closely, and was extremely risky. It was not easy. She was incredibly brave, and Ryan was his usual awesome, supportive self. I had the pleasure to be there as their son was born. They had been told to expect a "blue baby". He would be born unable to breathe, and would be put on a ventilator immediately, perhaps in need of immediate cardiac surgery.
Sebastian Wallace was born on August 30th, 2013. It was amazing. He defied all odds and was born pink and breathing. He didn't cry right away. I watched him gingerly test his lungs, taking tiny breaths, then bigger ones, and then whimpering, then giving quiet reassuring cries. Smart and intuitive from the very beginning.
Becca and Ryan got to hold their little boy; something for which they hadn't dared to hope.
I watched him take a moment to make eye contact with his mom and dad, and was honored when he did the same with me. He gave us all a quick hello with those amazing eyes, and was rushed away for testing and taken to the NICU. Sebastian was extremely blessed to have great doctors who knew what to expect. They had Becca deliver at Advocate Christ Hospital because it has one of the best cardiac units in the country. Sebastian was expected to be in the NICU 2 hours away from his home for up to a year. The family was blessed again, to get a room at the Ronald McDonald House across the street from the hospital.
Sebastian, being Sebastian, defied all expectations again, and came home after only a few weeks in the NICU. Becca and Ryan were told that he would still need cardiac surgery, but that he could go home to gain weight and get strong. This was great news, but scary news. Sebastian is fragile and needs around the clock monitoring, and a special high calorie diet, that is very expensive. Along with Ebstein's, Sebastian also has calcium deposits on his brain from oxygen deprivation he experienced in the womb, and he has a second genetic anomaly, called Klinefelter's Syndrome. These issues will cause Sebastian to have developmental delays. The family doesn't know to what extent. The therapy that Sebastian needs in order to have the best possible chance is also very expensive.
So far, Sebastian has already had one trip back to Advocate Christ, where he stayed for a few days, to work out feeding issues. the family was welcomed back the The Ronald McDonald House, and the four of them got to room together since Sebastian was not in the NICU. There are sure to be more trips and stays like this to come, each one very expensive, and then at least one open heart surgery, the cost of which, at this point, is incalculable.
So far the news has been fantastic, but the doctors continue to warn the family that they have a long, hard, costly road ahead of them in keeping Sebastian healthy and thriving. Becca and Ryan feel so blessed to have both their babies home, but their circumstances are challenging, to say the least.
Becca is at home caring for an extremely fragile newborn who needs around the clock cardiac support and numerous services to keep him going and growing as he approaches his surgery. His development is challenged because of the issues I already mentioned, and because so much of his energy is taken up simply by his struggle to breathe. He is very sensitive and gets over-stimulated very easily. He is a sweet, sweet boy who requires a great deal of very specific care.
His sister, who is also a newborn, is home with them, growing and developing like a champ. She is a ray of sunshine, and a happy girl. Ryan is back to work, and is home whenever he can be, and has taken time off for the births and for the time in the NICU and the trip back to the hospital. He has run out of paid time off. Every day he is home with his family is a day he doesn't get paid. Balancing all of this is challenging for a family without the means to hire an extra set of hands; a family already paying off doctor and hospital bills from Becca's pregnancy and birth, and lawyer's fees for Amelia's adoption, all the while knowing that the necessity for services will be ever present, and the bills will keep coming.
This hardworking, blessed, happy family has found themselves in the position where we have all been. The one where life is what happens when we're busy making plans. Please help them to afford the medical bills and lawyer's fees that made this family possible, and the medical bills and bills for therapeutic services that will keep Sebastian healthy and ensure that both babies, and mom and dad get what they need to be strong during this long journey.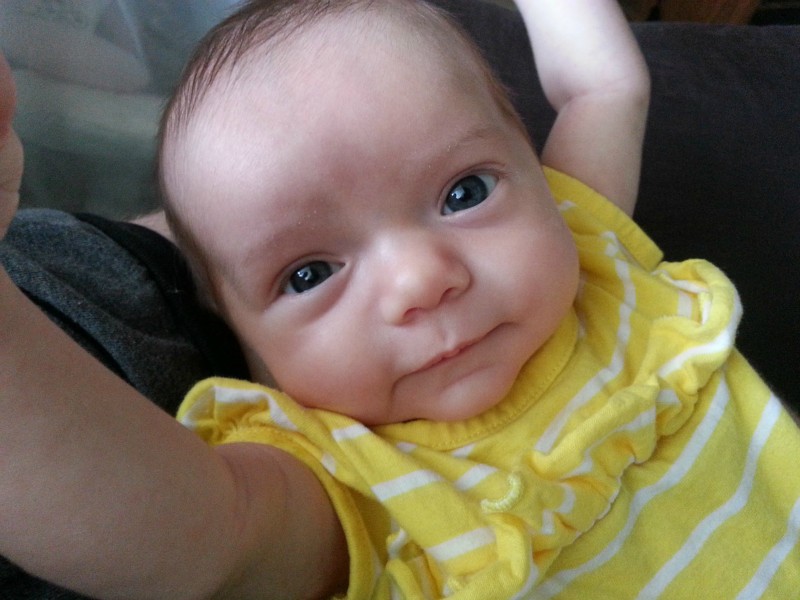 Thanks in advance. We will keep you updated!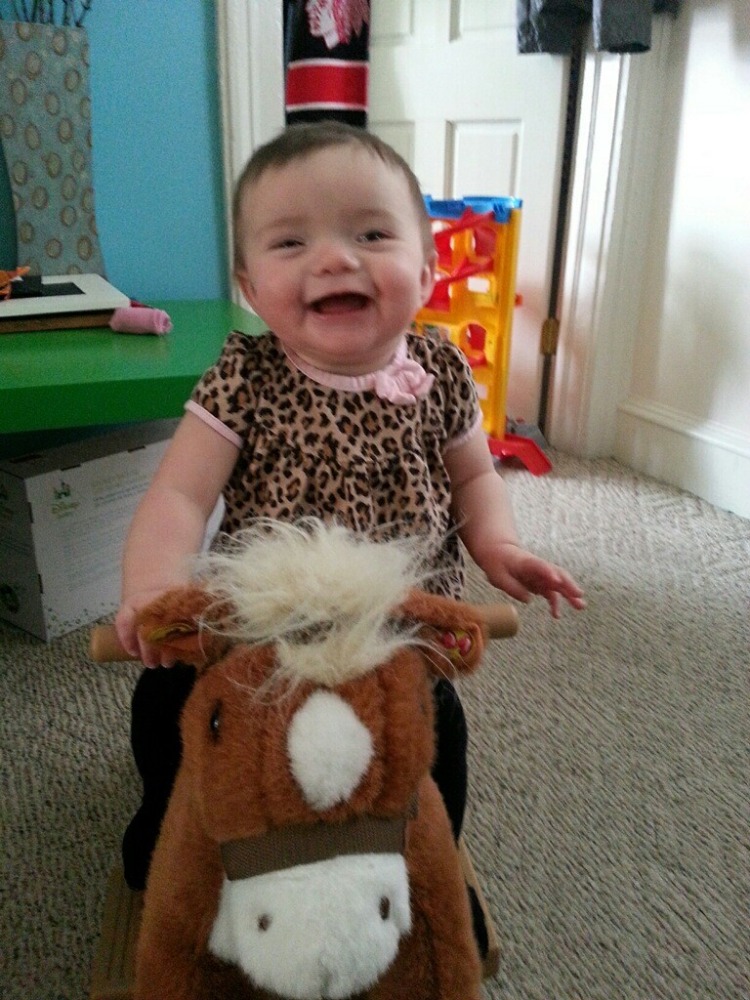 Through sickness and health, hospital visits, and time at home, the Trevino family keeps on keeping on. Please read their story and updates, and help them out. My inspirations!

Organizer
#1 fundraising platform

More people start fundraisers on GoFundMe than on any other platform. Learn more

GoFundMe Guarantee

In the rare case something isn't right, we will work with you to determine if misuse occurred. Learn more

Expert advice, 24/7

Contact us with your questions and we'll answer, day or night. Learn more