RUN ACROSS ALL 50 STATES ON FOOT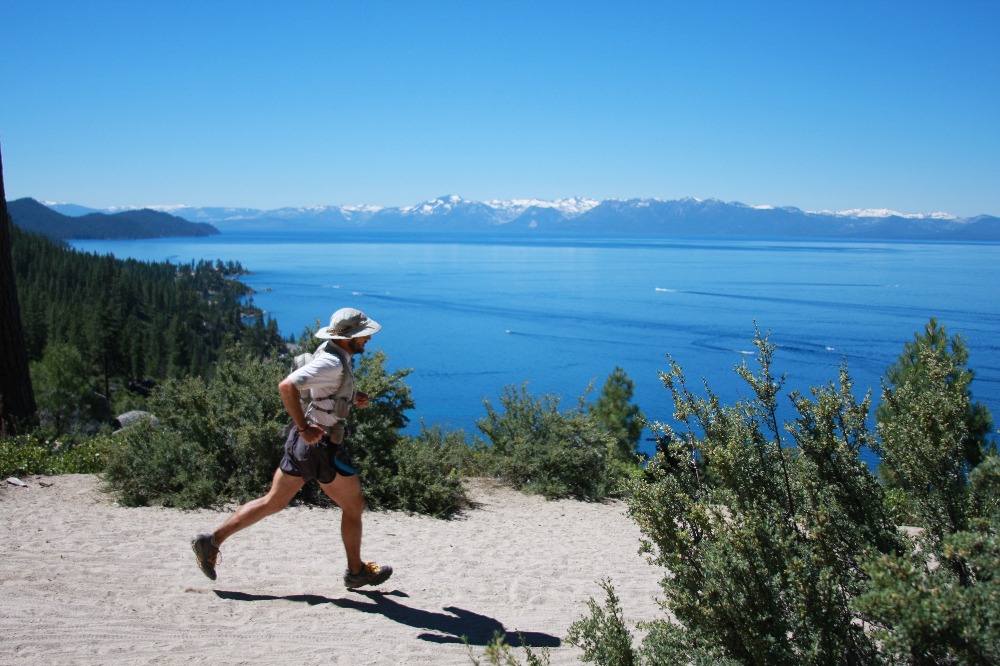 Humans evolved to run, but in today's society we have lost our way when it comes to physical movement. To help restore our faith in the human body's ability to cover great distances, I am running across all 50 states of the USA and I'm already over halfway done.  
Your help in meeting this funding goal will enable me to finish running the remaining 16 states left to go.  
I have already crossed 34 states on foot in this project. I have every confidence I will complete this task. I am a dad, a husband, a teacher, and an Eagle Scout and I finish what I set out to do.  Here is an outline of which states I have remaining and what you can do to help show all of us that we still have what it takes. Thanks for your help! Let's do something HUGE!
                        Fifty State Run Completion Plan                                     16 states left to cross


 $39,734 remains to be raisedBig Ticket States: $5k each


Alaska (on the snowy Iditarod Trail March 2022)
Hawaii (April 2022)
Rhode Island (Finishing in WaterPlace Park at the WaterFire Event, Providence, RI, Summer 2022)


Moderate Ticket States: $2k each

New Mexico (Spring 2017)
Minnesota (Summer 2018)
North Dakota (Summer 2017)
South Dakota (Summer 2017)
Montana (Summer 2018)
Maine (half was hiked on the Appalachian Trail) (Fall 2018)
Florida (Spring 2021)
Texas (Western border to Lone Star Trail, then south to coast, Fall 2021)


Little Ticket States: $1k each
Kentucky (July 2019)
Louisiana (Summer 2019)
Alabama (Summer 2019)
Arkansas (Summer 2019)
Georgia (I hiked the northern half of GA while finishing the Appalachian Trail) (finish southern half in Summer 2020)
Mississippi (Spring 2020)
Oklahoma (Fall 2020)

Contingency: $5k


                                      Already completed:
Georgia, North Carolina, Tennessee, Virginia, Maryland, Pennsylvania, New Jersey, New York, Connecticut, Massachusetts, Vermont, New Hampshire, Maine, Delaware, Maryland, West Virginia, Ohio, Indiana, Illinois, Missouri, Kansas, Colorado, Utah, Nevada, California,  Arizona,  Iowa, Nebraska, Wyoming, Oregon, Washington, Idaho


                                           Some Background 
 The human body is designed to travel great distances.  We may not have the top speed, but we have more endurance than any other animal on earth.  For the past 20 years I have been demonstrating this on a lifelong project to cross all 50 of the United States on foot and I'm well over halfway there.  In fact, I've become known as
The States Runner
 .  Just to be clear, I run from one side of a state to the other, often alone and wearing a backpack.  Many of these states are 500 miles across. So imagine running nearly 20 marathons in a row in less than two weeks and I've done that 34 times.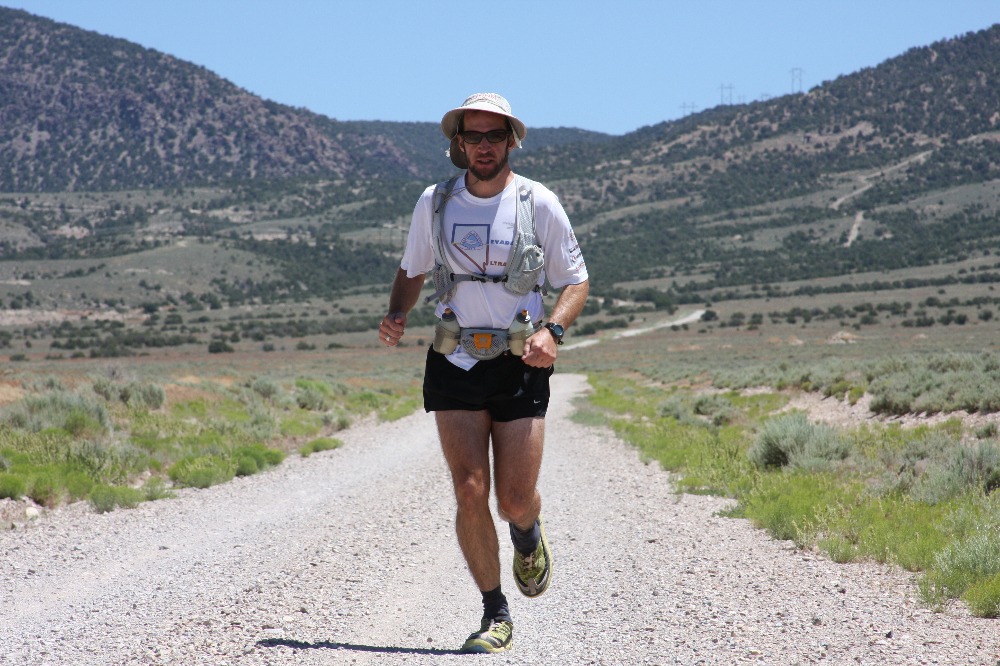 If you can help me finish this goal, this will likely become a first in human history. But beyond any historic records, I believe this project is one that can reunite America in both symbolic and tangible ways.  In the 9,000+ miles I have already run and hiked across states I have been befriended by countless strangers who I now consider friends: pastors who let me sleep in their church, firemen who served up an extra dish of pasta in their firehouse, families who took me in and washed my single running outfit and an elderly woman who handed me $1.73 on the steps of a post office in Ohio. I haven't solicited donations on these runs but people come to me, curious  at first at what I'm doing, but then interested to become a part of it.  I believe that we all strive to be a part of something big. We want to make a difference.  And we want what we do to matter.  By completing my goal to cross all 50 states on foot I believe every person I have come in contact with will join in celebrating the kindness, the beauty, the variety, and the endurance of America.  As a middle school teacher, I make it a special point to share my travels with kids everywhere I go.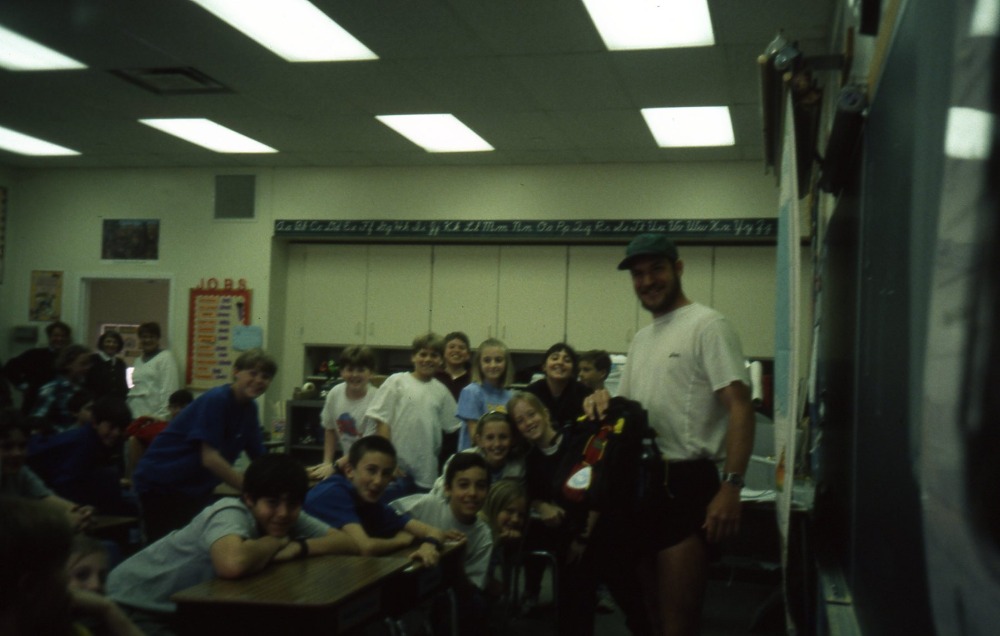 I don't do this to tell them that they should go on a 20,000 mile run, but to instill a sense of purpose in them.  I encourage them to find the thing they love, no matter what it is and do it, no matter the obstacles.  For me it's meeting people by running to get places. I even
published a book about my cross-country run
 that has proved a school favorite. 
How I do it: This project started with a thru-hike of the Appalachian Trail. Following that I ran 5,000 miles across America from Delaware to California on the American Discovery Trail, becoming one of the first to travel it on foot.  Since then I have gotten married to an amazing woman, had two wonderful kids, and become a teacher. These developements, while blessings in their own right, have kept me from being able to cross more than one or two states per year.  Recently, I have successfully funded
2 Kickstarter campaigns
 for
individual state runs
 and I sincerely appreciate the support of those backers.  However, with 16 states left to go, I don't want to ask the same group of people to donate multiple times for different projects.  For both their sake and my family's sanity, I've decided to try and fund the entire remainder of this project on this one GoFundMe campaign.  This is it!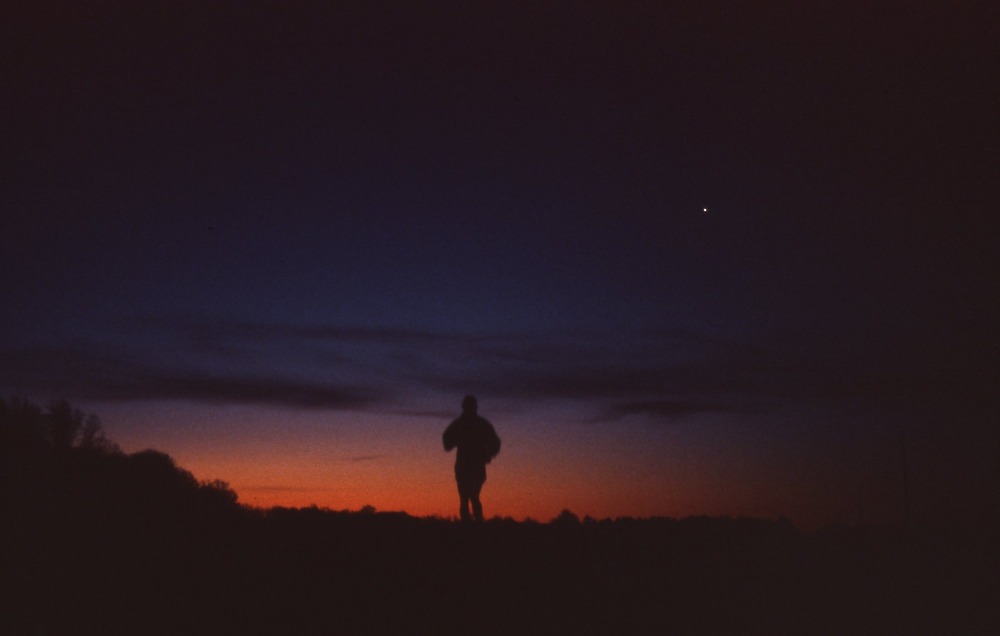 I have listed the states left to cross (above), categorized them by how much it will cost to run them, and organized them from most expensive to least. All of the money raised in this campaign will go toward the entirety of this project.  As the funds continue to become available, I will pursue the next state.  My original goal, suggested by my supportive wife, was to finish my 50th state before I turn 50.  I'm now 44, which means I only have 6 years left to cross 16 states.  At the current pace of my Kickstarter method and family schedule, that would be hard to pull off.  Instead, it's my hope that this successful campaign will allow me to more aggressively tackle the remaining states and finish this project on time.  If all of the funds come in quickly, I can do one continuous trip completing all 16 states much sooner.  The budget I have set is for minimum expenses to cross these states. It only covers the food, lodging and meager support to run 40-60 miles per day across each state.  If additional funds become available, there are other opportunities to help provide video documentation of this project. Several of my past state runs produced
short video documentaries
 which are available on YouTube. You can even catch
me meeting Bob Barker on The Price Is Right!
 Individuals are welcome to donate toward a specific state crossing, or toward the general fund.  If certain states become funded first, I will cross them first, with the exception of my Final Four.  
HOW WILL IT END? 
The last four states of this project will be: Texas (in December), followed by Alaska (running the Iditorod Trail on snow in Februrary), followed by circumnavigating the 5 main islands of Hawaii in Spring, and finally, a border to border run across tiny Rhode Island, finishing in 
Waterplace Park in downtown Providence, Rhode Island. 
 Talk about an after-race party! There is an outstanding event that happens on summer and fall weekends called WaterFire on the canals in Providence. Eighty fires are lit in metal pits elevated from the canal on posts. The banks are filled with spectators, musicians, performers, and vendors.     And everyone who has been a part of this project is invited to be there!

Small individual donations are welcome and serve as a testament to the many countless adventurers and supporters across America. Corporate donations are also welcome and sponsorship opportunities exist.
No matter what level of support you can offer, being a part of this project symbolizes the greatness of this nation, the endurance of the human body and the connection between neighbors.
Organizer
Brian R. Stark
Organizer
Tucson, AZ