Eco Omega3s 4 Flint brain recovery
OFAN is a nutritional wellness initiative and Hempseed farming advocacy org, advancing a pro-plant response to Omega3 deficiency. We hope to put brainfood to work, not only for satisfying nutrition, but to repair our braincell membranes! Jeremy is a passionate advocate for super-seeds for protein source diversity and as a valuable resources in a sustainable response to Omega3 Deficiency.  
Omega3s are essential fatty acids ancient to our physiological make up. Deficiency in Omega3s is common in standard american diets and is shown to be a contributing root cause in over 60 distinct medical afflictions.
We seek financing to cover costs of Canadian Hempseeds, USA Flax, and South American Chia. We know nutritional imbalances and hunger are big broad issues, but we want to focus on establishing Hubs in increase access, and making donations to service agencies in areas that need it the most.
Flint Michigan needs everything working in their favor to recover from lead. We also want to help the "ADHD Belt", states where the CDC maps show 10%+ ADHD diagnosis rates for kids. 
We currently have a stock of Shelled Hempseeds and toasted whole hempseeds and still owe canadian processors 8K for them. 
YOUR SUPPORT CAN HELP US GET THESE SEEDS INTO A RENTED VAN, AND ON THE ROAD.  We also need volunteers or we'll have to pay outreach liasons to make connections so the samples of clean/sustainable Omega3s  can reach those needing recovery from neurotoxins.
Omega Fats Action network is encouraging brain-supportive nutritional wellness education be incorporated and programming for psych wards, jails, schools, and for the general public. Your support will help us bring attention to where this wellness education/access has been missing/needed.
Funding this access intiative now gives hope we will not exacerbate overfishing just to help people get essential brain-supportive nutrients. Thank you for considering how to support this ecological nutritional healing endevour. Take Action section at
www.actonfats.com
 has many other ways to help without donating!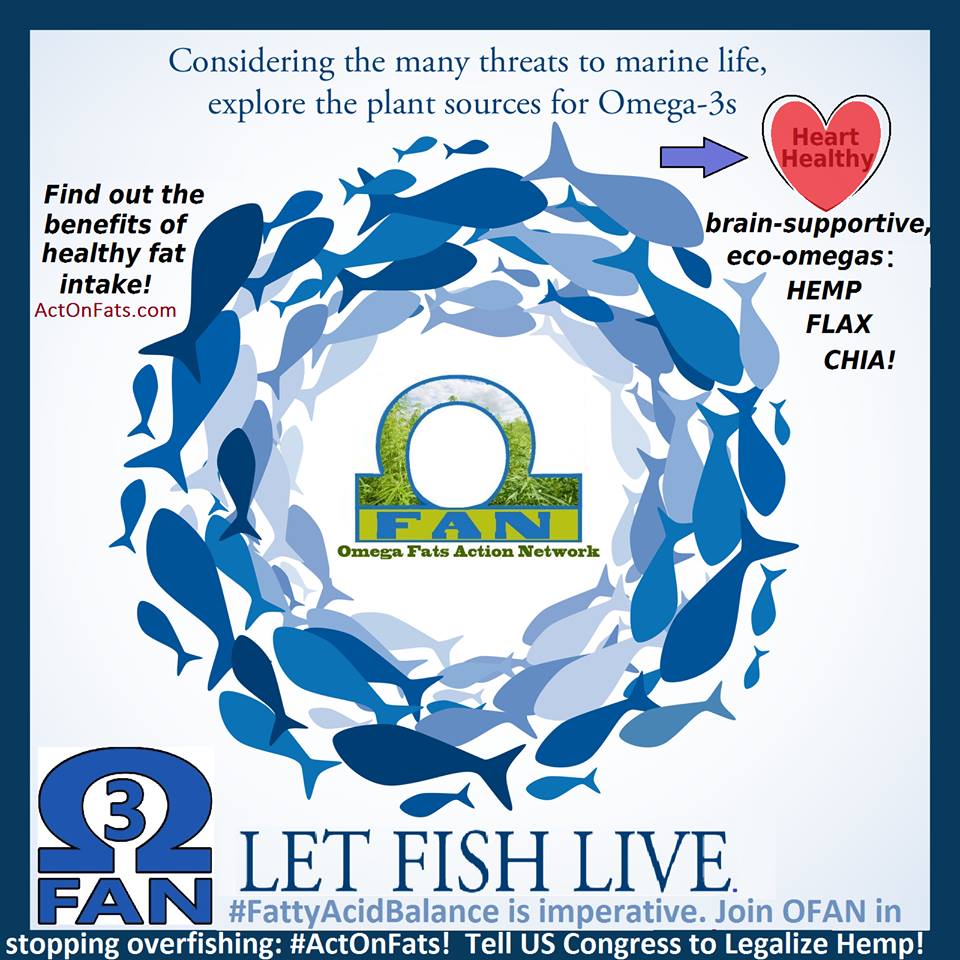 Organizer
Jeremy Hempy
Organizer
Cleveland, OH