Help with Medical Expenses / Bills
Introduction
: Hi, my name is Catherine Payne and I am currently fighting Cancer of the Colon. I am a widow of 11 years, with an 18 year old daughter, living in a 1911 Victorian, which my husband and I had planned on renovating together. It is a lovely old home, but without renovations, is quite the money guzzler. It's best winning feature however, is that it has an apartment downstairs which I would like to move into and rent the upper main body of the house to bring in income. In January of 2013, I was diagnosed with metastasized Cancer of the Colon. This diagnosis came after many months of attempting to treat what we thought was Irritable Bowel Syndrome. All throughout the fall of 2012, I experienced debilitating pain in my stomach/gut and came to the point of not being able to hold down any food what-so-ever. I have lost 80 pounds throughout this whole process (should weigh about 155, but reached an all time low of 106). Now with treatment targeting the proper diagnosis, the Chemotherapy has seemed to be doing its job. I will have another scan in a month or two. These types of growths are characteristicaIly slow to grow, but evidently, before treatment, mine were not. I have had to be taken off one of the drugs in my 'Chemo cocktail' because its side effects of numbness were becoming painful and preventing my hands and legs to function properly, and my blood Platelets were/are too low. I have Medical Co-Pays amounting to over $12,000.00, but my more immediate concern is to catch up on all of my mortgage payments, as I am still two months behind now and perilously close to jeopardizing our home. I would love to be working, but the side-effects of my Chemo, my dysfunctional Colon, and my extensive Neuropathy (numbness in hands and feet) prevent me from doing so. I can no longer afford my daytime Companion who takes me back and forth to my doctor's appointments and treatments. There is no longer income to pay for my massage therapy which has considerably relieved the tension and discomfort in my hands and feet, and helped with circulation in those areas, thus cutting down on the pain in those extremities.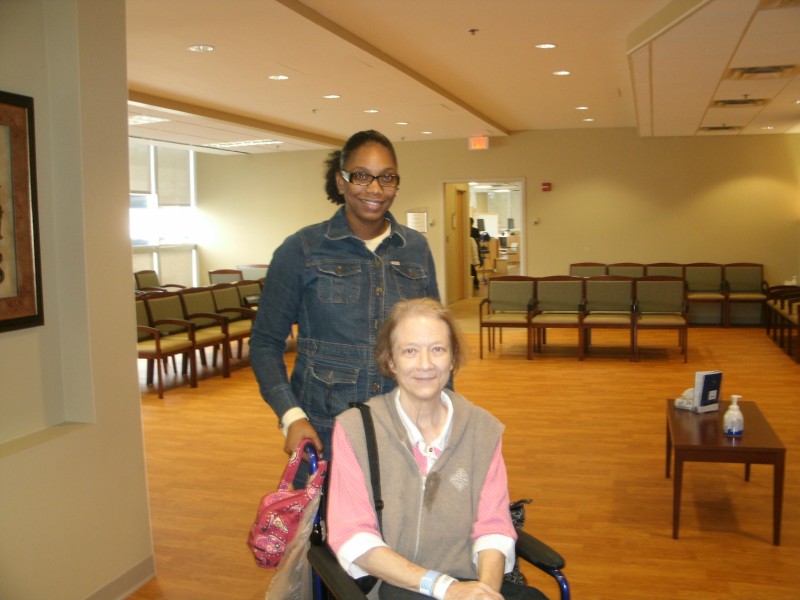 My daughter, was accepted into 5 Colleges/Universities for 2013/2014, but instead, chose to stay home and be close to me as I began treatment. She now has found herself several jobs working at local Farmers' Markets selling organic and local foods. I am so proud of her entrepreneurial spirit! She would very much like to attend college, as her other friends are, but she is concerned, not only about my health and struggles through treatment, but of our present lack of finances as well.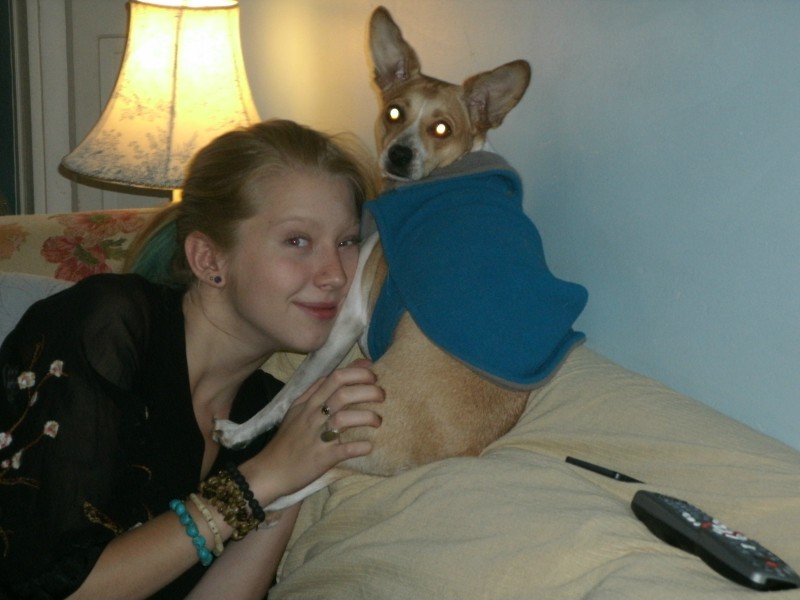 I would very much like her to resume her education next year, but at present, my focus has to be to keep this home, particularly since a foreclosure would cause us to loose any profit, that the house still has, for the future.
Thank you:
This Website is such a Blessing to so many, and it certainly streamlines the process of donating and the receiving of funds as it is virtually instant; but alternatively, if anyone donating needs for their contribution to be tax-deductible, their check can be written out and mailed to: St. John the Wonderworker Church: 543 Cherokee Ave., Atlanta, Georgia, 30312. You
must
write: "For the Catherine Fund" on the memo line. Donating anonymously may also be accepted, if you prefer to include a note to that regard; otherwise, I will have the opportunity to thank you personally! :o)
Thank you so much to any and all of you who have already contributed your personal resources to our little family during this difficult time; whether it has been a financial loan, a donation of funds, food, time, flowers, cards, and/or good thoughts and prayers, we appreciate it so much and all of your participation has buoyed us along during these very challenging months, and I say, "thank you, thank you!" When you receive this, please understand that you, and you alone are not being personally targeted by me, (particularly as you may have already been participating in supporting us in your own way.) Rather, you are one of so many that we (and others) will forward this to..... with the hope that you may pass the link onto anyone who you believe might possibly wish to add us to their list of worthy causes & charities.
Goals:
*My plan is to move into the apartment downstairs and rent the upstairs of the house which will cause some income to flow again. Most of this will have to be accomplished during my weeks 'off' from Chemotherapy. My hope is to bring the Mortgage out of it's Foreclosure status (the bank seems willing to 'work with me' as long as I can make the higher payments though the end of March,) at which point I will apply for a Loan Modification and my Mortgage payments will be reduced.*
Spreading the word:
You may be on dozens of email lists of personal contacts, and you have probably been 'friended' by many of the same people on Facebook; if so, just ignore the duplications sent to your Inbox as there may be many overlaps in lists, (sorry for that), but please consider forwarding the link to some of your contacts or even posting the link on your Facebook Wall for others to see..... your Networking of this site is much more than I can accomplish by myself. You (or someone else out there) may even know of a Church, retail store, restaurant, or company that may want to join the cause, perhaps with a tax-deductible donation (as mentioned above.) We never know unless we spread the word.
In closing:
I am forever grateful to you for taking the initiative to pass this on into Cyberspace, and 'thank you' ahead of time to anyone for
anything
they are in a position to contribute. Every gift is so appreciated beyond measure. I thank God for every day I am here and for your love and fellowship, as well as the generosity of those who previously may have been strangers.
Sincerely, Catherine Ivison Payne (& Annalee Rose Ivison Payne)

Organizer
#1 fundraising platform

More people start fundraisers on GoFundMe than on any other platform. Learn more

GoFundMe Guarantee

In the rare case something isn't right, we will work with you to determine if misuse occurred. Learn more

Expert advice

Contact us with your questions and we'll answer, day or night. Learn more