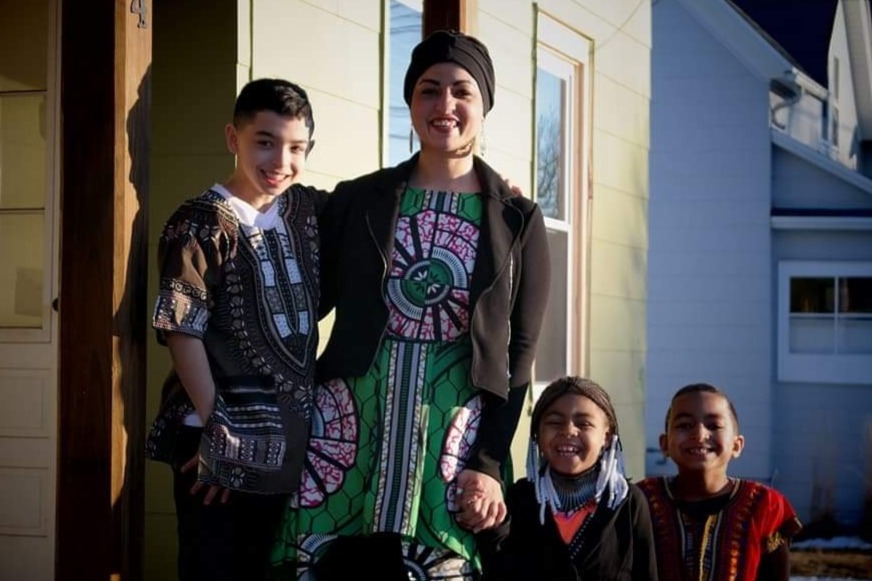 If you have had the opportunity to meet Nicole, you know she is an overcomer.  She has made leaps and bounds to better herself as well as her precious children.  Unfortunately on December 11th, 2019 their lives were forever changed.  Her older kids were playing in their living room as they normally do.  When out of no where, Bigman(one of Nicole's older boys) said Alayna was bleeding and he thinks she has been shot.  Nicole upstairs with her newborn baby runs down to see Alayna on the floor crying with a small wound near her tummy and two small streaks of blood.  Nicole doesn't own any firearms so you can imagine the horror and confusion she was faced with.  After what seemed like forever but was only a few seconds Nicole is faced with the reality that her daughter had indeed been shot.  A stray bullet came through the living room wall and had struck Alayna in the stomache area.  NO parent is ever ready to hear their child crying out that she didnt want to die.  
Alayna was rushed to the hospital and immediately into emergency surgery.  She takes after her mamma, she fought hard and is expected to eventually make a full recovery however that journey is just starting. Nicole is a single mother to 4 amazing children.  She works hard to provide and build a future for her family.  Due to having a baby a few weeks ago and now this unforeseen situation, she is unable to work full time.  Alyana has months of hosiptal stays, doc visit, physical therapy,  mental health therapy, ect ahead of her.  
This go-fund-me is being created to help bridge the gap during this difficult time and hopefully provide a magical Christmas, with a livingroom makeover, to a well deserved family! All donations will go directly to Nicole and her children. Please help me, help her, the way she has helped hundreds!
Investigation lead to her neighbor's, 21 year old son. He was playing with a gun in his room and it went off, went through his wall and into their house. This man was arrested.   Again why gun saftey is so important. 
https://fox6now.com/2019/12/11/police-8-year-old-girl-shot-taken-to-childrens-hospital/
Organizer and beneficiary
Danielle John
Organizer
Fargo, ND