Dumpster Doggies - Ending Cycle of Suffering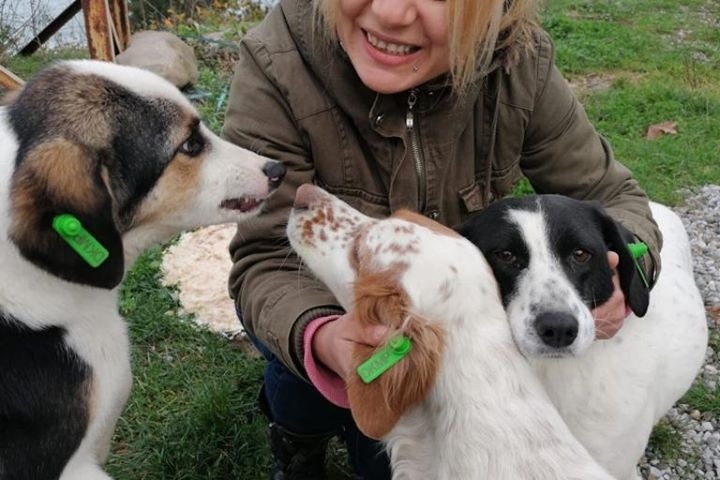 See our stories: 
There is more suffering than we wish to share. There are some good stories too. Please help us write this story and let's make it a good one this time.
"END THE SUFFERING"
This is the motto and objective statement of our new campaign. 
We believe that as volunteers, we must first show you that our intentions and objectives are clear, and we are willing to do anything transparently. We start the wave and your donations will strengthen it!
WHY ARE WE DOING THIS CAMPAIGN? 
Stray animals in Turkey are born into a life of misery. In their very short lives, they are left to fend for themselves with many dying due to hunger, illness or abuse. 
The authorities systematically capture dogs, dumping them in forests, leaving them to die of starvation. 
We need to deal with the root cause of this issue and reduce the number of uncontrolled puppy births, thus reducing their numbers to a healthy baseline that can be maintained and helped.
FACTS
An average female dog can have up to 2 litters in a year, with an average litter size of 6 puppies. One female and her babies, can theoretically create about 200,000 new puppies in six years. This is an exponential growth, and considering these puppies are not born into perfect conditions and no one dies.
The new born will be faced with hunger, illness, rough environmental conditions and human danger. Thus, we need to get ahead of this curve. 
To explore how stray dog population changes given different survival rates or castrations rates, play with your Castration Model Simulator.
https://dd-stray-dog-model.glitch.me/
TARGETS
As you know, our volunteers are located in Turkey thus this operation will be happening in Turkey. Due to currency exchange rate, for a very small amount from our North America and Europe based donors, we can make a large impact.
To provide more information, the cost of neutering a single dog which includes:-        Catching the dog and taking it to the vet-        Castration operation-        Postoperative antibiotics-        Postoperative immune booster medication-        Postoperative 1 day clinical observation period-        Postoperative basic care till the dog fully heals in our emergency shelter  comes to $65 USD.
The only vet in our area who accepts stray animals in his clinic is willing to partake in this operation and looking forward to truly make an impact in this healthcare area. 
As always, you have seen from our previous campaigns about how we care about transparency and honesty. Every single penny we receive through donations will be justified and kept track of. We provide regular updates about the fund allocations on this campaign page. We will provide photographs of surgeries and tags with serial id numbers on each new dog spayed, so that we can show you the count.
Our initial goal is to target the spaying/neutering 300 female dogs, and then move onto the male dogs as well as village dogs that we don't feed right now.
Please help us help them. Donate for a full or partial castration surgery. 
AS YOU KNOW FOOD, MEDICATION AND CONTINUOUSLY USED RESOURCES ARE VERY IMPORTANT TO US. SO EVEN IF YOU CAN'T SPONSOR THE SPAYING OF A DOGGIE, YOU CAN STILL DONATE TO PROVIDE DRY AND WET FOOD SUPPORT.
Thank you so much for your time, support and kind hearts!
Sebahat&Cigdem
Organizer