Help Our Dad Lolo Fight Cancer
Team Espinoza
Teodoro "Lolo" Espinoza's family have set up this gofundme account for the purpose of raising funds needed to help fight his GIST Cancer - with specialized medication to shrink the tumors enough, and have surgery to extract them.
Join our Team and Help Fight with
Coach Espinoza - Thomas Manor Elementary
In 1996, our oldest brother Vincent hit 5th grade at Thomas Manor Elementary. This is how most of our friends remember our father as Coach Espinoza. He volunteered for the Boy and Girls Hornets team for 10 years. He coached 4th 5th and 6th grade basketball for most of that time until leaving to serve overseas.
Sgt
.
Espinoza
-
US
Marine
Corp
&
US
Army
Enlisted in 1984 and served 20 years active and reserved. California, Kuwait, Okinawa, Texas, Colorado...
Operation Iraqi Freedom
Thomas
Manor
Neighborhood
President
Returning, Teodoro volunteered and was voted President of our childhood neighborhood -Thomas Manor Neighborhood.
Shop
Steward
-
US
Postal
Service
In the USPS, Espinoza was elected by workers to USPS Shop Steward to represent them in dealings with management. He's always worked towards fair and positive work environments.
Our
Dad
A great Father of four - Vince, Alex, Sammy, and Abraham
He also brought in and helped raise Jose, Daniel, Demeisha, Sally, Daisy, and Crystal.
He most recently adopted our youngest brother, Brandon.
Our
Grandpa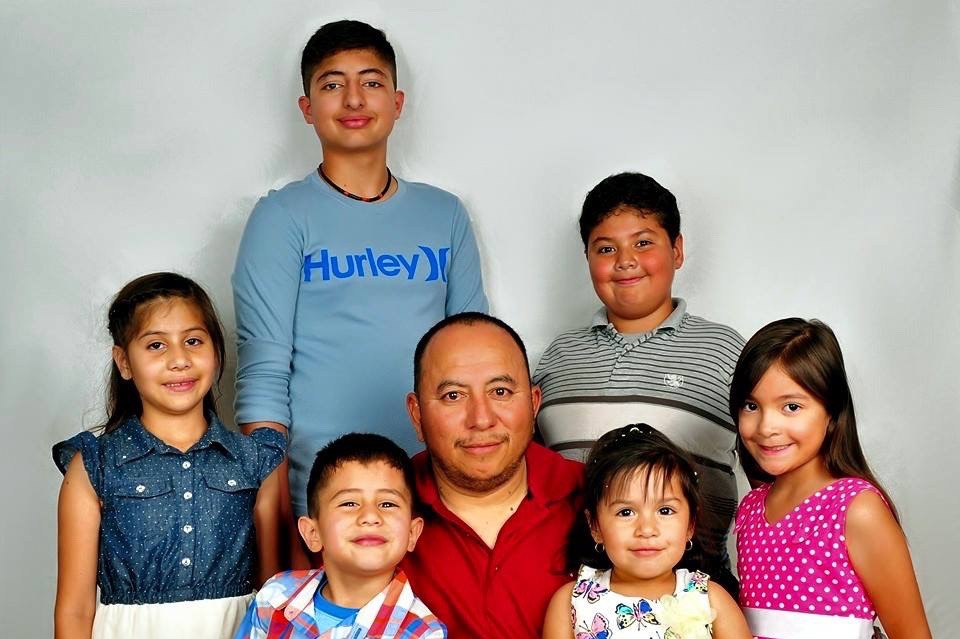 And of course, we can't forget his fur babies.
We want to thank you you all for your love and support in this unexpected and challenging life development.
With the the Warmest regards,
TEAM
ESPINOZA

Please note- on the donation page, there is a section in which you can make a donation to GoFundMe. The default setting is 15%. You can change the percentage or click "other" and type in a "0" dollar amount. These donations go to GoFundMe, not to Lolos campaign.


Organizer