Capt. Eric Herb Buras Memorial
Hi all! I'm Whitney Reno. My dad, John Treadaway, and "Uncle" Eric were best friends. My dad asked me to do this for his family to help raise money to cover the cost for his cremation and memorial.
As most of you know Eric has gone to a better place this morning, July 29, 2015. He had a long battle against cancer. The family was going to donate the body to science but due to unforseen cercumstances it wasn't possible. As the same as many people, he didn't have any life/burial insurance causing the family to pay out of pocket. Any and all donations would help!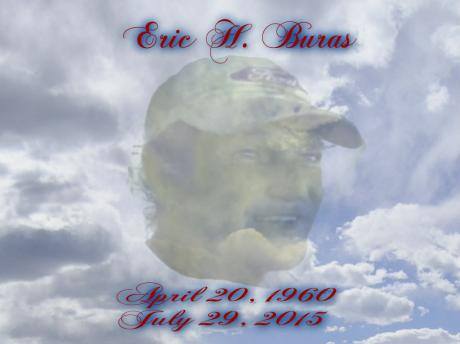 Erica (his daughter) posted this on her FB wall earlier today...thought I'd sare.
I'm Free
Don't grieve for me, for now I'm free.
I'm following the path God laid out for me.
I took His hand when I heard Him call,
I turned my back and left it all.
I could not stay another day,
To laugh, to love, to work or play.
Task left undone must stay that way.
I found that place at the close of day.
Of my parting has left a void,
then fill it with remembered joy.
A friendship shared, a laugh, a kiss,
Ah yes, these things I too will miss.
Be not burdened with times of sorrow.
I wish you the sunshine of tomorrow.
My life's been full, I've savored much.
Good friends, good times,
a loved one's touch.
Perhaps my time seemed all too brief.
Don't lengthen it now with undue grief.
Lift up your heart and share with me...
God wanted me now,
He set me free.
Organizer and beneficiary
Whitney Treadaway Reno
Organizer
Buras, LA
Robin Treadaway
Beneficiary