On August 18th, just two days after Zane's first birthday, he was critically injured in a swimming pool accident. Zane was immediately rushed to the nearest hospital where they were able to resuscitate him. He was then airlifted to Arkansas Children's Hospital where he remains in the pediatric intensive care unit.
Since arriving at Children's, Zane has been in stable but critical condition. He is currently on a ventilator and has continuously been monitored on a EEG system for the possibility of seizures. He is on an arctic sun temperature management system which is helping to regulate his body temperature since currently Zane is unable to do so on his own.
Nick and family are now waiting to learn how much injury there is to his brain, which could take several days to weeks before knowing the extent.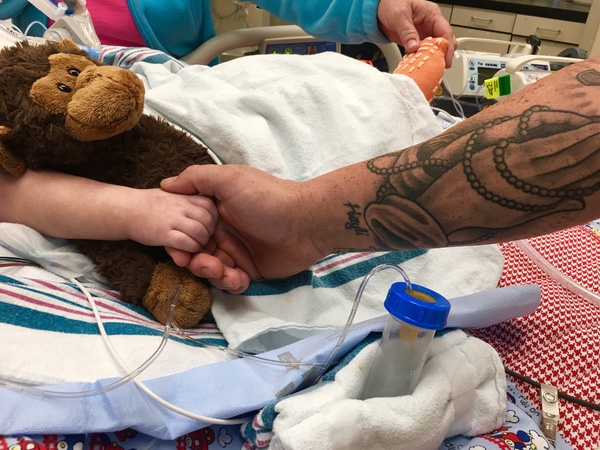 In the meantime, we've set up this go fund account to help alleviate the costs of this heartbreaking and life changing event. We currently do not know how much any of this is going to cost but we know this tragedy will be financially catastrophic for Nick and his family. Any donation, be it large or small, is greatly appreciated and will ease some of the added stress for the family during Zane's long and intensive road to recovery.
Thank you for the outpouring of love and support we have received while going through this difficult time. Please continue to keep Zane and his father Nick in your thoughts and prayers as they need it more than ever. If you are not able to donate, please just pray! The power of prayer is everything. We will provide updates as they come. Thank you again for everything! Let's get this baby boy on the road to recovery.
"Do not be anxious about anything, but in every situation, by prayer and petition, with thanksgiving, present your requests to God. And the peace of God, which transcends all understanding, will guard your hearts and your minds in Christ Jesus."
Philippians 4: 6-7