Send 'em South 2015 Campaign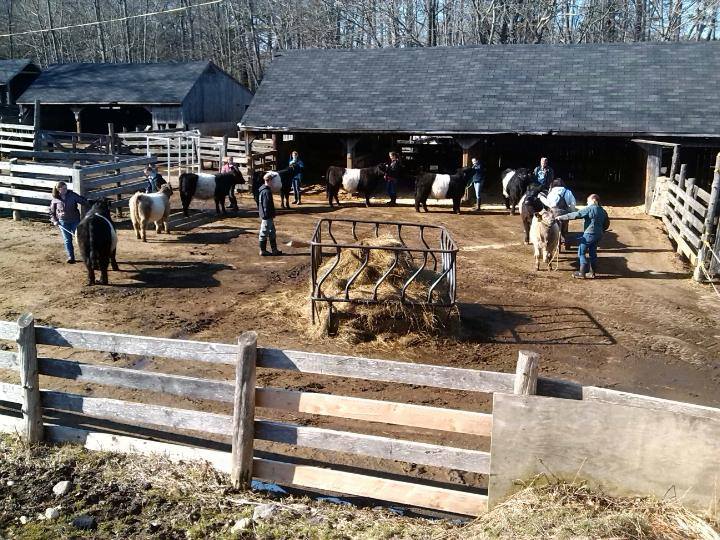 It's an exciting year!
The Aldermere Achievers 4-H Club are extra busy with events to prepare themselves and their heifers to compete at the national level in November at the North American Livestock Exposition, the world's largest purebred livestock exposition, and the home of the North American Championship Rodeo. These activities include participation in educational opportunities, clinics, and competitions at local and regional shows and fairs.
We are asking for support to help send the Achievers and their 'Belties' all the way from Rockport, Maine to Louisville, Kentucky.
Thank you for your consideration and see what we're up to on Facebook.
www.facebook.com/aldermere.achievers
Top Photo: Left to right; Paige Widdecomb, Ellie Pendleton, Tyler Leighton, Quinn Bunting, Greta Bishop, Pearl Benjamin, Audrey Bowman, Frances Pendleton, Samantha Leighton, Missing; Sydney Gilbert, Joel Morin and Elizabeth Eaton.
2nd Photo:
Achievers preparing their Belted Galloway heifers for local and regional shows.

Organizer
Janis D'Annucci Bunting
Organizer
Rockport, ME