At the start of this month, I was selected to join a small group of ~20 volunteers from Google & Salesforce to help rebuild post-earthquake Nepal.  This trip is in coloboration with Effect.org who is focused on providing the the world's poorest children with access to clean drinking water and education.  
Almost one year after the devastating earthquake, there is a still a huge need for technology to help rebuild the community.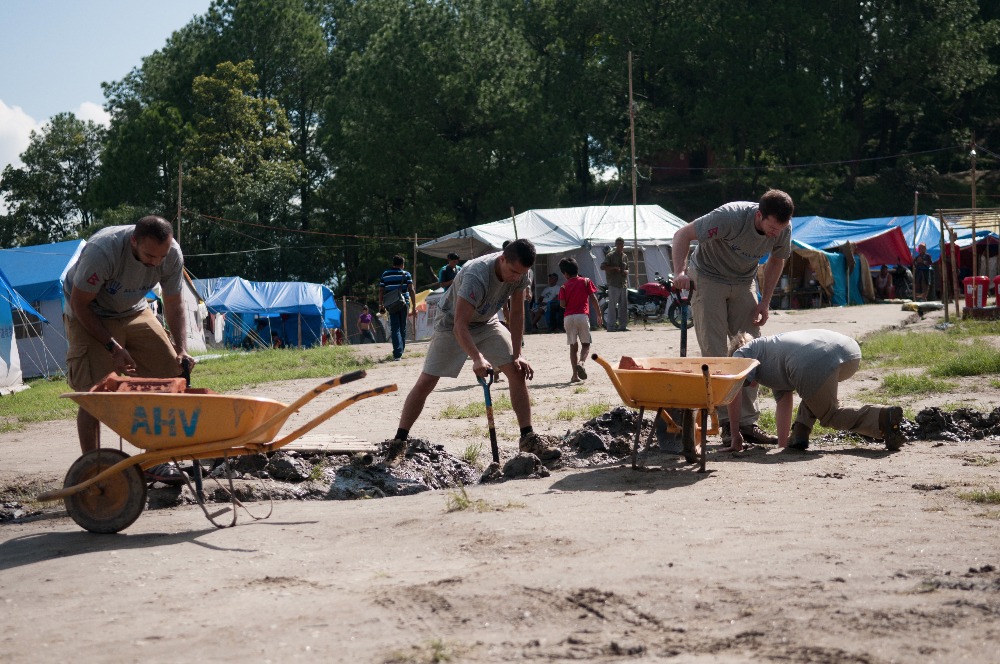 In March I will be travelling to Nepal (at my own cost) and will see first hand the largest challenges that Nepal faces.  
This includes getting my hands dirty by working with locals to rebuilding a school, rainwater collection systems and sanitation projects.  Also, this team will gain an understanding of the scope of problems through interactive involvement with nonprofits, local leaders and lawmakers.  We are learning about the biggest issues facing Nepal, and will participate in a hackathon, combining unique skills with great ideas to create tech-focused solutions.
Every dollar you help me raise here will be matched by Google! 
Understand if you can not donate,  non-monetary support is greatly appreciated too!
Why me, why now?  
In December 2015, I visited a friend in a beautiful part of South India, Pondicherry. She works for a scientific & charitable society which is involved in researching ways to provide care to children with special needs, to old people (especially those abandoned by their families) as well as researching the ancient Sanskrit texts to revive the language. I met a group of highly motivated individuals driven not by money, success or the next achievement, but by the sheer character of giving back to the community that they live in. I found this experience refreshing and for 2016, I resolved to take small steps in my own life by finding projects that will allow me to contribute to the local and world community. I see this expedition as a perfect opportunity to immerse myself for those 7 days in offering any form of skills and support to the people of Nepal. 

Why donate to me?
For all the reasons above - and if for nothing else, you can rest assured that your money will be put to work!


Lastly, if I raise the minimum $2,500 (2250 €) I will be gone for 1 week over Easter - just think how good that will be for you :)