My wonderful mom, Kim Stoddard, has taken the selfless acts to become a kidney donor for her friend of 15 years, Debbie Faulkenbery.
Debbie has polycystic kidney disease. This is part of her story about living with it. "Polycystic Kidneys are an inherited disease. So no control over getting it. The end result is always kidney failure. So you're diagnosed knowing it won't ever get better only worse.
The kidneys grow large cysts that cause them to enlarge. A normal healthy kidney is about the size of your fist. My are about the size of a regulation football. As a result I have had to deal with back pain, digestive issues etc from them taking up too much room. Most recently, as a result of dialysis and the lack of room, I got a hernia.
I was diagnosed when I was 16 yrs. had to start BP meds at 18 yrs. then just routine checks for decades. Then in my forties my functions started to drop.
As a result chronic fatigue set in, swelling in my feet from water retention all kinds of fun things you have to learn to live with.
After an education class on types of dialysis I chose to go with parataneal dialysis. I started it in February 2015. I've been on the transplant list since August of 2014.
My days are pretty restricted in regard to free time. I get up, go to work, come home and have dinner, then on the machine for 10 hours every night.
For the most part it's pretty easy. Just makes you constantly calculate your time. Do I have time to... insert what ever, hang out, go to a movie, have dinner? Before I have to get hooked up.
As a result of the dialysis I now have restless leg syndrome, sleep apnea, night time acid reflux. I swell up daily from water retention that is then removed via dialysis at night often resulting in horrid leg cramps that wake me up in the middle of the night. "
As you can see it hasn't been easy and this upcoming donation will help vastly.
Kim took the steps to find out if she was a possible match to donate over a year ago. They both have been taking the steps for the upcoming transplant. Debbie lives in Phoenix, Arizona and Kim lives in Deer lodge, Montana so it has been a journey just to get this all planed. Luckily Debbie has insurance that is covering all of the surgery, but they aren't covering the expenses. Kim will have to pay to get down to Phoenix and to stay there for close to 3 weeks for recovery. I made this gofundme in hopes of covering these costs. Debbie is extremely loving and deserves so much more. This is a way for her to get some of her life back and Kim is being so generous and selfless. I am so proud of what a wonderful person my mom is and I hope this can help remove some of the financial burden for her.
Any donations that aren't used for Kim's expenses will be passed along to another donor in need.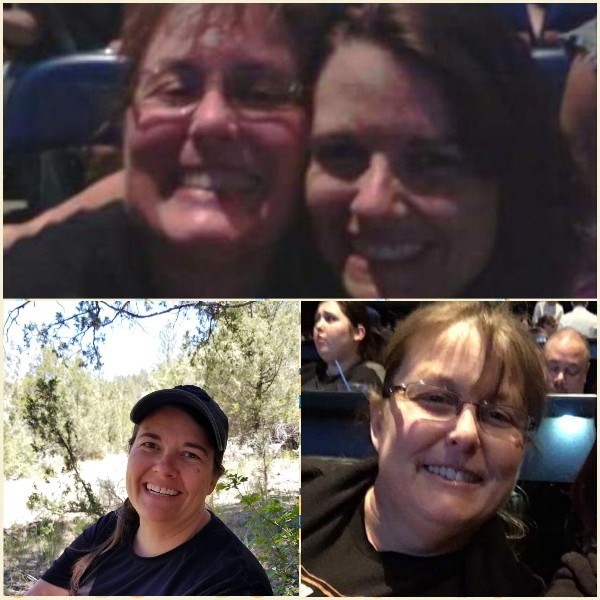 Organizer