African Film Adventure 2013 (Uganda)
Since August 2013, I've been based in Uganda, taking part in an exciting new project. For 3 months, I'm living in a remote village in the southwest of the country near
Bwindi Impenetrable Forest,
on the border with the Congo and Rwanda. I'm lending my skills and experience as a TV producer/director to help launch a film initiative there that will promote awareness of important conservation, health and development issues in the region.
I'm part of a small international team run by a fantastic grassroots organisation called
Big Beyond
, who are working across East Africa on projects to help poor communities become self-sustaining and not rely on charity handouts. Living conditions in the village are basic - no electricity or running water, just solar power! - and filming resources are as limited and challenging as anything I've encountered in my adventures so far!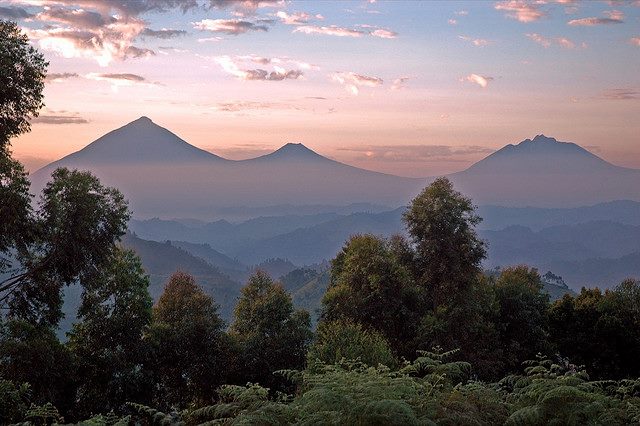 I'm contributing my skills and time for free, as this is the only way the project can afford to recruit someone like me to do much-needed work on the ground. As well as filming/documenting local communities, I'm transferring skills, encouraging the locals to get behind the camera and film their own stories.
The aim is to use film as a vehicle for disseminating crucial health and conservation messages throughout the remote communities of Bwindi and to incorporate a unique "pedal power" scheme to generate the power to show the films. A key aspect will be filming the beautiful but rare mountain gorillas as part of the Great Apes Film Initiative (GAFI).
I'd be so grateful if you could support my efforts by making a donation, however small, to help cover the costs of my food and lodgings for the expedition (£2,550 for 3 months). I've already covered the cost of my return flight. Your gift will not only benefit me, but will contribute to a unique film project that will make an incredible difference to the lives and well-being of people on the ground in Africa - people I'm keen to get to know personally over the next three months. In return, I can't wait to share my adventure with you via blogs, films and photographs, here on this page and on my website at
http://jeaniedavison.com
.
THANK YOU FOR YOUR SUPPORT!