I adopted Frankie when he was 10 weeks old and we have been inseparable ever since! From day 1, he has struggled with walking and running which we put down to him being a clumsy puppy. At 5 months, I knew there as something wrong with him when his toe nails would bleed from dragging his paws. The vet did X-rays and all seemed normal. We tried 4 weeks of arthritis injections and no improvement followed by 6 weeks of painful vitamin b injections and still no improvement. With Frankies walking and clumsiness getting worse, he struggled to get up off the ground, limps when he walks and often falls over when walking fast or trying to run. It's hard to watch. I took him to see a neurologist at my vets recommendation. He confirmed that Frankie has a neurological disorder but is unable to determine the exact issue without an MRI.
The MRI alone will cost at least $3k with bloods,urine samples and spinal fluid test all adding to his medical
Expenses. Frankie is only 8 months old and deserves the chance to live a full and pain free life and I need your help to give him that. Any donations big or small will help me get the proper tests done so we know the cause of Frankies issues and hopefully be able to treat it to improve his quality of life.
Anyone who has met Frankie knows what a beautiful soul he is.
Thanking you in advance!
Bec and Frankie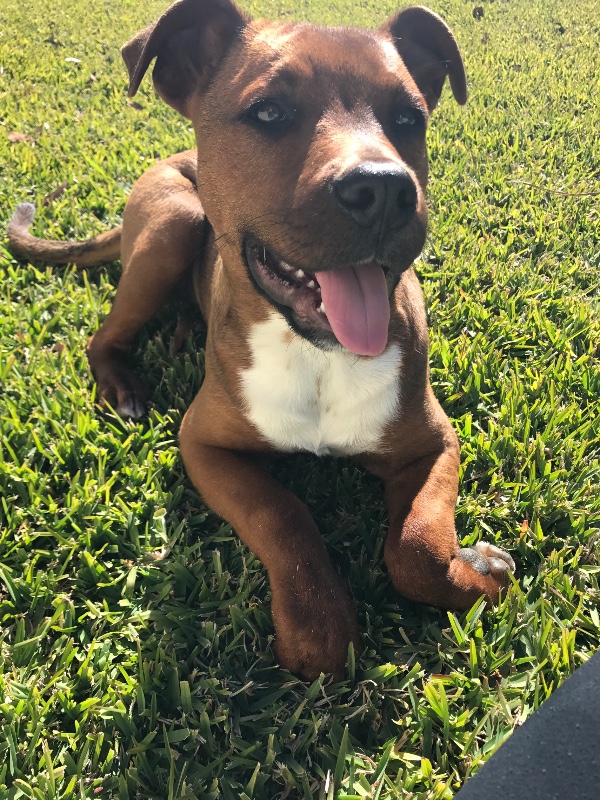 Organizer
Bec Lane 
Organizer
Peakhurst Heights NSW