Hi there, I'm Rory Darby - a born and raised San Diegian who is a high school senior at Maranatha Christian School. I have always been intrigued by the challenge/adventure of Entrepreneurship and have decided to start my very own Water-less Car Detailing Business called RDs Detailing. This has led me to take my drumming skills to the streets and start a Go-Fund-Me page to raise money for a vehicle that will allow me to expand my business. 
My passion for drumming started 13 years ago, where I was fortunate enough to have a mentor for all 13 years. His dedication to me paired with my endless hours of practice helped me to earn the Musician Of The Year Award 2016 at Maranatha Christian. 
You can find me and my drum set around town on street corners, parks and under bridges (which provides amazing acoustics I might add). I like to provide a groove that grabs the public's attention and play classics from some of my favorite bands such as Korn, Journey, Guns N' Roses, Linkin Park, Kirk Franklin just to name a few. If you would like to attend one of my solo-drum rock shows, you can get the locations and times by following me on Instagram @datt_mcs_kid_2000.
RDs Detailing was started in 2017 and has since serviced 20+ happy clients. I have developed a drought-sensitive water-less method to cleaning vehicles. If you are interested in having your vehicle detailed, please contact me at
[email redacted]
 or [phone redacted].
I would so greatly appreciate if you would become part of the Rory Dream Team by supporting in any amount you can, so that I can raise enough money to buy a truck so to grow my business. Thank you in advance :)
*** I have been lucky enough to be featured and interviewed on CBS 8 News, by Jeff Zevely from the Zevely Zone!***                                   ****AIRS TODAY 8/30 at 5:40pm on Channel 8***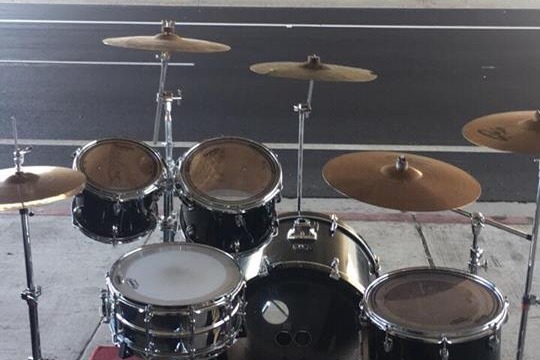 Organizer