Help Jerry Heal from CRPS
My brother Jerry has recently been diagnosed with an extremely rare, progressive neurological disorder called CRPS, Complex Regional Pain Syndrome. Google it....be warned it is a horrifing read.
Jerry suffered a shoulder injury a some months back. To our suprise, Jerry's injury was not healing and the pain seemed to be getting increasingly worse with each passing day. The pain he was experiencing got so bad that he had to leave his job. Finally, the pain began to travel down his arm and into his hand, he went to the ER without any insurance to seek any kind of relief from the pain. The doctors were shocked to diagnose this young otherwise healthy man with CRPS...aka...the suicide disease.
CRPS is a debilatating disease that causes excruciating pain, burning under the skin, and loss of vital blood flow to the limbs and organs. CRPS has no cure at this time. It requires immediate treatments of nerve blocks weekly, Ketamine infusions, and possibly an invasive spinal chord surgery where they will implant a stimulator into his neck. Jerry is currently taking many different medications that will at best slow the progression of the disease. Even with the expensive treatments and medications, amputation of limbs, fingers, toes, and loss of organs is not uncommon. During a "flare up" of pain, victims suffer with pain that scores worse than child birth on the McGill pain scale.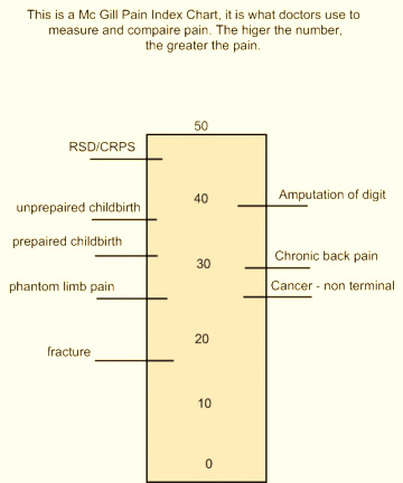 My family and I are helping Jerry financially at the moment due to the "gaps" my brother falls into. He is not eligible for Medicaid and he doesn't qualify for Obamacare at a decent price because he is staying with my parents. Monthly prices for just the medications alone are upwards of $600 per month not including the fee for the doctors. Jerry needs to see multiple doctors for ongoing visits such as pain management, neurologists, orthopedics, and physical therapists.
Jerry's appointment for his first nerve block is scheduled for this Wednesday,7/19/17, where they will numb his throat and inject the medication through his throat and into his spine. No anesthesia is allowed for this procedure. Completely awake...oh my!
I am trying to raise money to offset the cost of treatment to help Jerry achieve remission. Any little donations will help. Please don't feel obligated to donate your money, we are accepting prayers as well! Jerry is an amazingly kind and giving man that has his whole life ahead of him. If these treatments work, he can live somewhat of a normal life in remission!
I pray that Jerry will find the strength to cope with the pain, the courage to face the treatments head on, and the fight to overcome this horrible disease!
Help us to spread the word for Jerry in hopes that a cure is to be found.
*Please note: Everyone who knows my brother understands that he is a proud person. My family and I are trying to keep life as positive and normal as possible. Please direct any questions that you have to this site and I will privately answer them for you.
Thank you from the bottom of our hearts!
Michelle, Jason, Tom, and Linda

Organizer
Michelle Giraldi Griffith