3D Printing Advanced Prosthetics
Easton LaChappelle has been taking apart things since he was a child and is now changing industries. At 14, he made his first robotic hand out of LEGOs, fishing wire and electrical tubing. With his gradual improvement, the hand turned into an arm and advanced to a 3D-printed brain-powered invention that he could operate with his mind. After an encounter with a 7-year-old girl at a science fair whose prosthetic arm cost $80,000 (and would need to be replaced when she outgrew it), LaChappelle was inspired to turn his prototype into a practical and affordable device. Not only were his designs amazing, but his young age in addition to his self-taught knowledge of robotics started to make an impact. President Obama shook hands with one of his arms and has traveled the world spreading the message that you can learn outside of the education system including a TED talk. He's worked at NASA on the Robonaut project developing a new tele-robotic interface.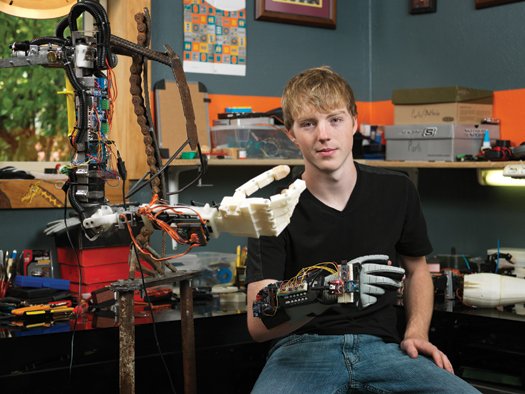 At 18, Easton founded his own company, Unlimited Tomorrow, Inc (UnlimitedTomorrow.com). They are developing a new concept of an exoskeleton to help paraplegics walk again, have filled patents and are pursuing FDA approval. The company is also creating advanced open source robotic arms that can be used from prosthetics to a STEM learning platform. Both of these products are considered disruptive by the way they impact multiple industries with a better alternative. Unlimited Tomorrow's philosophy is to keep the user first and to give extreme technology at an affordable price.
Here is a link to a recent documentary that puts everything in perspective:
http://bcove.me/p0fxuaj5
I am raising money to expand our resources which includes more 3d printers, material development, manpower, and testing equipment. This will all help contribute to getting this technology to the people who really need it. We will be keep this process personal and highlight individuals along the way. 
Thank you!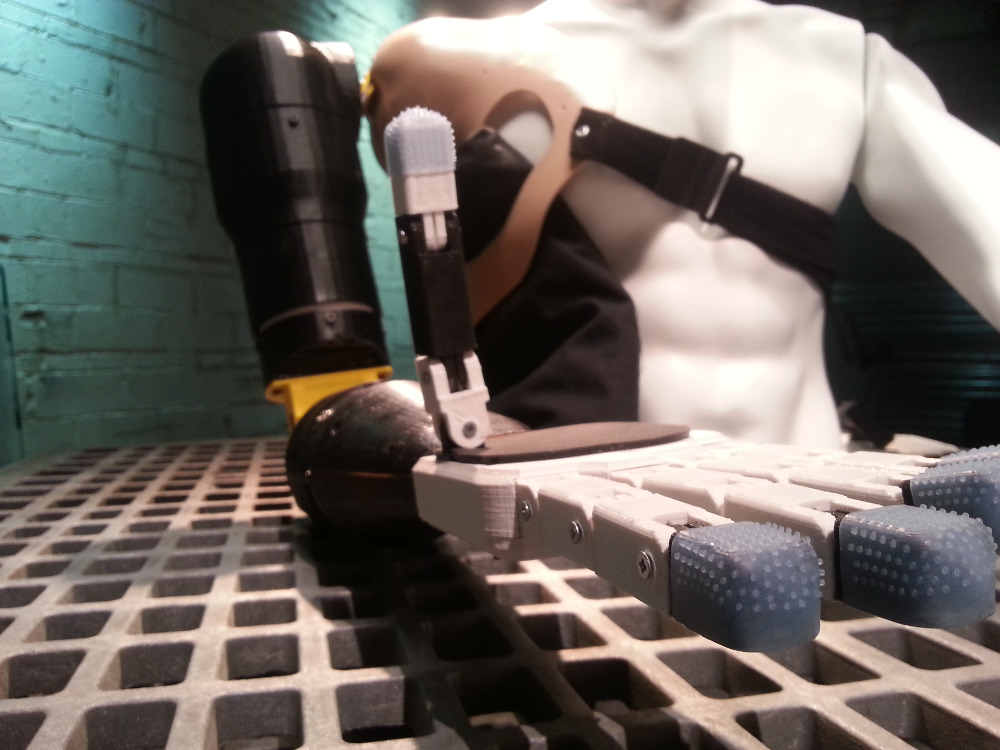 Organizer