Left Hand of Man-A World Without Air
The Project
My name is Jeremy Pelsinski and I am a wildlife biologist turned filmmaker (more about me below). I am now working on my Intermediate Thesis Film. This film is special for me because it is the first project in which we were given enough time to truly develop a story we wanted to tell.
Titled The Left Hand of Man, the story is set in the near future, in a world in which society failed to slow our destruction of the planet. By tipping the balance of the worlds oceans too far, there was a worldwide marine algae die off. Since these tiny organisms produce 80% of our oxygen, the result of this catastrophic die off is a world in which the air cannot sustain animal or human life. What few people survived the mass extinction event, now live in a society in which the most valuable resource is air, which is canned for breathing masks or pumped into buildings by a single large, centralized company, Oxsynergy Industries.
For the film, we follow the story of Delilah Bonnet, a low ranking runner for a group of "freedom fighters" known as the ClearSky movement, who believe that air (and what it provides: life) should not be a product that is purchased and that access to it should be a basic human right. When a raid by the group is ambushed by law enforcement, Delilah is the only one to make it out. Finding herself alone in one of their safe houses, she begins to discover that the inner circle of the organization has been working on a secret project.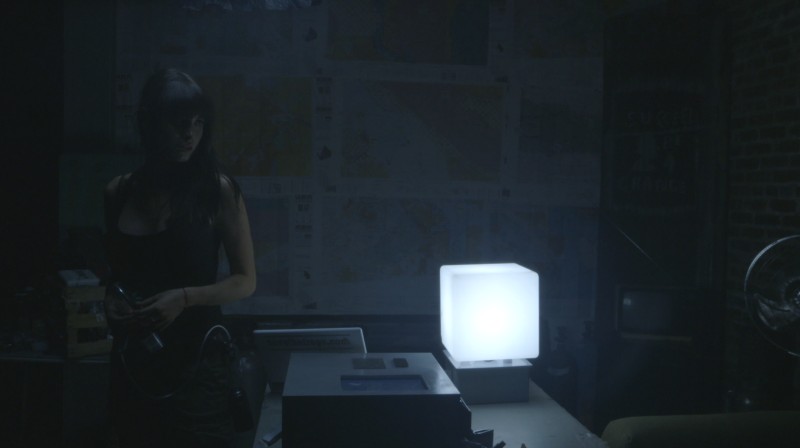 The project aimed to create a biological process, which will allow people to breathe nitrogen (still abundant in the air) instead of oxygen thus freeing them from the corporate control of the air industry.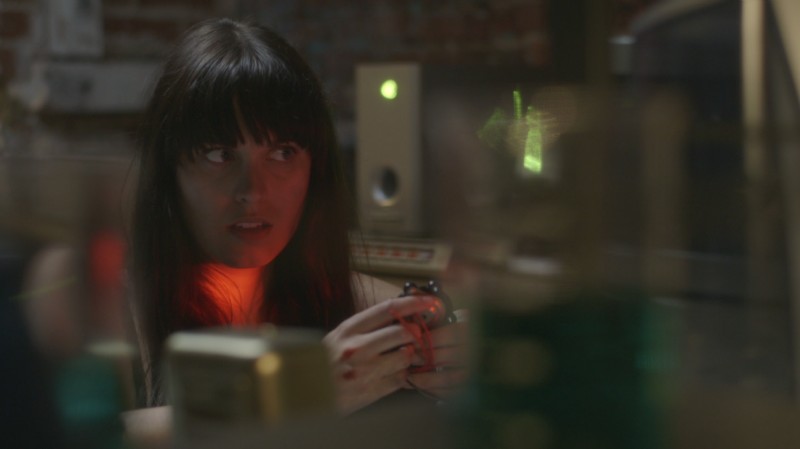 She must now figure out what to do with this discovery and how to continue the process, all the while, law enforcement closes in on discovering her location.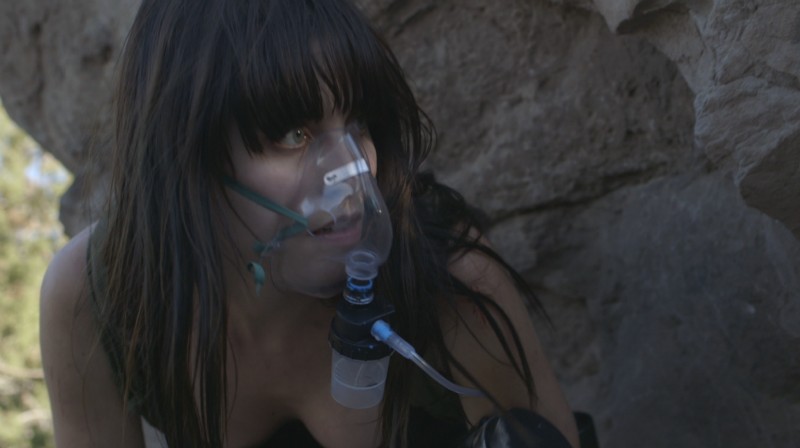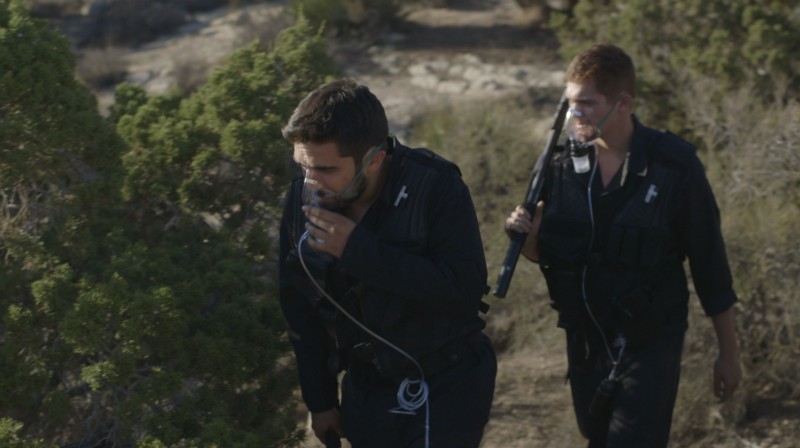 Through this story, I am able to take some of the environmental and social issues that I am most passionate about and address them in an exciting and unique way. I believe that I can reach a larger audience by presenting the issues in a way that gets them thinking but without blatantly cramming it down their throats. My instructors have all been very enthusiastic about the originality of the idea and believe that once I get out of school I could develop the concept into a full-length feature film and use this short film to pitch it.
The Issues and the Reason for the Fundraiser
The program allows each student 5 days to film and I began production on June 25
th
. Right from the start I began encountering numerous complications outside of my control. However with the incredible dedication of both my cast and crew, we were able to overcome all of these challenges except for three.
On the first day of my shoot, my roommate (best friend, fellow wildlife activist turned filmmaker, and producer of my project) was involved in a major accident on Highway 170 when the rental trailer inexplicably lost control. The accident totaled our 4Runner, the rental trailer, and some of the film equipment being transported. What is truly most important is that both my roommate and the driver of the other vehicle were not injured. After all, gear is replaceable; lives are not. However, this set us more than a half a day behind schedule.
Second, one of our locations decided to unjustly pull the plug on us the night before we were supposed to film at his location. We had complied with all of his requests, filled out all of the paperwork properly, and obtained the permits needed, but he decided that he no longer wished to work with us. Since this news came in the night before, we did not have the time to make other arrangements and this set us a second day behind schedule.
Finally, I was informed that there had been a mishap with my camera team, and the majority of the footage from our day filming in the desert was never backed up. The memory cards were returned to the rental house and were wiped clean before being sent out again. This was the most devastating of the complications because the footage we had shot was absolutely beautiful and everyone put so much time and energy into capturing it. We have some footage from the last hour that day but the rest seems to be lost. We have been trying to work out how some of the footage could have been backed up while the rest was not, however this mystery put us a third day behind schedule.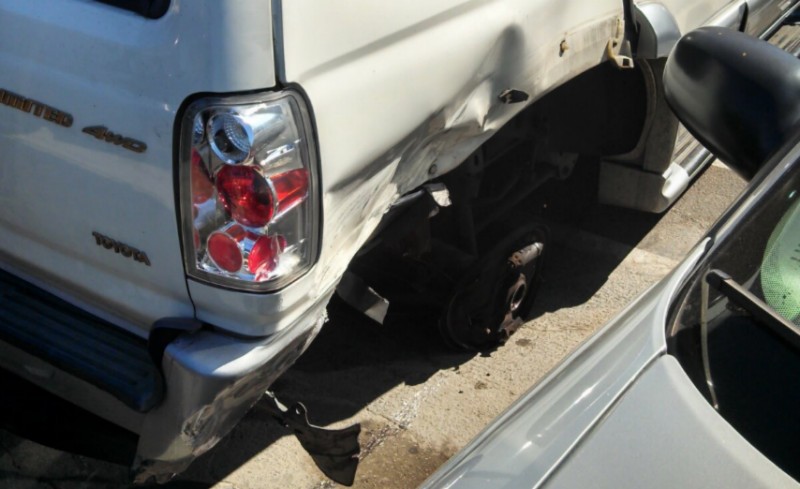 (We thought we might be able to fix it at first but the accident not only tore off our back right tire but bent the axil and the frame enough to total the vehicle)
If there is one thing I have learned from this experience so far is that if you "roll with the punches" and do whatever it takes to keep moving forward, nothing can stop you. This fundraiser marks the next step in continuing that forward motion. The footage I have captured looks incredible and I am so close to seeing my vision brought to life.
I have already put just shy of ten thousand dollars of my own money into this project. But that was all the money I am able to spend. I've already had to request additional school loans to pay the rent and put food on the table.
In order to complete my film I need to raise $6,000 for the three pickup days. This will cover re-renting film and lighting equipment, props and set design rentals, a truck to transport it all, location and permitting fees and cast and crew costs. I won't stop until this film is complete because I truly believe in the story and it's message. But no matter what happens, I have to give a HUGE thank you to my cast and crew, their unwavering hard work and positive attitude truly has given me the strength to keep putting one foot in front of the other. Already this project has been a huge learning experience and a stepping-stone in giving me the knowledge and skill sets I need to be the change I wish to see in the world.
I need your help to see it through the rest of the way. No matter how much or little you can afford to give, every bit helps. If you cannot give anything, that's ok too, you can help me just as much by sharing this fundraiser with friends and family.
In whatever way you can help, I want to thank you in advance for making this dream a reality.
About the Filmmaker
As I said above, my name is Jeremy Pelsinski and I am a wildlife biologist and environmental activist turned filmmaker. I earned a Bachelor of Science degree in Wildlife and Fisheries Biology and Management from the University of Wyoming and spent several years working various field research positions from Alaska to Florida.
But my passion has always been conservation and public outreach. I believe that in today's media-based society the best way to share that passion is through video and film. So with one foot in the world of science and research, I decided to take a leap of faith and put my other foot in the world of film. In Sept. 2012 I started an MFA filmmaking program at the New York Film Academy's Los Angeles campus.
Through this program I hope to accomplish two things. First, to learn how to use narrative storytelling through film to promote sustainability and conservation based themes. And second to learn what it is about film and television that captures the attention of the general public and bring those techniques over to the world of documentary filmmaking to create educational works that appeal to a larger audience than just those who are already interested in wildlife and the sciences.
Organizer