Support My Old Kentucky Home Sanctuary's Expansion
Who We Are:
My Old Kentucky Home Sanctuary is a 501 (C) (3) nonprofit organization. We do not receive state or federal funds. We rely on donations from the public to carry out our mission. Every donation goes to animal care.
The rescue has ran privately since the mid 1990s; most of the time caring for over 50 different animals at a time. Throughout my life, I have rescued hundreds of animals paying for all expenses out of pocket until I started asking for donations in 2021.
I decided I wanted to expand to help more animals and applied for nonprofit status. I received nonprofit 501 (C) (3) status in 2020. We are now a functioning animal advocacy nonprofit stepping in to rescue animals that are abused, neglected, abandoned, stray and feral.
How Did My Old Kentucky Home Sanctuary Come To Be:
Most of my life I have rescued animals; all kinds of animals. I didn't have siblings growing up, so animals became my family and friends. The same place I grew up is where I offer animals sanctuary today. I call it My Old Kentucky Home Sanctuary. Over the years, animals have filled me with immense happiness, and tremendous heartbreak when losing them; however with these ups and downs I have realized my greatest passion is saving as many as I can. I have four kids, and each of their first memories was a scenario that involved an animal in some way. They were taught at an early age that all living things deserve love and compassion.
I was part of Humane Lobby Day at the Capitol in Frankfort, Kentucky in 2012 and met Romeo; he is the dog famous for helping to make it a Class D felony in Kentucky for abusing a cat or dog. I remember that day having a huge impact on me; so grateful that Kentucky finally did something about the cruelty cats and dogs can endure from humans' choices. As I walked through the capitol, I saw people with signs advocating for farm animals; I remember feeling sick thinking about all of those that are forgotten and that don't have a voice at any level. That day my love for those forgotten farm animals grew, and it has grown stronger with each passing day. I encourage each of you to make make better choices when we choose our food, our entertainment involving animals and the clothing we wear. Please have compassion for those that breathe and feel pain just as we do. There is no feeling similar to placing your hands on an animal that has been abandoned or abused and tell them they will never have to feel that way again. The smile that comes across their face makes everything I do worthwhile.
Why Does My Old Kentucky Home Sanctuary Need Funding:
I have loved animals all of my life and welcomed animals into my home since I was a little girl. In the mid 1990s, I started rescuing abused and abandoned animals. Throughout my life, I have rescued hundreds of animals paying for all expenses out of pocket The funds from this campaign will go towards renovating the new cat house and for rescuing more cats in the future; hopefully saving hundreds of cat lives over  the years.  Also, living at our sanctuary are 11 pigs, 10 dogs, 40  ducks, 6 turkeys, 3 chickens, 1 goat  and 4 horses. 
At this point our 68 cats are at two different locations on the property, but the space is becoming very limited as we are always rescuing more. We cannot take any more rescues until we expand. This location will be where all of the cats live. 
I want to introduce you to a few of our cats with a small description of how they were rescued.
Mama Cat (aka Midnight) was discarded while pregnant a few days before having her three beautiful kittens:
Sully was thrown from the window of a vehicle and barely escaped being run over by the driver:
Cleopatra was dumped at a hotel by a someone that no longer wanted her:
Earl was abandoned and had been sleeping outside under a Coke machine for almost a month at at a local business. It was in the coldest part of the winter; he was extremely sick when we found him: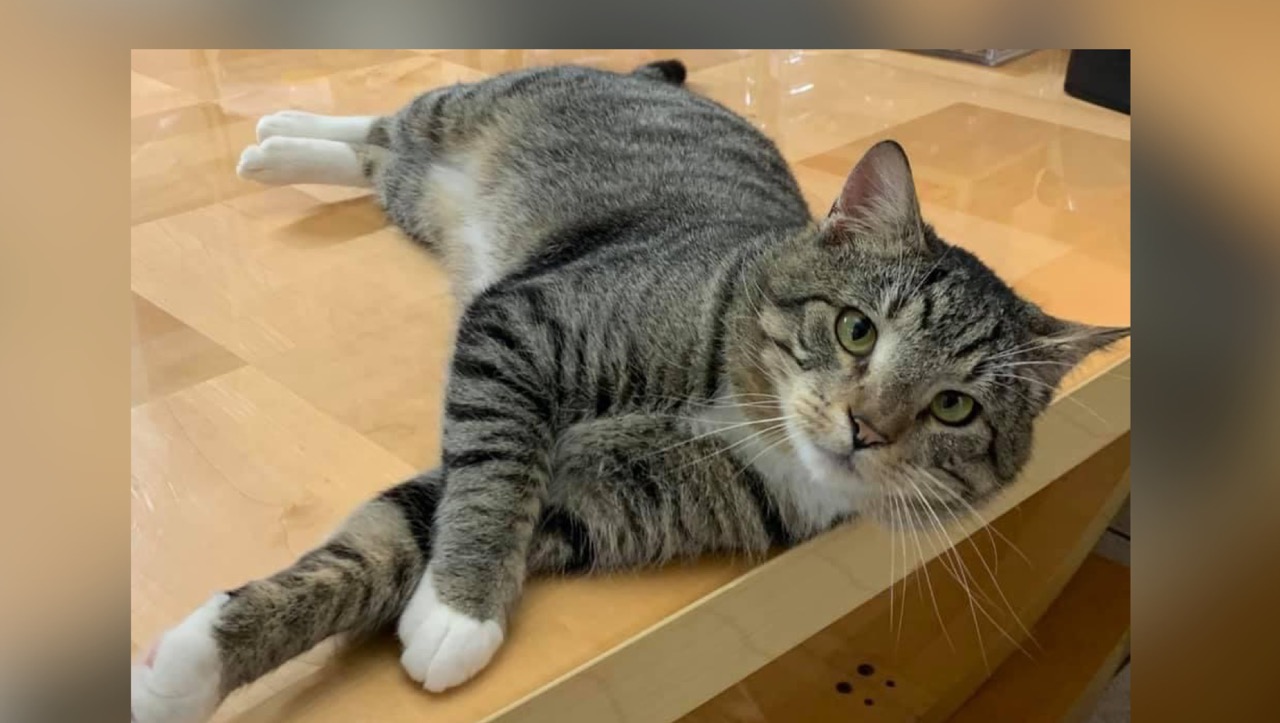 Popeye was cut all over his back & side, burned badly, starved, and his eye had been gouged out. His eye had to eventually be completely removed...the photo below was of him recovering from the eye enucleation:
Jerri had been abandoned at approximately 3 weeks old at a local store; appearing to be immersed in a black, sticky oil like substance. Her tiny body was covered with ringworm, and she was incredibly sick:
Skoozi (aka Big Skooze) was abandoned and locked inside of an old empty house. This little kitten was scared, dehydrated and had an umbilical hernia that later had to be repaired:
Betty Lou and her sister were dropped from a vehicle onto the pavement at a local restaurant. They were less than 3 weeks old. Betty Lou made it, but her sister ended up passing away. Betty Lou screamed for 2 weeks for her mother while we sat and held her close:
This new location on the property will help us expand and save more lives with many future rescues . The expansion and other future rescue projects are the next chapter in my life; please be a part of it and let's do this together. If you can't donate, please consider sharing this campaign on Facebook, Twitter, any other social media, via email and/or text. Thank you from the bottom of my heart for however you choose to help. God Bless!
Organizer
Kathy Polston Dalton
Organizer
Albany, KY
My Old Kentucky Home Sanctuary
Registered nonprofit
Donations are typically 100% tax deductible in the US.