Whoever knows Eduardo knows him as an energetic, positive and strong guy.  He is a rock climber, hiker, biker, runner and archery hunter.  He brightens the room whenever he walks into it.  He loves his wife and his two daughters deeply.  He loves them so much  that he moved them from Guadalajara to Boston last year so that he can spend more time with them.
However, cancers (yes, we are talking about multiple kinds of cancers here) have robbed him of his strength.  After multiple treatments (chemotherapy, white blood cells transplant, experimental drugs, just to name a few...) Eduardo found himself in MGH again.  This time with acute pain in his abdomen.   The doctor found out that not only is he fighting with cancer, he is also fighting with a form of blood infection.  The outlook was bleak, the doctor told the family that there was nothing they could do.  
But in his usual perseverance and strength, and through the Abundance Grace of God, Eduardo turned the corner.  And he has been slowly on the mend.  The doctors and nurses were surprised.  With only 2% chance of success rate, the doctor decided to start chemotherapy again to treat his cancer; while at the same time doing the balancing act to keep his blood infection under control.  So Eduardo is checked every hour and needs constant adjustments to medication. 
Today marked the 28th day which Eduardo is in the hospital.  The doctor said he is still in the wood, but he is cautiously optimistic that he may be able to come out of the wood. 
The reason why I decide to start this Gofundme page for him is that his short term disability will run out soon and he will have to live on his long term disability provided by his employer.  Long term disability will only cover 1/2 to 2/3 of his income.  With the medical fees, the expense of caring for him, his daughters school expenses, and the normal bills; his income may not be able to cover for everything.  Despite their family have been in contact with the social workers in MGH, some of the funding may not be available to them. 
I hope that through this Gofundme page, we can show Eduardo and his family how much they are loved and supported. 
** Update : Since Eduardo has passed away, all the proceeds will go to help his wife Evangelina Romo Gonzalez and their two daughters with their living expenses.  **
Thank you for your support.
Jesus said, 'Truly I tell you, whatever you did for one of the least of these brothers and sisters of mine, you did for me.'  Matthew 25:40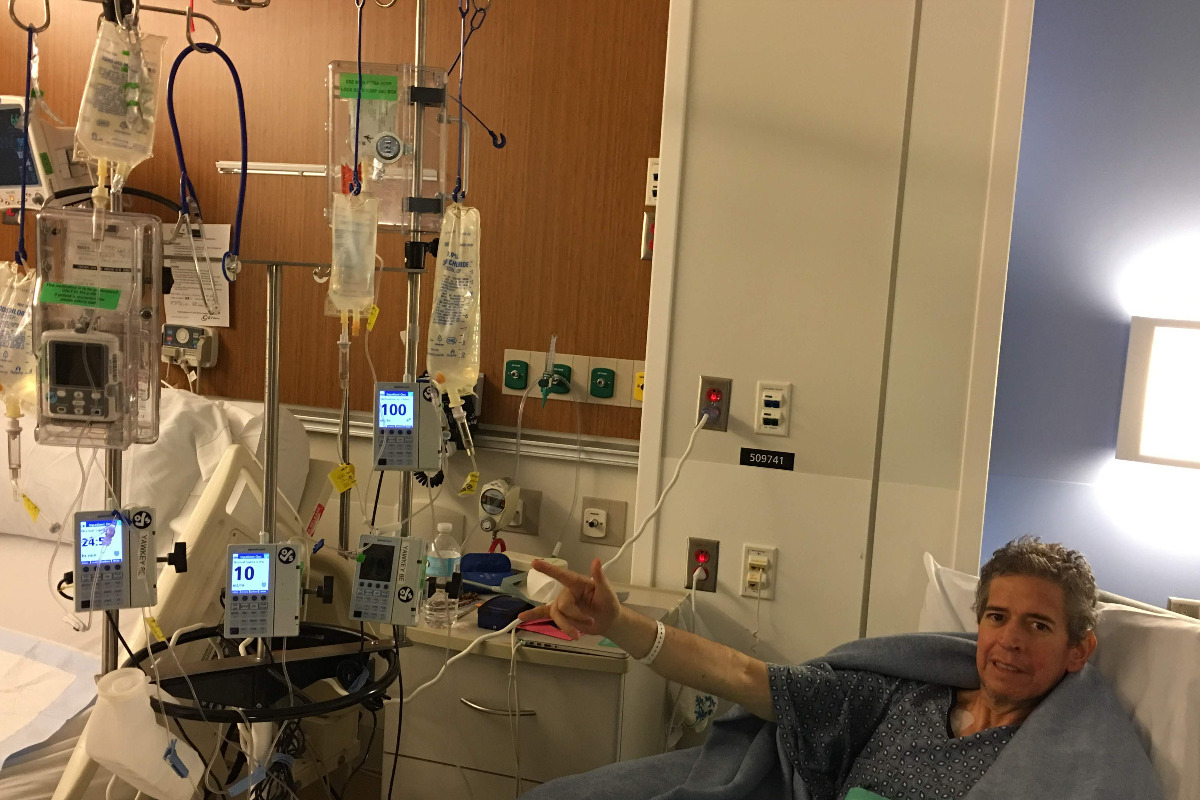 Fundraising team: Team Eagle (3)
Delikat Berry 
Organizer
Raised 3275 $ from 36 donations
Woburn, MA
Pepe Valiente 
Team member
Raised 1800 $ from 24 donations