Joshua "Pro" Hartman #2020 Olympics
February 7, 2018
Hello Friends: 
* We raised $45,000 dollars five years ago in 2013 when Joshua experienced a gruesome cycling crashed that nearly cost him his life.  Instead of starting a new campaign we thought it would be more impactful to honor his incredible journey this way.  Not only did Joshua survive his crash he's thriving and has become a cycling Tour de Force. Your donation will go towards his training, cycling equipment, education, and basic living expenses as he heads towards the 2020 Tokyo Olympics. Thank you for supporting Joshua on his quest to win GOLD. 
********************************************************** 
VeloNews Cover Story : 
Joshua Hartman is featured on the cover of the "Grassroots Issue" of VeloNews, Joshua Hartman the Comeback Kid. See link below.
http://www.velonews.com/2017/07/from-the-mag/joshua-hartman-is-cyclings-comeback-kid_444931
***********************************************************
 Joining Team USA 2016: 
Joshua spent the summer in Trexlertown, PA  training and preparing for the USA Jr. National Championships.  After three days of competition at Nationals, he went from a virtual unknown cyclist to a rising star.
He completed Nationals with a 2nd place overall finish in the Junior Competitions. He collected a Silver Medal in both the Keirin and Match Sprint and a Bronze Medal in the Team Sprint. He rounded out his wins by collecting a final Silver Medal in the Men's Elite Team Sprint.  
By the fall Joshua was invited to Colorado Springs to join the USA National Team. He's now the newest member of the USA Cycling Olympic National Team.  And a member of the Star Track Elite Team.  If he maintains his current trajectory he will compete in the 2020 summer games in Tokyo.  
Joshua Hartman is Guyanese and a Brooklyn, NY native who currently resides in Colorado Spring training, eating and sleeping.
***********************************************************
Joshua returns to cycling 2014: 
In 2014 Joshua began his Junior Year of High School training in Mallorca, Spain with fellow Major Taylor Development teammates. He also participated in the prestigious USA Regional Talent ID Camp under the guidance of Pro Cyclist, George Hincapie.
By the summer and nearly a year to the date of his crash Joshua entered his first road race at Floyd-Bennett-Field and scored a 1st Place Win. Not only was he back in the saddle but he pushed through the mental and physical trauma of the devastarting crash from the previous summer.  His season was on the uptick and by  summer's end Joshua scored a 1st Place finish in the Jr. National Track Championships.  Along with a 1st Place finish at the Bear Mountain Road Classics. Making him a winner both on the road and track. 
How You Can HELP: 
By making a donation you can help Joshua's make his dreams come true. Your donation will go towards his training, cycling equipment, education, and basic living expenses as he heads towards the 2020 Tokyo Olympics.  
Follow Joshua on social at: 
@prohartman (instagram) 
@joshuaprohartman (FB) 
***********************************************************
The Crash, June 2013
This website was set up by the Major Taylor Development Team to show support for our talented teammate
Joshua "Pro" Hartman
and his family during this incredible crisis. Joshua participated in a bike race on Saturday, June 8, 2013 and experienced a devastating crash during the qualifying rounds. He sustained multiple injuries to his face - he fractured his cheekbones, nose, eye sockets and jaw. Thankfully he had on a helmet which protected his head. However when his face hit the protective railing his face and mouth was split open. Joshua lost a tremendous amount of blood and remains in the ICU at Kings County Hospital.
We hope to raise lots of money to assist the family with the overwhelming medical burden they will surely incur. Joshua will need a series of surgeries to reconstruct his face. I can't emphasize enough how critical the situation is and that your support is deeply needed.
Joshua is a fierce competitor, whose talent is equally matched in both road and track cycling. He's the youngest member of the Major Taylor Development Team, an amateur race team, based in Brooklyn, NY. For the past two years he's amazed all of us competing in countless races throughout the Tri-State area. Not only does he compete at the Jr. Level he also competes as a Cat-4 on the track and Cat-4 on the road. Last summer 2012, he placed first in the Floyd Bennett, Mango Seed Summer Series along with placing 3rd in the Lucarelli & Castaldi Series in Prospect Park all at the tender age of 14 years old.
Joshua is an exceptional talent and we love him dearly. We have all the confidences that he will be on the mends in no time. In the meantime,
WE REALLY NEED YOUR SUPPORT!
Your donation will enable him to have the countless reconstructive surgeries needed to change his life and his ability to thrive in the future.
We hope we can count on you: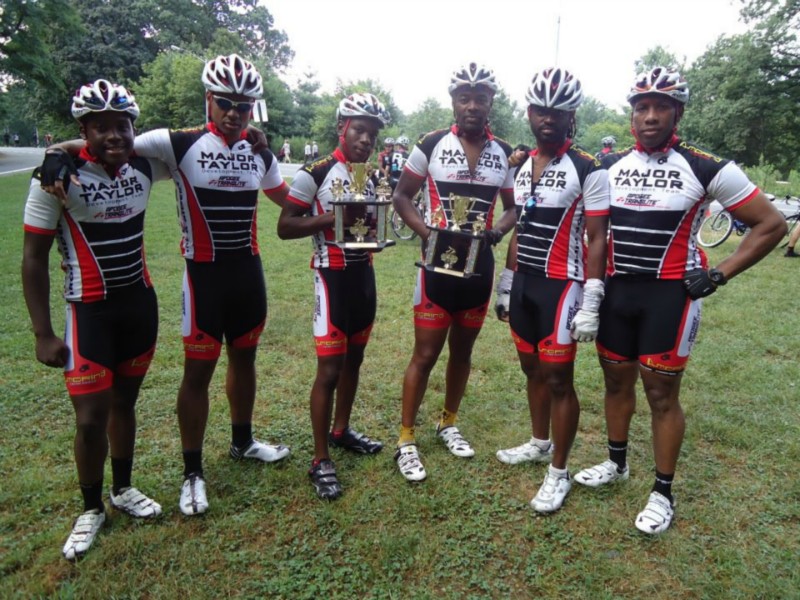 Calvary Fellowship A.M.E. Church 

Calvary Fellowship AME WMS Society  
Organizer