Please Help Wagner's Drive-In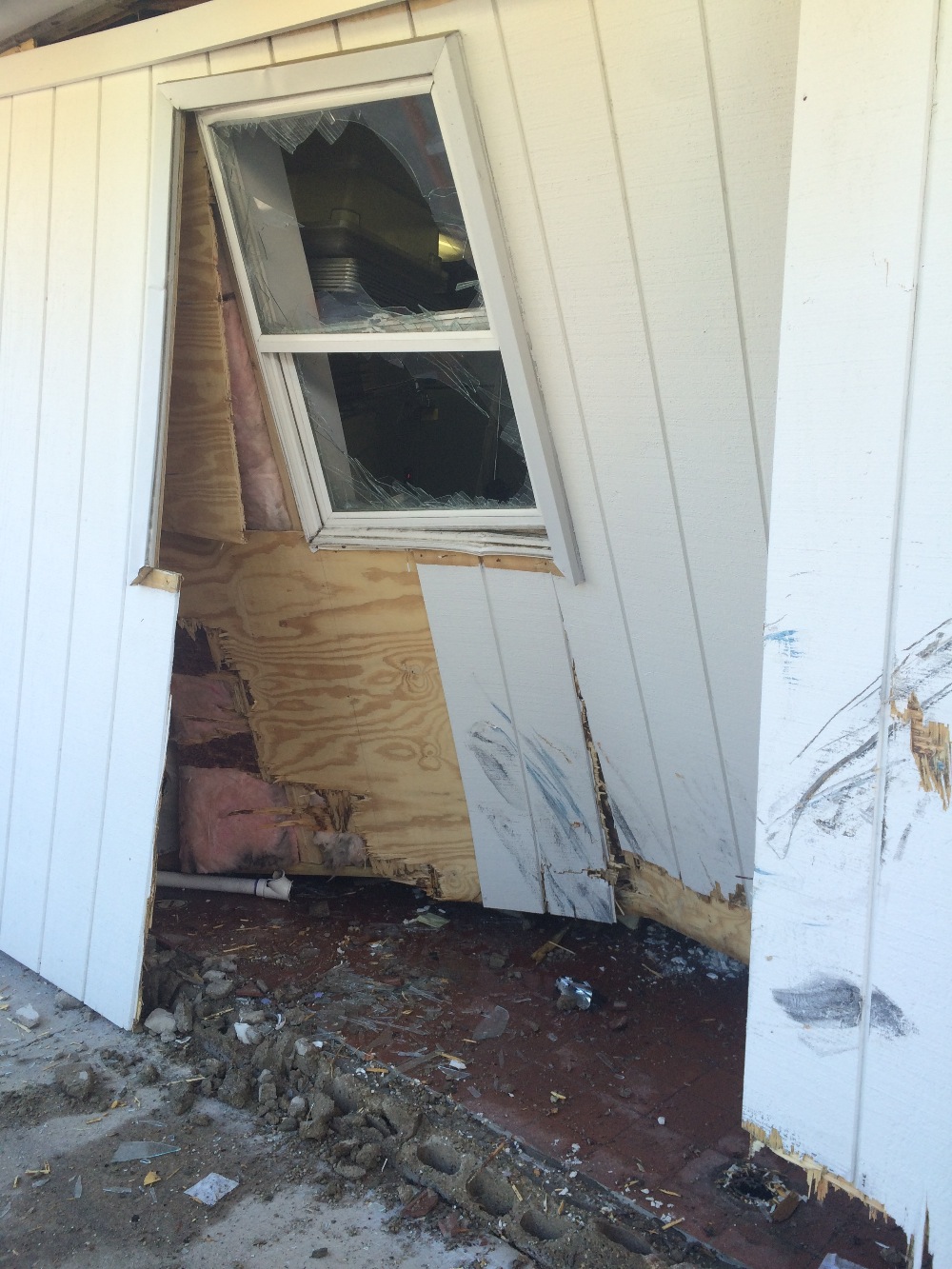 My name is Tanya Monroe. I am helping my boss of 12 years James Wagner try, and get his restaurant opened again after it was hit by a vehicle for the second time in 2 years on Labor Day early in the morning . Last time luckily the driver was caught. This time we're not so lucky.
The driver got away after demolishing a large section of the Drive-In bending our large sink area, pushing it into our nearly new freezer, and puncturing the side of it. Pot's and pans got left smashed, along with other utensils.  Our irreplaceable vintage speaker box now sits on the floor in pieces, and will most likely will never work again.
The day this happened Jim was so happy to see all his close friends, and employee's run to his restaurant to help pick the pieces up, and put up a wall to secure the restaurant until we can get it fixed and re-open. We're not too sure when we will re-open.   We were told we will be out of work for a possible month!  Jim has a hard time as it is on a regular basis leaving his restaurant even for a short brake.
My goal is to help give back to Jim. He has done so much for others like myself.  Catering free of cost to events to raise money for wounded officers, and fire fighters.  Using his holidays to cater to hospitals instead of spending time with his family.  These are just a few to name off. I want to make sure between now, and when we are able to open again Jim can live comfortable knowing with everyone that donates he can manage until then.  All the donations go directly to Jim. Please every donation counts! Let's give this man a break! Its well deserved! Thank you for your time, and donations!