OCEAN 2 OCEAN, Running Across America
3,000 miles OCEAN 2 OCEAN for the ocean.
Our oceans are dying and time is running out. Every second breath comes from the ocean and we can no longer stand by and watch as we destroy our most precious resource. Especially when 80% of all plastic in the ocean come from us on land.
That's why this summer I'm setting out on my biggest expedition yet, a five month-long journey to become the first person to run across America on recycled shoes.  
The Journey:
On July 26th, I will begin my Ocean2Ocean run, covering 3,000 miles and 13 U.S. states, from N.Y.C to L.A., from the Atlantic Ocean to the Pacific Ocean.
Beyond the physical demands of running such a long distance, the goal is to engage with as many communities as possible, to create awareness about the ocean plastic pollution crisis and ignite a national conversation of what each one of us can do to make a change.
The Problem:

Plastic has become one of the most produced man-made materials and it is everywhere. Plastic waste is quickly accumulating around the globe in cities, in landfills, on some of our most pristine shorelines, in the open sea and even in the deep sea. If we don't stop our consumption habits, by 2050, there will be more plastic in the ocean than fish. And as of today there are already more micro plastics in our ocean than stars in our galaxy. It's affecting our water, our corals and our marine life. Studies have found that close to 95% of seabirds are ingesting this ocean plastic and researchers have found plastic in rain samples and in the air that we breathe around the world.
These are just a few statistics that highlight the urgency of acting now.
Outreach
 :
Along our journey, I'll be hosting educational presentations at schools and universities, organizing events such as zero-waste workshops, documentary screenings, street and city cleanups and run-alongs (plogging) with running clubs and athlete organizations.
During this expedition, we will also be producing a series of videos to document this journey and the people we will meet along the way. By producing weekly videos, we will include portraits of sustainable initiatives  as well as updates on my running adventures.
By running 20 miles a day, 6 days a week for 5 months, I want to show that anyone can make a difference if they take the first step. Whether that step be to run across America, to reduce plastic consumption, or to make a single donation.
How You Can Help:
In order to make this expedition happen, we need YOUR help. Along with our sponsors, we need to raise an additional 30,000 USD in order to make this project a reality.
Your support will allow us to fund the following:
Other ways you can help, include forwarding this campaign to friends and groups concerned about plastic pollution, which would be a HUGE help. THANK YOU FOR SHARING!
Join us in our fight against ocean plastic pollution. Together we can make our oceans great again!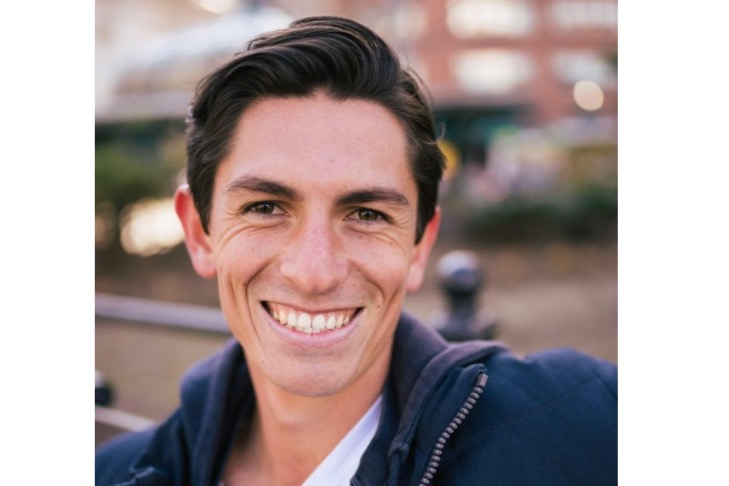 Sam Bencheghib
is a 22-year-old athlete, environmental activist and co-founder of Make A Change World.  Previously, Sam has gone on three expeditions, one of which incited the Indonesian government to clean up the world's most polluted river, the Citarum river. As a semi-pro tennis player, playing for 3 hours a day for the past 6 years, he is now eager to pursue his real passion of running. Sam is now embarking on this arduous journey across America to show the importance of acting now.
Become the first supporter
Your donation matters
See all
Fundraising team: Make a Change World (3)
Sam Bencheghib
Organizer
Raised 7 122 $ from 74 donations
New York, NY
Gary Bencheghib
Beneficiary
Kelly Bencheghib
Team member
Raised 340 $ from 6 donations