Military vet dog training
Please help support a Veteran that is very close not only to my heart but many peoples' hearts. Jesse Fisher, 26, fought for his country and sacrificed missing the birth of his first child to be able to protect our freedom. Jesse served in the Marine Corps for four years and was honorably discharged as a Corporal. He served as a fireteam leader and a designated marksman during his deployment. Upon returning home, he seemed to be doing well physically, but the effects of war are not always physical. The emotional and psychological aspects have been very hard since Jesse's deployment to Afghanistan in 2010.
In 2015, Jesse was diagnosed with a TBI (traumatic brain injury) that was a result of numerous encounters with IED's. This went undetected for many years. As a result, Jesse attempted self-medicating. Jesse is married and has two children with his wife of almost 6 years. They've been together since they were 16. They have been battling the effects of PTSD and TBI for 5 years now. It has not been easy.
We believe that a dog, trained for Jesse's needs of emotional support, will give him more confidence to help him in his everyday life. According to militarytimes.com, "Dogs trained to assist people with PTSD learn a range of tasks, such as standing in front of or behind them to fend off crowds or approaching people, waking a person from a nightmare, or sweeping a room for other people before a handler enters". Jesse has a Great Dane named George that he hopes to put through proper training at Off Leash K9 in Columbus, Ohio. It is a large expense for Jesse and his family, and we hope that, with the help of family, friends and the community we can support our Veteran and get him what he needs.
I thank you in advance for helping support my brother and his family.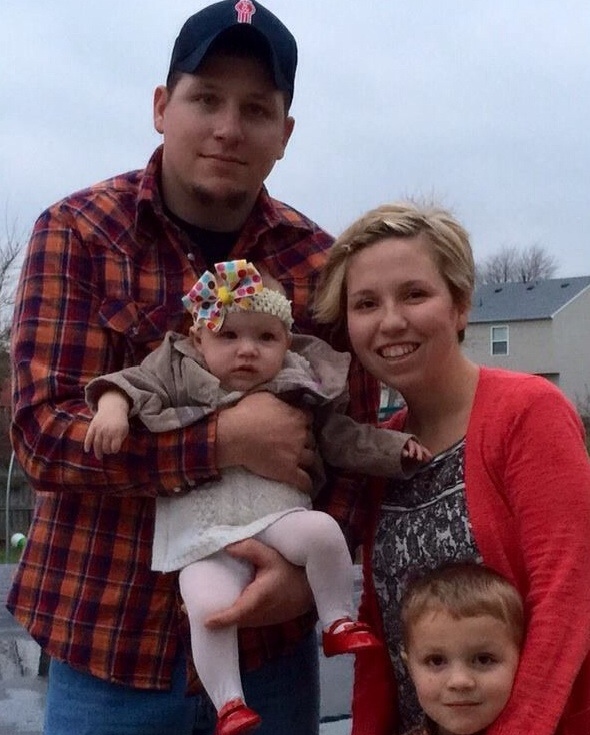 Become the first supporter
Your donation matters
Organizer
Kristy Wilkinson
Organizer
Canton, OH