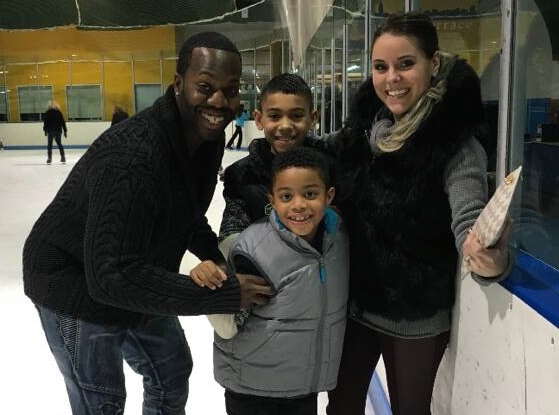 Help Kwaku fight on! 
I am starting this page to help my brother in-law and sister Kwaku and Amanda!
On April 14th 2016 Kwaku's and Amanda's life was turned upside down. He woke up with terrible back pain and went to a local  hospital. After being there for several hours the doctors came back with life changing news. Kwaku did not pull his back out (which we all thought).  He has leukemia.  First thing after hearing this devastating news he was rushed down to a NYC hospital where he can be treated better. After days of testing more news, Kwaku was diagnosed with Plasma cell leukemia (PCL). Plasma cell leukemia (PCL) is an aggressive form of multiple myeloma. 
Since being admitted in the hospital Kwaku has undergone many blood transfusions, an aggressive Chemo therapy, and bone marrow testing. Kwaku will eventually undergo stem cell treatments and more chemo.  
Kwaku has a long road ahead of him.  Since hearing this news Kwaku and Amanda made it a point to stay strong and fight on!! Their spirits have not changed and they are ready to take on this new challenge in life!  Anyone that knows Kwaku will tell you a few things about him.  He is hard working, caring, loyal, outgoing, happy guy,  most of all he LOVES his family! 
Kwaku has been in the hospital for a few weeks now and we are not sure how much longer he will be there. After he comes home, he will have to travel two and half hours a few times a week to get his treatments.  
We are hoping to raise enough money to cover medical bills, and travel expenses. Anything will help! 
Thank you from the bottom of our hearts!!
Ashley