Baby Carters Medical Helmet
Two months ago my oldest twin Carter was diagnosed with having brachycephaly. It's a form of "flat head syndrome". The Doctor recommended doing Cranial therapy. We went and got his head scanned and his syndrome is on the "severe" side. Cranial orthoses Is the only way to fix this issue at the time.
Tricare is our current health insurance and they DO NOT cover helmets. I tried applying for grants and have been denied. I've searched for the cheapest clinic that makes these helmets and the cheapest I found is 2500, & they do not offer payment plans.
We are asking for help to raise money for baby Carters helmet.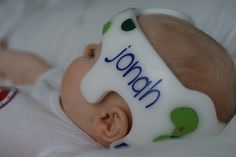 Organizer
Rosa Nicole 
Organizer
Virginia Beach, VA