Some of you may know my Son-in-Law Erics story. Five years ago, Eric, a healthy, active, and young father of four, suffered from a small Stroke, known as a TIA. He spent many days in the hospital undergoing extensive testing. The doctor informed him they had found a PFO (a fairly common birth defect that causes a hole in the wall between the heart's upper chambers). Small blood clots were passing through this hole and had lodged in Erics brain causing the TIA.
They discharged him with blood thinners and an appointment to speak with a cardiologist about closing that hole. At the time this procedure was fairly new and still going through trials. The cardiologist could not confidently say that YES, this procedure was right for Eric.
Unfortunately over the last 5 years, Eric has suffered from episodes of mini TIA's. Small enough to scramble and daze him. On August 2nd  Eric suffered another series of intense TIA's. He lost muscle control on the left side of his body again, and suffered mild memory loss and confusion. Luckily Eric is recovering. That being said the cardiologist this time explained to Eric that though PFO's can be fairly common, what he is experiencing is not. The continued TIA'S mean that Eric needs to close the hole in his heart or risk continued TIA'S and the possibility of a severe dibilitating stroke. Eric is now being referred over to Swedish/ UW Hospital in Seattle for a Percutaneous closure. It is a surgical procedure used to treat patients with patent foramen ovale(PFO) of the heart.  
Eric is an extremely active and hard working guy. His daily work in the Tree removal and logging industry requires physical exertion daily. Not to mention running and playing with all 4 of his kids, Eric is an active outdoorsman, hunting, fishing and hiking are daily routines for this family man.
This is a challenging and scary time for the Waag Family. There's no question this procedure NEEDS to take place! His children, wife, mother, father, and even Eric himself need the peace of mind this surgery will give, by drastically reducing his chance for another stroke.
The last time Eric was hospitalized the cost was well over $38,000 just for the uncovered portions of medical bills, and they didn't even have the expense of this procedure! The blood thinners he was on (and will be using for this procedure again) after insurance, cost around $500 a month. Also, now they are looking at many trips across the ferry for consultations, a T.E.E. scan, the procedure, follow ups, and countless other appointments.
Nobody can foresee major medical issues like these, that are extremely scary but also financially crippling! I know my daughter and son in law are still working at paying off the last of the past medical bills...My hope is to help alleviate some of this financial burden so Eric can just focus on getting healthy
In the coming weeks and months, Eric & Kat will have many financial burdens placed on them. If you are able, any donation amount will help and be so appreciated. If you are unable to donate, please send Eric & Kat your positive thoughts, prayers and love!
Thank You!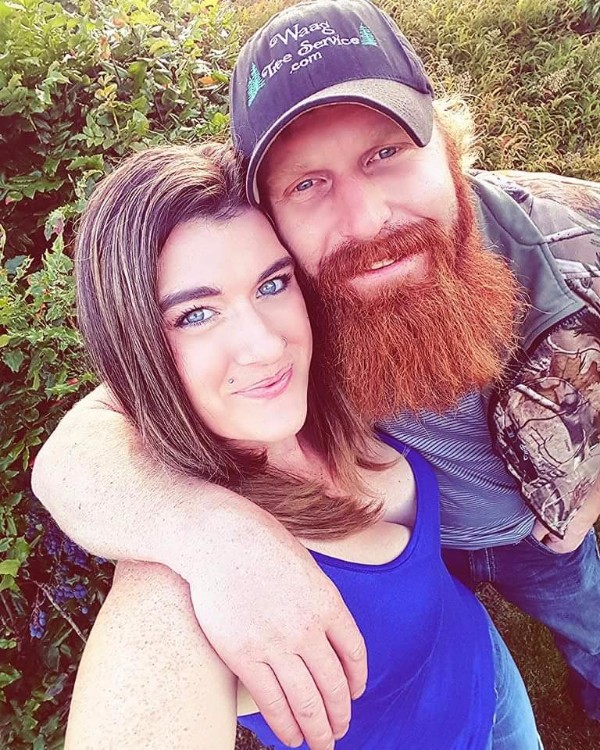 Become the first supporter
Your donation matters
Organizer and beneficiary
Tami Lynn
Organizer
Gold Bar, WA
Eric and Kat Waag
Beneficiary