Trademark Cancellation Fund
UPDATE: A trademark cancellation has been filed with the Patent and Trademark Office. Additionally, on June 28, 2017 in the United States District Court, Jeremy Brandt and X5 Ventures were sued. To see complete details of the suit please click here. We are still in need of additional funds so please consider donating. Please read below.
Welcome to the GoFundMe page for real estate investors interested in supporting the petitioning the U.S. Patent and Trademark office to cancel X5 Ventures LLC / WeBuyHouses.com patent on the term "we buy houses." Your support is CRITICAL! 

You might find this hard to believe, but the phrase "We Buy Houses" is a registered trademark. The current owner of the trademark ( X5 Ventures LLC / WeBuyHouses.com ) is attempting to force real estate investors into giving up their websites, social media, and marketing materials if the investor uses this term in their real estate marketing, even though their actual trademark (as it is registered) is only for specific printed marketing and educational materials. These tactics are disrupting investor's businesses and causing great monetary loss to many small business owners. 

Not only are they wrongly sending emails threatening legal action against real estate investors around the country who use the term "we buy houses," they're convincing social media sites to remove content posted by anyone who uses the term. (see examples below)  They're undermining our livelihood! 

It's not right to prevent tens of thousands of businesses from using a common term that's been in use for as long as house wholesaling / flipping has been around! It doesn't even make sense that these guys got trademark approval on a generally accepted and widely used term that was in common use well before 2005, when the trademark was filed and accepted.

The hordes of sellers who search the phrase "we buy houses" aren't specifically looking for the actual company called We Buy Houses. They're searching for what they remember as those "we buy houses guys" - in a general sense - because they got a postcard in the mail or saw a bandit sign or heard a commercial.

If you're thinking you'll avoid the whole issue and simply not use the term "we buy houses," it's not that simple. "We buy houses" is THE #1 keyword phrase motivated sellers use to search online. In fact, according to onCarrot.com, monthly searches of "we buy houses" is used 400% more than the next highest ranking term. (see infographic below)  So not using the term is not an option for anyone who is serious about building and running a successful business in this industry.  

At the lead of this campaign is Brad Chandler. As the CEO of Express Homebuyers , Brad's been involved with more than 5,000 residential real estate transactions since 2003. His company is accredited by the Better Business Bureau with an A+ rating. His reputation in the industry as an ethical, fair and reliable leader is well-known.

How Much Should You Contribute?
How much is one deal worth to you? How many fewer deals will you get if you can't use "we buy houses?" Consider those realities and give accordingly.

Your livelihood is at stake here; to believe otherwise is naïve. We need to stand together and defend our right to freely use "we buy houses." Thanks in advance for your support.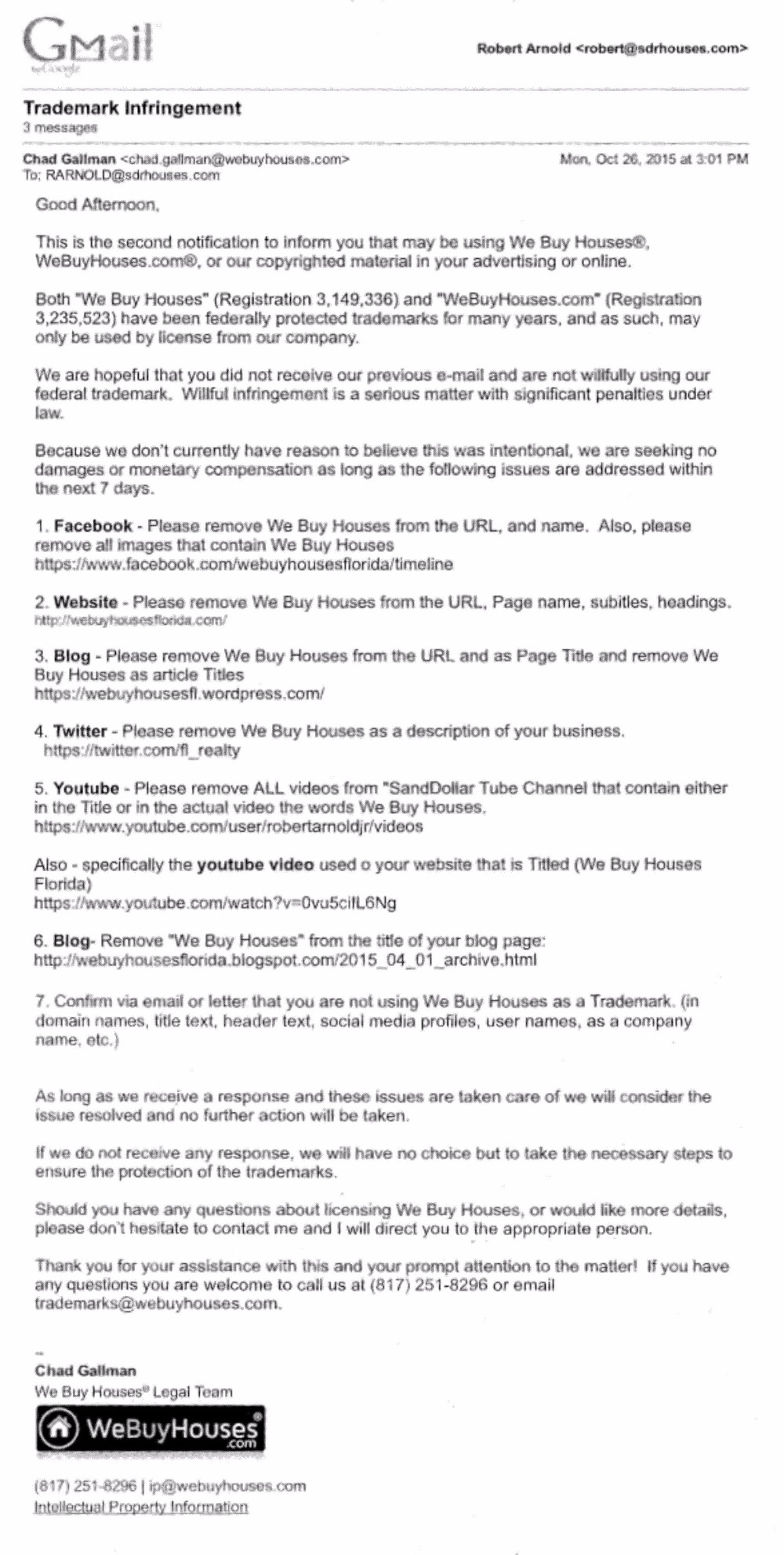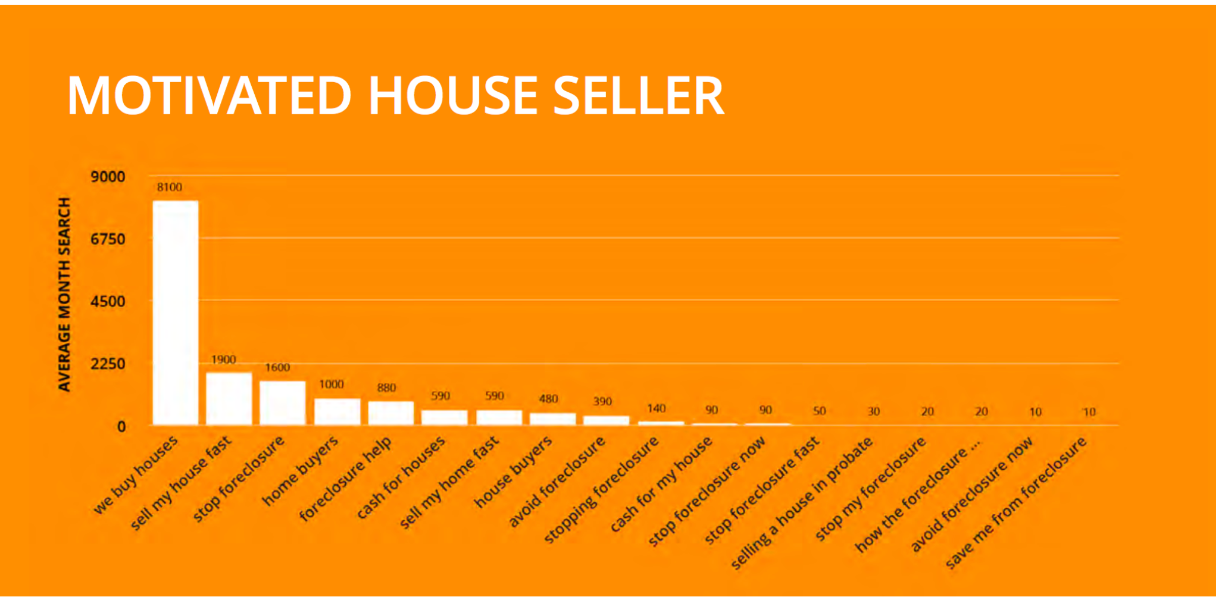 Brad Chandler, of Express Homebuyers, will use 100% of the proceeds from your donations to pay trademark attorney - the law firm specializing in handling trademark related issues. They will be handling the proceedings to cancel the trademark.

Organizer