Hayden's Road to Recovery
Hayden Marshall is a 16 year old boy from Phillip Island, Victoria. He has always been a very active and independent boy – working on a trout farm, coaching gymnastics at the local YMCA, involved in scouts and a diligent student at Newhaven College.
Hayden is also a dedicated and passionate gymnast. He travels 1.5 hours from Phillip Island to MYC Gymnastics Club in Mornington in order to meet his training requirements. This year in July, Hayden won the gold medal on the horizontal bar at the Victorian Championships.
On Saturday 10th September, Hayden was involved in a horrific accident at his home. While training gymnastics skills on his trampoline, Hayden lost control and landed awkwardly on his neck. He fractured 4 bones in his neck, which caused damage to his spinal cord, and he was immediately airlifted to the Alfred Hospital for a 7-hour surgery. Hayden is currently paralysed from the chest down. He also has no function in his fingers.
Hayden is undergoing an intensive spinal rehabilitation program. While we are still not certain of the degree of damage caused to the spinal cord, we know that Hayden is in for a long road to recovery. Spinal care and rehabilitation is an extremely expensive process. We are aiming to raise funds to assist Hayden and his family with the recovery process and the medical expenses.
We are still believing that Hayden can regain more function in his body, but we are not certain. If Hayden is told that he will be permanently paralysed, we will look at increasing the target goal to $250,000 to assist with the endless unexpected expenses (wheelchair, renovations to house for disabled access, car modifications, constant check ups, the list goes on). Spinal trauma is one of the most expensive conditions in the medical field.
It has been fantastic to see the overwhelming support from each of the communities that Hayden is involved with (family, gymnastics, scouts, school). So many of you have asked how you are able to assist. Donating to Hayden's recovery will be a small gesture that will make a huge impact on Hayden and his family. Thanks for your generosity; it means the world to the Marshalls.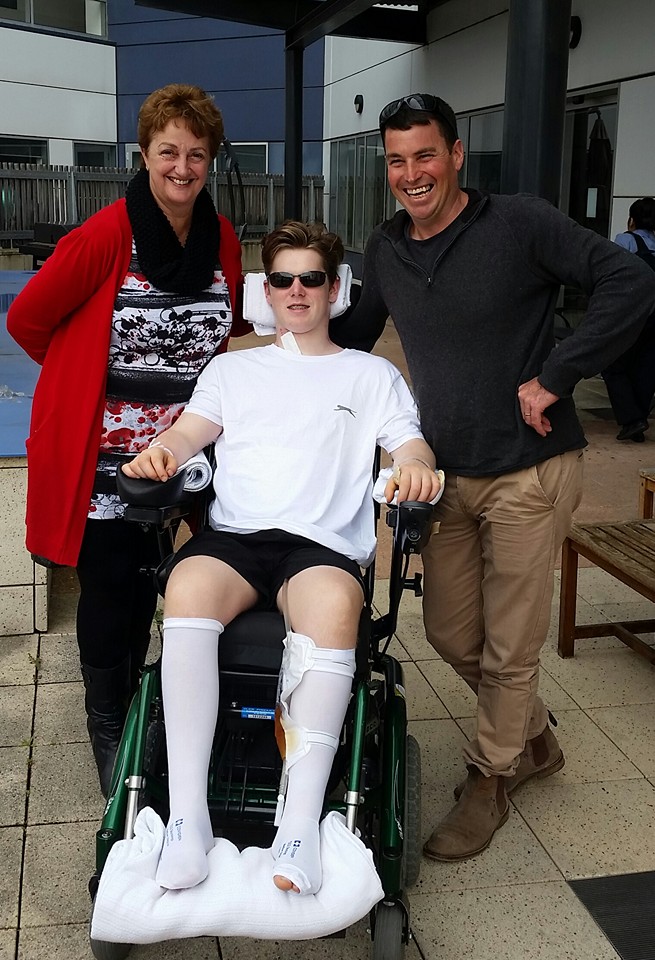 Organizer