Little Timera Brown is two years and four months old. Two weeks ago she was diagnosed with bilateral retino blastoma (Cancer in both eyes). This cancer diagnosis is terrible news, but especially hard when you know the history of this beautiful little girl. It would appear that the cards were stacked against her from day one.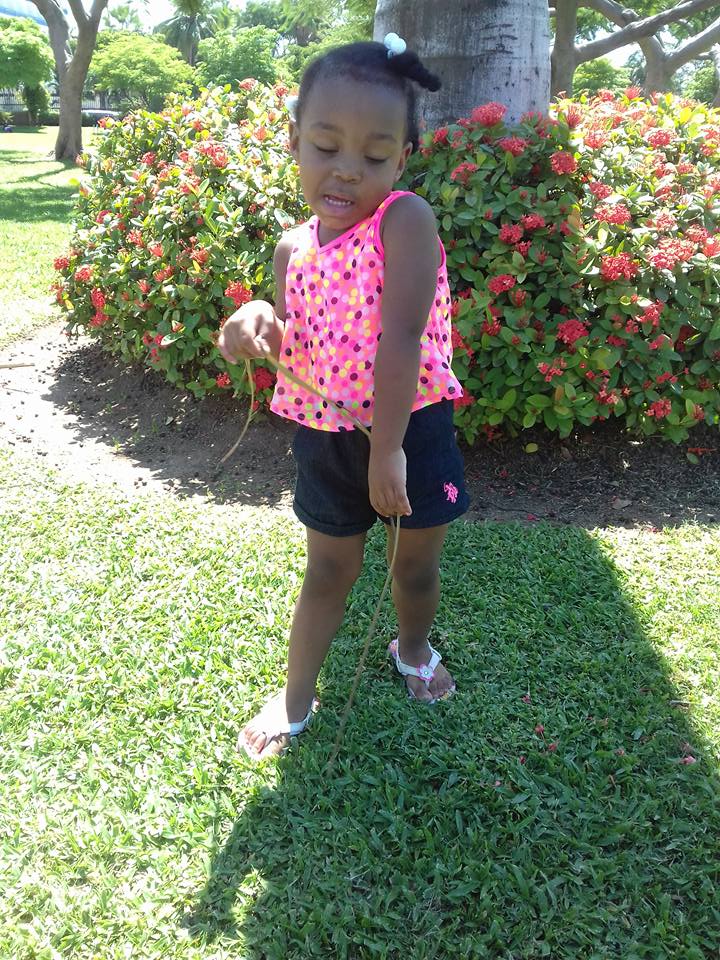 At just six weeks old she was given up by her mother who was unable to take care of her. Since then she has been in the care of by Sister Sonia Black and her husband, Winston Black who have loved this little child as if she was their very own.
Dr. Smith, an Ophthalmologist, in Mandeville and Dr. Calder at the University Hospital of the West Indies have been providing care for little Timera. The results of an ultrasound of the eyes and a CT scan on September 9, 2016 have confirmed the diagnosis of bilateral retino blastoma. (Cancer of the eyes).  
We need your help to fund the cost of Timera's cancer treatment overseas as treatment for this condition is not available in Jamaica, but in the United States.  My sister, Sheron in the United States is assisting us with the coordination of care for Baby Timera. 
Dr. Calder has stated that she must begin treatment within the next two months to improve her chances of saving even one eye. Please support Timera's cancer treatment fund and help to give her a fighting chance.
Time is running out.
Please keep her in your prayers and remember whatever you can contribute however small will be appreciated. Thank you all so much.
God Bless,  
Sister Sonia Black