SACRED GARDEN, AN OUTDOOR PERFORMANCE ART EXPERIENCE.
Sacred Garden 2016 is an outdoor performance art experience centering stories of womanhood. This intergenerational and multicultural ensemble includes Rachael Bird, Maryam Houshyar, Filsan Ibrahim, Zea Leguizamon, Lula Saleh, Simone Rendon, Vidhya Shanker, Sarojini Pokawa, and Star Williams. We share our life-passages through improvised movement and poetry, featuring live music by Douglas Ewart and Ana Begej. Masked creatures, puppetry, and Butoh Dance evoke dreamlike scenes of a modern fairytale. Directed by Malia Burkhart. Co-sponsored by Pangea World Theater. This project is supported by Forecast Public Art with funding from The McKnight Foundation and audience donations.
*
Performances: Saturday October 1, Friday October 7, and Saturday October 8, 2016. at 7pm. Meet at 10th Avenue and 34th Street in Powderhorn Park, Minneapolis. Performances are outdoors: Plese dress for the weather.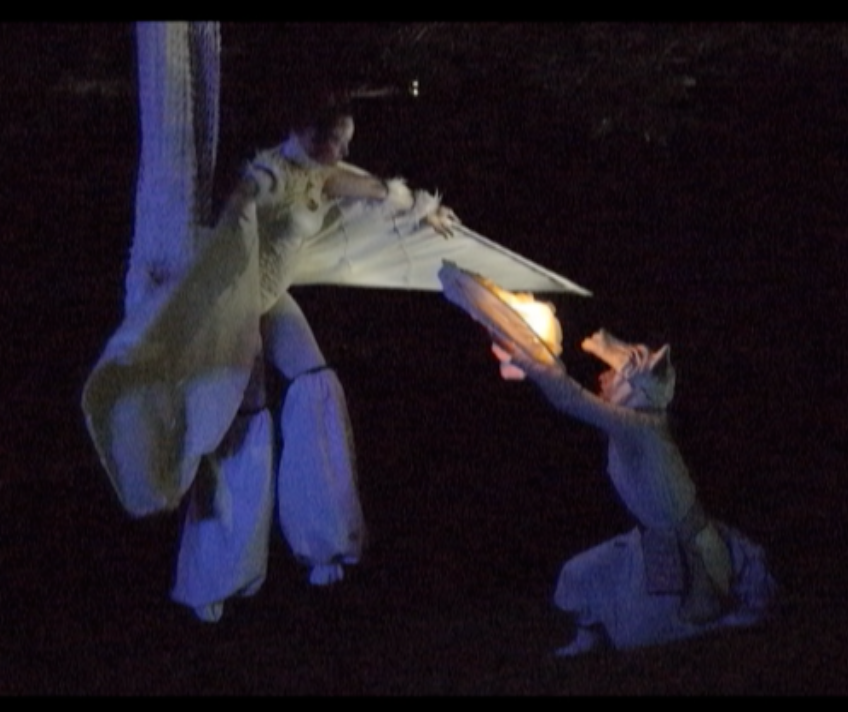 *
The Forecast grant funded 2/3 of the costs for this project. We ask you to support our work through a donation, in person or online at :
https://www.gofundme.com/2nuh3phw
For more information, visit www.artsbymalia.com.
https://www.facebook.com/events/983320995062334/
The majority of funding for this project is supported by Forecast Public Art with $5000 from The McKnight Foundation.   To provide a fair stipend to all cast and crew members, we must raise an additional $2500.   Please consider supporting by making a donation to this unique project.
"We are a creative, authentic, loving crew of women with stories to tell from a wide range of experiences. We are excited to share our stories with you! Also, Malia's vision and artistry are delicious, moving, beyond words -- images, light, the beautiful park at dusk, stories and dance, music -- This is a celebration of being alive, of being here, of being together. Can't wait to share it with you."          -- Rachael Bird, performer.
Organizer