My name is Francesco Fasanelli.
I left Italy in November 2013 to follow my dream to open a hostel on a beach.
After visiting many countries I decided to settle in Canoa, Ecuador.

I had been running a hostel/restaurant in Canoa for the past 8 months.
As you know 80% of Canoa has been destroyed because of the earthquake.
My hostel didn't collapse and we are all alive. Many of my neighbours however lost relatives, houses and shops.
I will try to help them by collecting money and distributing help to anyone who decides to reconstruct their life in Canoa and I will make a list of the families who need the most help.

Everyone who helps will be more than welcome to come in a few months to stay at my hostel for free. During their vacation they will be able to talk to the people who will receive the funds and will be able to see with their own eyes where the money goes.
Thanks everyone for helping.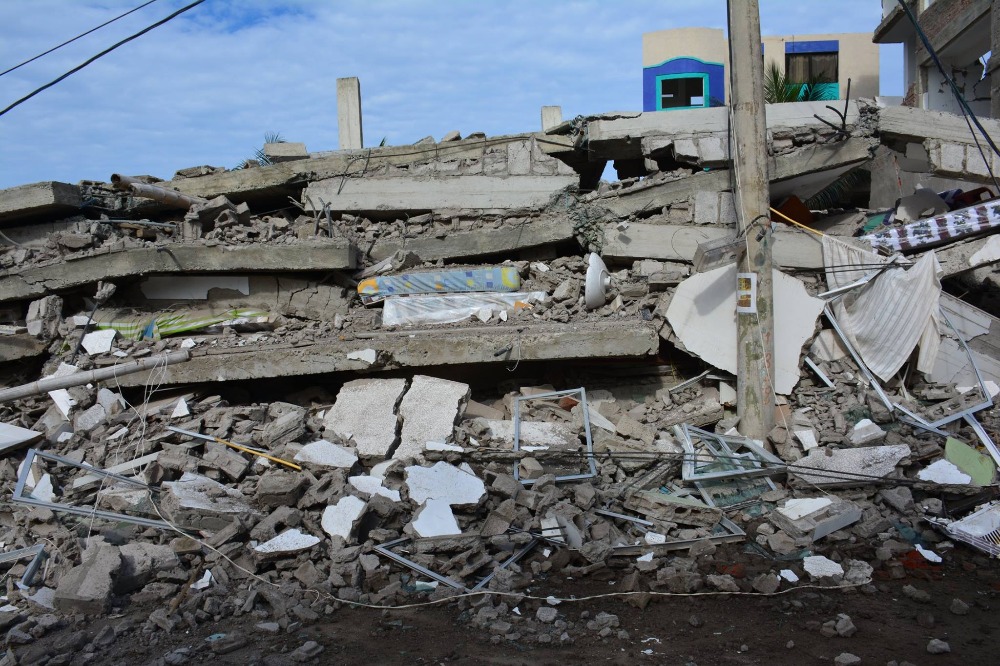 Goal #1: Raise funds necessary to provide another cargo of food, water, toilet paper, candels, matches, dogs food, alchool, water filters, some medicines, and other small things.
A first cargo was already delivered with donation from my family and personal friends ($900)
This requires $1,500

Goal #2: Raise funds necessary to provide materials to rebuild the first 10 houses.
The money will be used to buy some tools and the construction materials.
We have volunteers that will help working.
We still don't know how much it will require.

Goal #3: Helping the owner of small activitiev to buy what they lost (ex: laundry machine, hoven for the colombian baker...)
In the next updates i will be more specific about the list of things to buy and the prices
Organizer
Francesco Fasanelli 
Organizer
Mantua, Province of Mantua