Barefoot Skip's #2minutepaddle
All donations go to #2minutebeachclean

Tracking link:
https://share.findmespot.com/shared/faces/viewspots.jsp?glId=0uxNqBNMaG7ib4RHUB4LY4gSf9LYRWG76
Instagram: barefoot_skip
https://barefootskip.com/
Starting on the 24th of June 2019, I'll be setting off to paddle a prone board, unsupported, the length of the South West Coast Path.
The route runs approx 1000km from Minehead in Somerset to Poole in Dorset.
For those not familiar, a prone board is paddled laying down or kneeling with just your hands.
The reason for this paddle is to raise funds for #2minutebeachclean & to highlight the issue of plastics in our oceans & on our beaches. I'll be doing regular beach cleans along the way, so feel free to come & join me on the beach, the water, or both!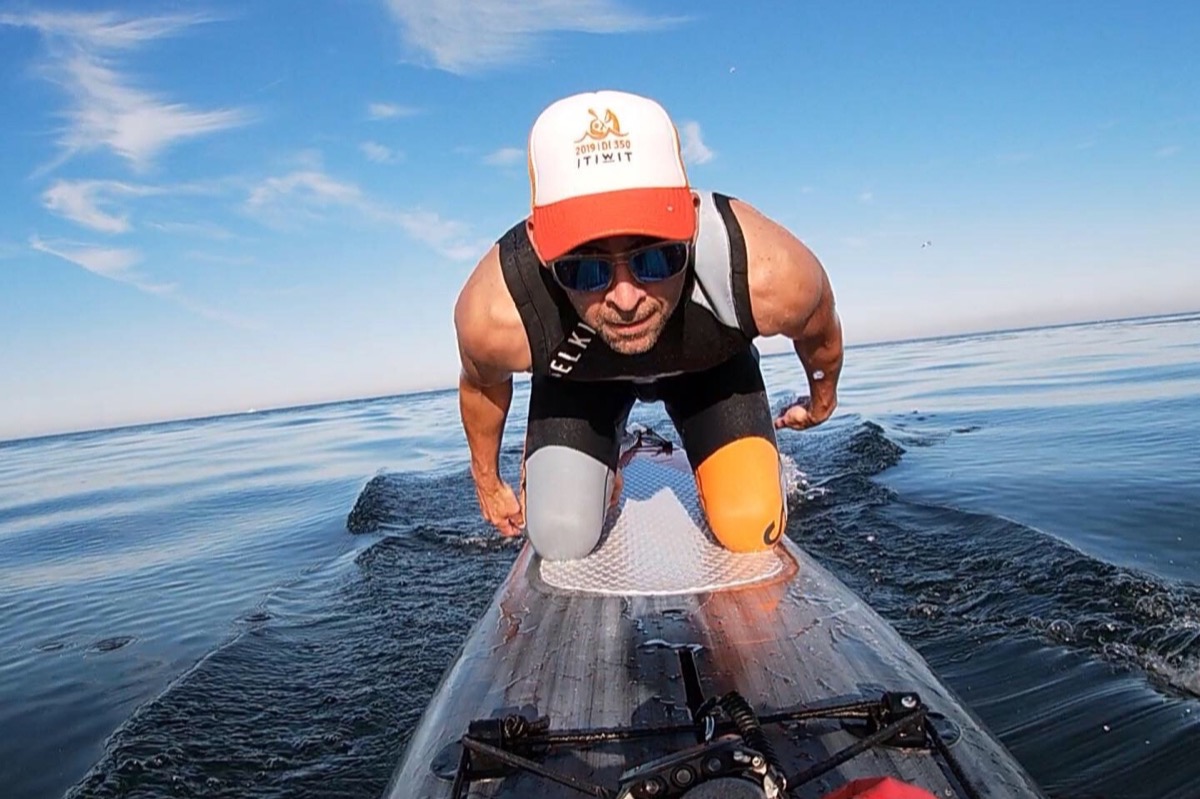 You can follow my progress on Instagram: @barefoot_skip or the #2minutebeachclean social media channels.
Thanks to Redpost media (redpostmedia.co.uk), you'll shortly be able to find all the relevant info on barefootskip.com
GTC (globaltelesat.co.uk) are kindly providing me with a SPOT tracker, which will be running throughout the expedition, so you can see my location at any point.
Olympia Triumph (olytri.com) have kindly donated £600, which is a fantastic start to reaching the goal of £10,000 for #2minutebeachclean
Thanks also goes to Selkie Swim Co. (selkieswim.com) for their generous support.
Organizer
Skip Graham 
Organizer
Wareham, South West England, United Kingdom