Alaina Goodwin Support Fund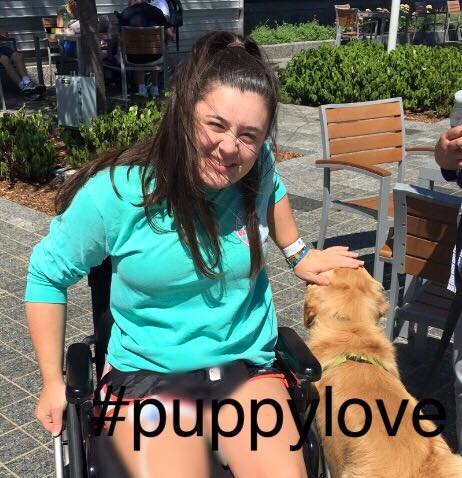 On Aug 15th, 2016 my sweet 17 y/o niece, Alaina suffered a rare stroke (spinal) which has left her with loss of mobility from the waist down. She is at Spaulding Hospital receiving the best medical care to get her through her trauma  with her devoted  parents and twin sister by her side . Alaina  maintains her beautiful smile and most positive attitude while working extremely hard at her therapy sessions and has made remarkable progress this past week. It is anticipated Alaina will need much intense therapy. Additional aggressive rehab will not be covered by insurance once discharged from her Outpatient physical therapy that will help her  mobility and get her back on track with her senior year which she  has worked so hard to maintain her highest honors.  Journey Forward in Canton is an effective exercise based program designed to assists those with Spinal Cord Injuries .  
https//journey-forward.org
All proceeds raised will help offset the cost of her medical & therapy bills,  and other associated  expenses that may arise for the Goodwin family. 
Alaina is an old soul always caring and putting others before herself. She was a summer camp counselor and was thrilled to be starting her senior year of high school.  Alaina is strong and amazing and her beauty radiates from the inside out. She has dreams of becoming a nurse some day.  Please join me in making a donation to help alleviate some of the financial burden for her parents so they can focus on Alaina's  health and recovery. All funds will be directly accessible by Brian and Elaine Goodwin (parents of Alaina Goodwin).
Any donation -no matter how small- is greatly appreciated!  
Thank you for your support!
Become the first supporter
Your donation matters
Organizer and beneficiary
Annie Goodwin Acerra
Organizer
Canton, MA