REWARD-Hit-And-Run Injured Cyclist
We are raising money to offer a reward for information that can lead to the finding and conviction of a HIT-AND-RUN driver who severely injured cyclist, John Abate.
John Abate, an Encinitas local, was hit by a car on Sunday August 14th, around 6:45am, while riding his bike in the designated bike lane.  This incident was a HIT-AND-RUN.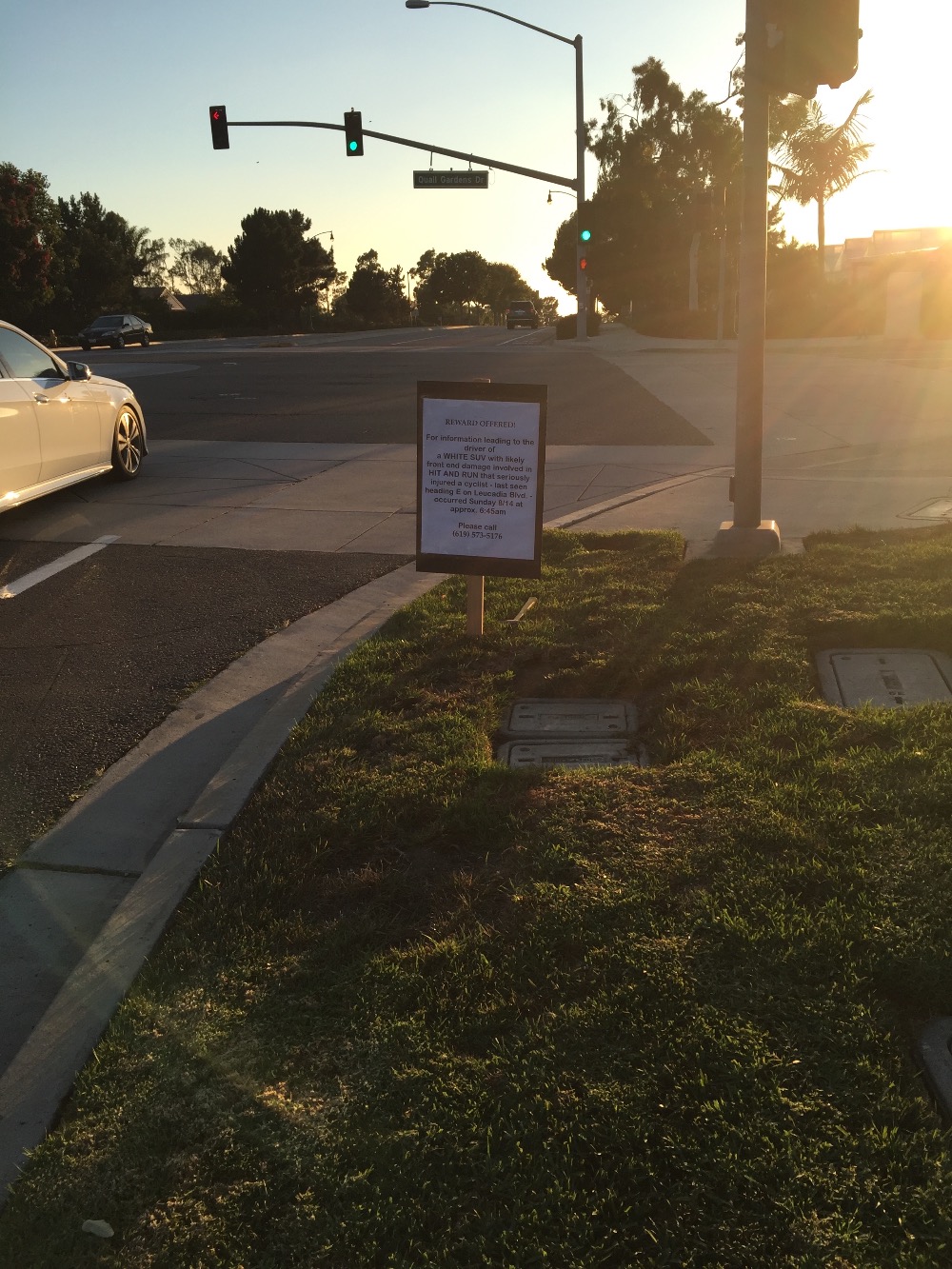 John was traveling East on Leucadia Blvd (just east of Quail Gardens intersection) IN THE BIKE LANE, with his friend when he was struck from behind and flew many yards in the air, finally landing in a bush on the curb.  Signs have been placed in the area with information.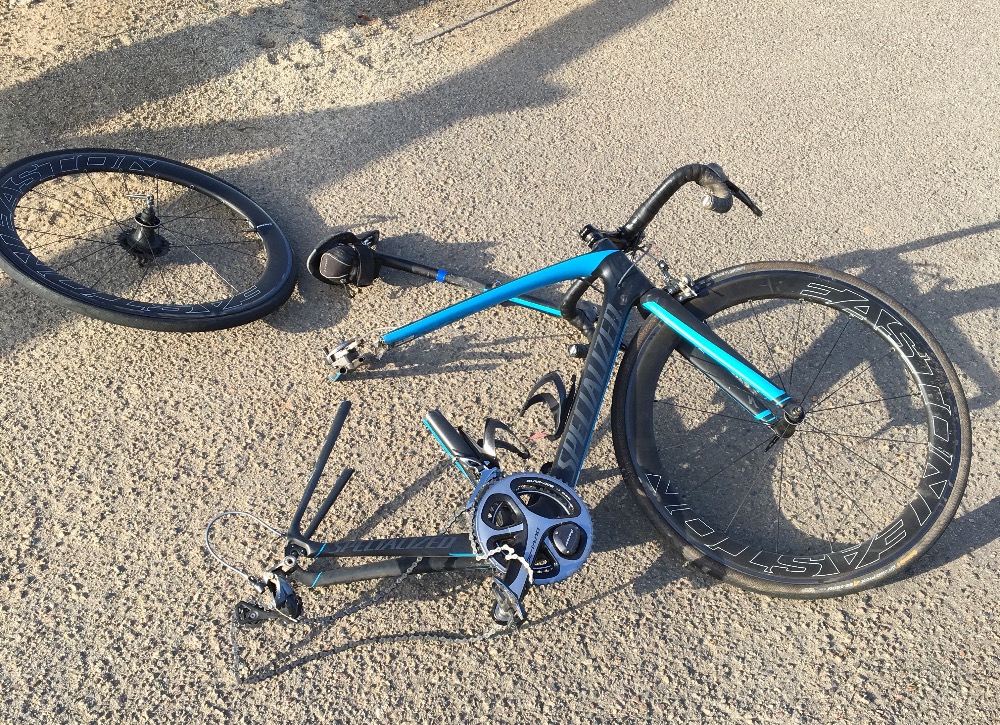 He is currently in ICU at Scripps La Jolla hopital where he has already had surgery for a severe compound fracture in his tibia.  He awaits spinal surgery today for fractures in his lumbar spine.  Additional injuries include: concussion, hematoma on head, lacerated liver, seperated shoulder, broken ribs, multiple abrasions and contustions. 
CBS8- San Diego featured this story:
http://www.cbs8.com/story/32774937/police-seek-hit-and-run-driver-who-struck-bicyclist-in-encinitas
We are incredibly grateful and thankful for the overwhelming support that we have received on social media and through the community.  We want to continue to momentum by offering a CASH REWARD for information leading to the finding and conviction of the driver.
We are looking for a white OR light colored mid-sized vehicle.  Crossover or SUV or small van.  ANY vehicle with damage to the right side and front.  Driver is medium build, short hair, most likely male.  
If you have information about the incident please alert the Encinita's Sheriff's department: 
Address: 175 N El Camino Real, Encinitas, CA 92024
Phone: (760) [phone redacted]
Or you can contact me via email:
[email redacted]


We will be offering refunds if we do not find and convict the driver.  I will personally assure that anyone who has donated receives a refund, or can have the option to donate the money to John's medical expenses or another fund with similar concern.
Sully Sullivan 
http://kogo.iheart.com/onair/sully-56705/
has been a huge help featuring this on iheart radio.  We will announce this campaign on his show at 5pm tonight.
Many THANKS!
Organizer