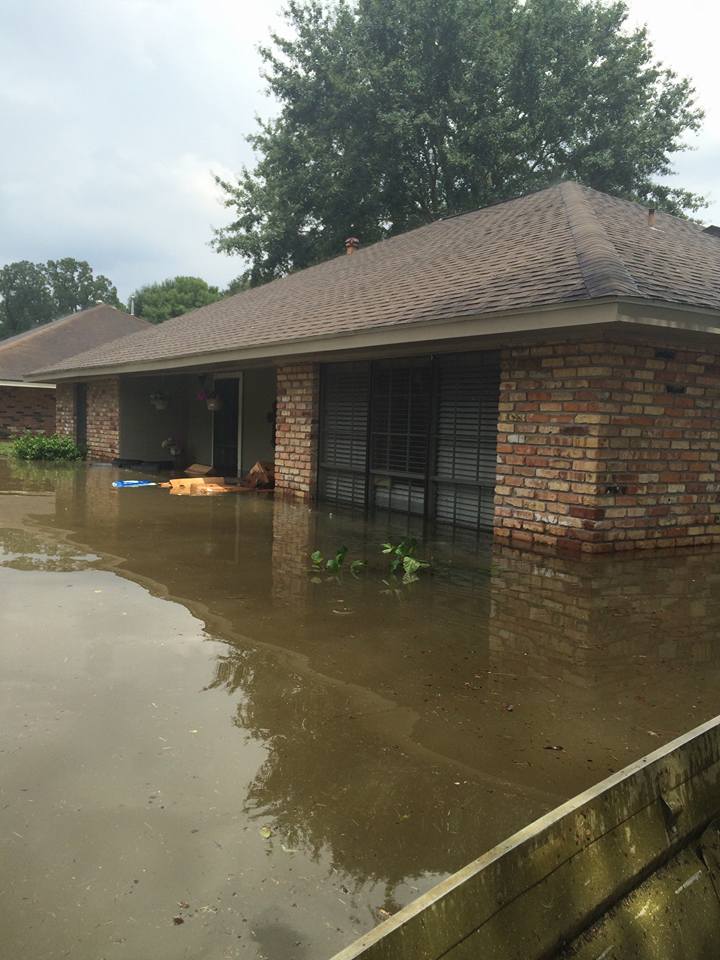 Thankfully, my sweet sister heeded the warnings to leave her home early yesterday morning.  Gina was able to drive herself and seven of her nine beautiful girls out of the flooded area.  This did not come without a day of trials and counting on angels.  She was stranded for part of the day on I-12.  Thankfully, someone offered to let them stay in a camper overnight.  They are currently trying to drive to Hattiesburg to stay with our parentsuntil the flood waters recede.  The other two girls were boat rescued from an apartment complex earlier today, but they are currently awaiting further rescue.  
As a sister, it's so hard to feel helpless.  I wanted to just scoop in and bring them to me yesterday, but there was no way to do that.  Now, I just want to help jumpstart many needs that I see for them once they are safe.  Thankfully things can be replaced.  Today I am so grateful for their safety.  
I believe that you see the best of people in times of dismay.  I was recently at a teacher conference teaching us how to deal with tragedies of different kinds with little ones.  One of the stories the leader told us was about Mr. Rodgers.  His mother told him when he was young watching a disaster on tv unfold, "Look for the helpers."  There are always helpers.  I am seeing photos and hearing stories emerging of those doing all they can to help others around them.  There is so much good in people.  
I thank each of you from the bottom of my heart for prayers, thoughts of kindness, and donations as they begin to rebuild their lives.  Hugs!
Organizer and beneficiary
Amanda Barrett Sencenbaugh
Organizer
Austin, TX