RYT 200 Hour Yoga Teacher Training
Creating a Go fund me account may seem like the easy way out but I can assure you that this is one of the most challenging things I have done in my life. As an independent woman relying on myself, asking others for money is almost like giving up that independence but here I am as a last resort. Someone actively supporting me in this journey recently told me that most of us aren´t very good at receiving so this is also me trying to improve my receiving skills.
Let me start by introducing myself, my name is Suzanne and I am a 28 year old Swedish native. My dream is to become a yoga teacher to be able to share my experiences and the benefits I know comes from the practice of yoga. I am here to ask you to invest and believe in me. So let me tell you my story.
Becoming a yoga teacher is a dream I have had for a long time but the money I have needed for the training has always been out of reach and I haven´t found the right training for me until now. I have finally found my tribe and when I heard about this training I knew I had to be there. I can feel it in every fiber of my being that this is my purpose. I don´t know how but I know that I have to be there, which is why I am here asking you for help to support me in my dream.
When I started to practice yoga regularly in 2013 it transformed my life in ways I could have never imagined. There was a shift inside me that became the start of a still ongoing healing process, a circle that will be closed and completed through this teacher training. For me yoga is a tool that not only improves and strengthens the physical body, it also resonates with the emotional and mental side of us. Practicing yoga has changed my whole perception of self and the world around me, seeing things through a brand new light. This has given me purpose and has created understanding and love between me and all other beings as well as our nature and environment.
Through yoga I have come to understand how all things are connected, how my own words and actions impact others and how my way of life effects our environment. Yoga has taught me confidence, inner strength and true love for self.
My purpose is to share the sensation which yoga has given to me with others and to help others connect mind and body to expand their own potential and realising it. I don´t just want to teach yoga, I want to teach life and share stories and experiences with those I get to practice with.
The things that inspire me the most to keep practising yoga is the connection I feel to the universe, the sense of belonging and purpose. Each time I learn something new about my self and the world, that development encourages me to come back to the mat.
This is more than a contribution towards my dream, it is a gift to you and anyone who will be able to transform and grow through my future teaching. Even if I inspire only one person throughout this lifetime I have achieved my goal as I have continued the chain reaction, which will keep growing through that one person to the next.
Any donation would be gratefully accepted, words can´t express the gratitude I feel for you believing in me. All donations will solely go towards the teacher training.
If you want to read more about the specific training I wish to attend please follow the link:
https://alchemyofyoga.com/bali/
Thank you!
Namaste
Suzanne
Crow pose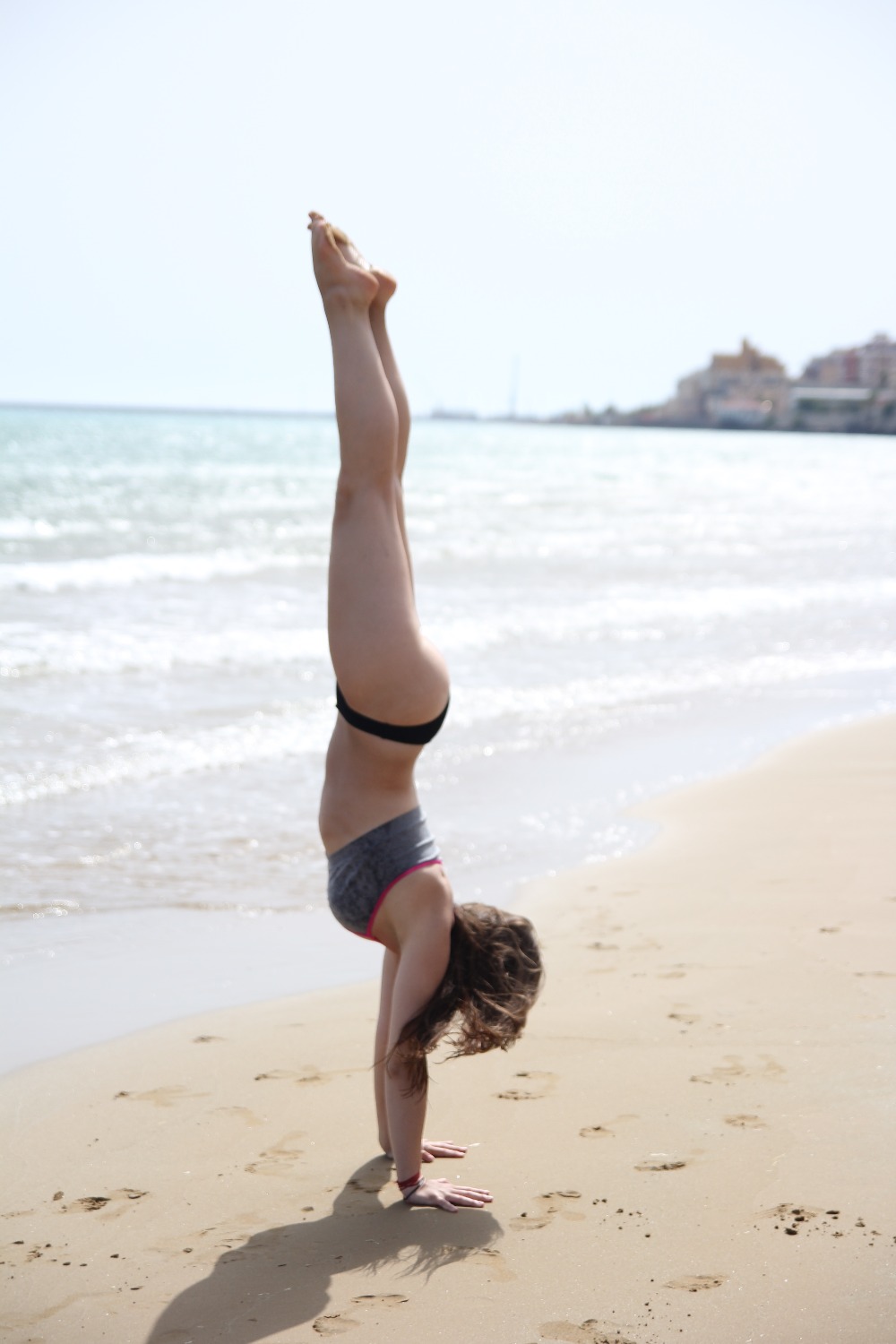 Playful practice on the beach
Organizer
Suzanne Sköld
Organizer
Stockholm, AB, Sweden