Andrew Bower Memorial Fund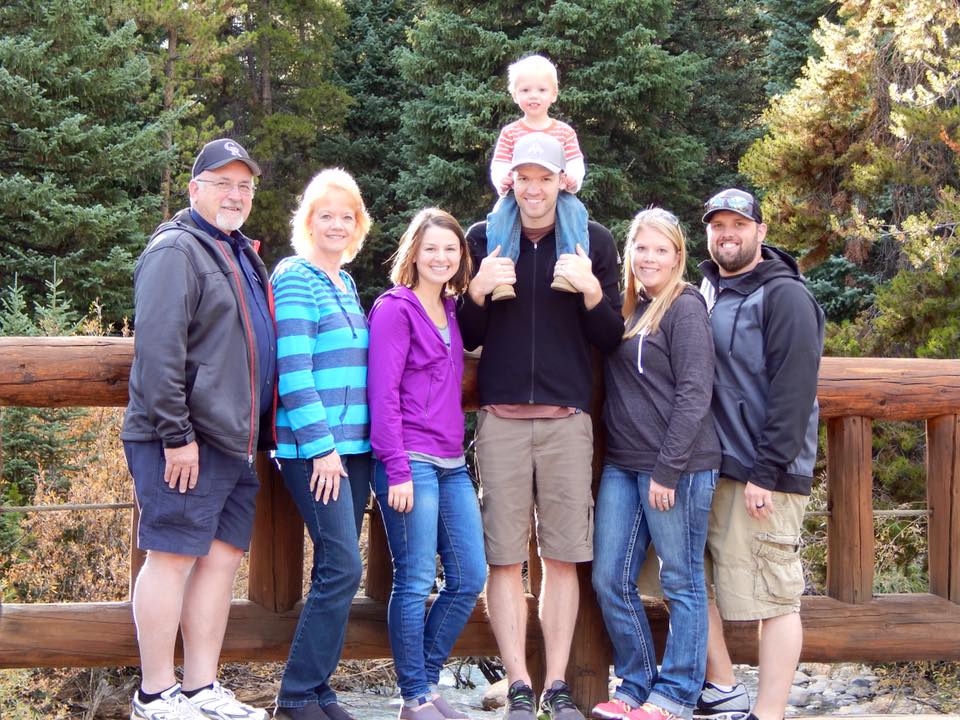 #whatdidandrewteachyou
Andrew Bower lived his life to the the max. Many of you may know him very well, and many of you may hardly know him at all, but he most likely has made a positive and lasting impact on your life in one way or another.
The purpose of this gofundme site is to raise funds for Andrew's beautiful wife, Emily, as we all prepare for such an unexpected memorial and associated expenses. 
Any money that is raised from your generous donations will first be used at Emily's discretion for expenses incurred. Any additional funds that may be available will be used and donated to Andrew's favorite charities and passions, the rock climbing communities of Washington and Colorado, all in the Lords name just as Andrew lived his life.
As a young boy, my brother and I were the best of friends, sharing a room, fighting over bunk beds, legos, Lincoln Logs, and neon colored cereal bowls. As we grew older we developed our own unique personalities, and I'm writing today to celebrate one of my personal hero's, my best friend, my brother.
Roo quickly developed into a kind hearted, servant minded teenager, breaking out of his younger shy self, and engaging his passions for ministry and music. He began playing guitar for the youth ministry at Faith Evangelical Church in Loveland in high school, quickly becoming the worship leader, and sharing his testimony with every sould he came into contact with. His love of others grew exponentially as he was blessed to go on many missions trips to different countries, and share his faith with lost, less fortunate peoples all in the love of Jesus. Near the end of high school, Andrew decided he wanted to combine his love of airplanes, with his love of missions and service by attending Moody Bible Institue Missionary Aviation Program in Spokane Washington. After a couple of years of schooling, and many trials and unfortunate, ill-timed events, he thought that the Lord was leading him in a different direction. 
When Andrew moved to Spokane WA, he was excited to find a strong, close community of climbers much like he had in Northern Colorado. Andrew became involved with PEAK 7 Adventures (
http://www.peak7.org
)
in Spokane, and quickly became a certified mountaineer and white water raft guide, taking underpriviledged and less fortunate youth on experiences of a lifetime. Peak 7 was such a humbling and time of growth for Andrew. Because this was primarily a volunteer position, he spent his summers living in a tent near the river he guided to keep costs down, all in the name of serving others. When he wasn't guiding trips up the mountain, or down the river, Andrew was working overtime at Wild Walls climbing gym in Spokane. There, over the years he truly honed his skills and practiced to become the incredible climber he is today. During his time there, he touched many, many lives, teaching young and old his passion of climbing, being challenged every day to be better than the last. He eventually became an instructor at Wild Walls, and was responsible for setting the routes that challenged climbers like they had never been before. Andrew was extremely well respected and liked by everyone he taught and worked with.
After the unfortunate events during his time at Moody, Andrew met a beautiful young lady that shared nearly every single passion of his, including his love of God, and his servants heart. Emily quickly grabbed Andrew's heart, and he fell head over heels for the "coolest, most beautiful chick" he'd ever met. Our family definitely agreed as we also quickly fell in love with Emily. As I mentioned before, Andrew felt that God as calling him to do something different with his skill set, and that's when he pursued becoming an EMT. He was able to use his smarts, his passion, and his compassion on a daily basis as an EMT in Spokane. There were many challenges, trials and tribulations with that job, and it definitely had it's ups and downs, but Andrew always enjoyed truly helping others. 
Andrew and Emily fell madly in love, and we were thrilled when they announced they were getting married after Andrew had proposed on top of a 14'er in Colorado during a family vacation. We all got to celebrate with them. They were married in July of 2014, just over 1 year ago.
We were so excited to have the opportunity to spend time with Andrew and Emily this September celebrating our dad's birthday in Keystone, CO. We will cherish those days forever, and I'm so grateful we were able to spend that quality time with you bro-bro.
Over the past few months, Andrew took on a personal, very near and dear project in the hills of Spokane, replacing old rusted climbing bolts and pins with brand new, stainless steel bolts... ensuring years of safe climbing for his fellow brothers and sisters in the Washington area. About 50% of this project was funded directly out of his pocket, while the other 50% came from fellow climbers appreciating the challening, yet neccessary work he was doing.
As mentioned before, any additional funds raised by this page will be used to continue this project in Colorado and Washington in Andrew's name and memory. Thank you for your support.
On November 6th, Andrew headed out early in the afternoon to replace more bolts just outside of Spokane. He wasn't able to complete his mission that day as we assume he was called to be with the Lord quickly and peacefully before he unpacked his gear.
Unfortunately, I don't believe there are any words to truly describe the heartbreak and loss our family, his friends, and his greater community circle can say to ease the pain we feel at this moment, but there is a special peace believers have from God, knowing beyond a shadow of a doubt that my brother is playing guitar with the angels and will be stringing ropes wherever possible.
Andrew loved his wife beyond compare, his parents, his brother and sister in law, and his nephew like no one I've ever known. 
Rest In Peace my dear Bro-Bro! I love you!
Aaron Bower and the entire Bower family
Andrew's Facebook page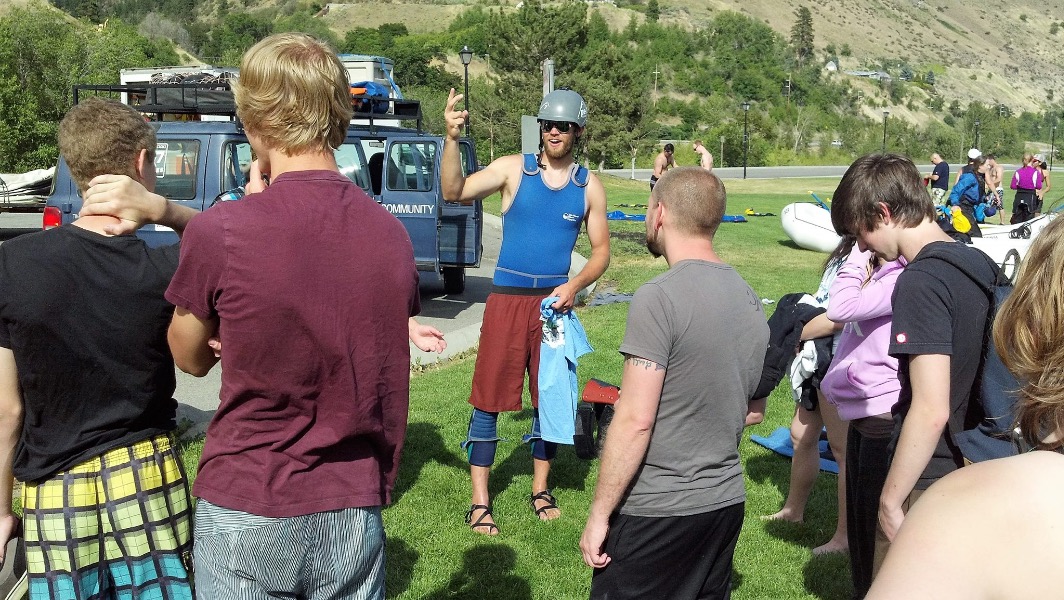 Organizer and beneficiary