Greetings!  I started this campaign on behalf of myself and my horse Scout.  My name is Alison and since I was young I have desired to move to my family's farm which was homesteaded in 1859 in Wisconsin.  I want to bring my best friend in the world, my horse Scout, along with me and let that be the place he lives out his golden years.  Scout and I are both 28 years old, born only 2 days apart.
While we retain the farm in our family at present, I am the last one in the line with any interest in living there.  We have been working on restoring the 100+ year-old farmhouse for the last decade or so, with weekend DIY projects.  My father and I just finished installing the hardwood floor in what I hope to make my computer room one day.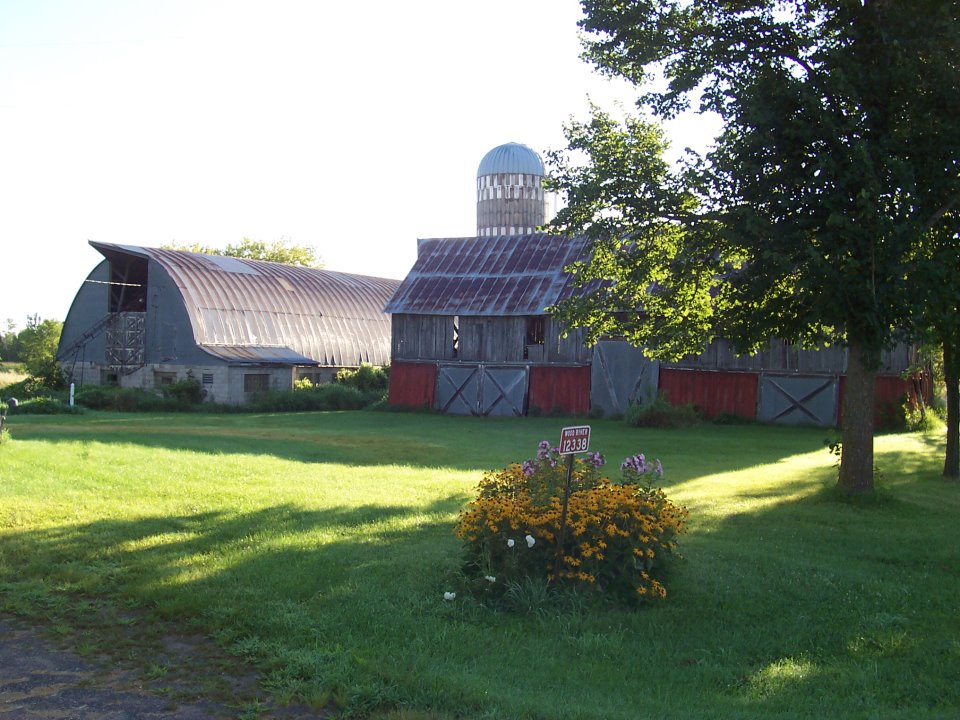 (the farm)
I currently work as an accountant but can only earn enough to cover my bills each month, including Scout's board and food.  I promised him when we bought him 14 years ago that we will stay together for life and I intend to honor that promise.  To me, all pets are for life, there is no selling or giving away.  He had been through miserable life situations, mentally abused and locked in his stall 24/7 when he went lame.  He has scars on his tongue and behind one ear, presumably from when he was broke to saddle.  When we first got him he was depressed and flat-out ignored people.  It took a long time to earn his trust and figure out his quirks and how to work with him to have a mutually beneficial relationship.  Now he's the best friend I could ever ask for.
(myself and Scout)
To help meet my goal I have tried to garner freelance bookkeeping clients (to no avail so far) and even turned to direct sales - anything to scrape together extra cash to get Scout and I to the farm.  I keep alerts set up for accounting jobs that open up around the farm, but it is located in the poorest county in WI and jobs paying living wages are essentially non-existent.
Originally I had told my friends that my goal was to move there in 2021 (5 years) but new problems have arisen that are forcing my hand.  We have had Scout at 3 boarding stables since we bought him.  At the first he was out to pasture in mud and in his stall getting heaves (similar to asthma) from 3pm to 7am each night.  The second barn put him in a large herd on extremely rocky terrain and he tore his digital deep flexor tendon.  After intensive rehab he was turned out with two other horses that chased him constantly, so much so that the only time he felt safe enough to sleep was when we brought him in to change the bandaging on his leg.  Finally we thought we found the perfect place: one of my mother's acquaintances had two horses at her home and was willing to take on Scout as a boarder.
For several years it was absolutely perfect!  However, this year, the barn owner has, quite frankly, gone off the deep end.  She has taken to blaming everything on us.  "The horses are eating too much hay!" Well, her mare foundered and so can't have any grass.  Scout hardly ever gets to graze anymore, because there is no shelter or water tank out in the main pasture anymore, those are in the dry lot where the mare stays.  So the choice is:  Scout gets grass and does not have access to shelter/water, or he gets the latter but no grass.  It's a lose-lose.
The barn owner has now gone as far as to say that we are not allowed to touch/move anything at the barn, not even our own horse or equipment.  I just got off the phone with her and she was screaming at me, telling me I was wrong for letting my horse in out of the hot sun (it was 92F today) to get a drink and rest in the shade.  It was followed up by her berating me for everything I do to try and help at the barn for 2 hours (filling the water tank, picking manure out of the shelter, etc.) She refuses to give him the supplements he needs to stay healthy, even vet-prescribed medications.  We are at our wit's end.  Given his age and his tight bond with his remaining herdmate (we lost the other to colic a few years back) I know any move will be traumatic for them both.  I want to make this last move to the place where I can personally assure his care.  The only place I can do that is at the farm.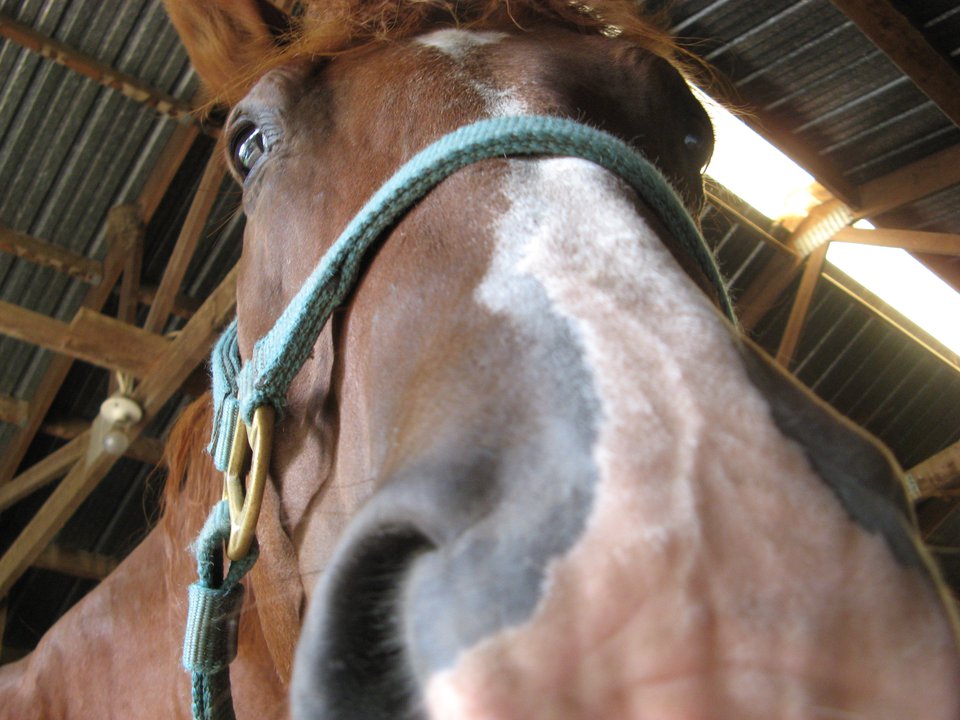 (Whatcha doin'?)
I am asking for the $6k, figuring that will cover the cost of feed (hay, senior feed, supplements) for Scout and a buddy horse for a year.  I will have to acquire the second horse to keep Scout company since horses are herd animals and don't do well without a friend.  I am hoping that figure will cover at least some of the cost of fencing the pasture as well; the old barbed-wire cattle fencing has fallen apart and needs to be removed and replaced.
At our last conversation the barn owner threatened to give us a 30-day notice - her husband said he would give us even less - so I find myself in desperate need of capital immediately.  I do have a barn I can move him to until I can afford the farm, but the less moves the better for him.  Additionally, the new barn will charge more for board and is almost twice as far away, so would be more costly in the interim.
I would be eternally grateful for every penny contributed to this campaign.  Providing Scout his forever home is my ultimate goal, and I want him to have the best care possible, which we have been unable to find at boarding facilities.  Additionally this would provide me the opportunity to fulfill my dream of living on the farm and I hope to get into goat farming to supplement the minimum-wage income I could expect from any job up there.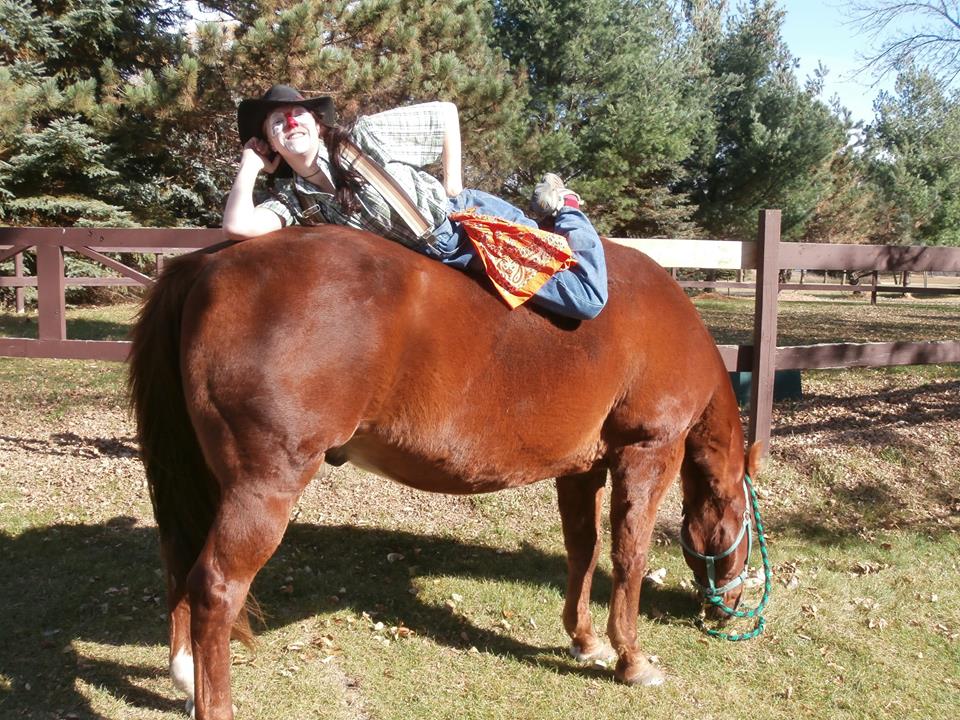 (Scout and I having some Halloween fun)