Anyone who has been touched by Rochelle's kindness, love and prayer's only feels love when you hear her name. Anyone who watches her amazing grace as she helps raise our children, or lends a sympathtic ear, or smiles sincerely to help her friends and family.... knows she is usually so busy helping others that she rarely thinks of herself.
Sometimes God brings his sheep to green pastures to rest and take care of themselves. In this moment he has called on Rochelle. Like sheep, Rochelle stands on alert 24/7. If a sheep is going to lie down the sheep needs to feel safe, full and secure.
Psalms 23:1 The LORD is my shepherd; I shall not want. 23:2. He maketh me to lie down in green pastures. David says God will provide everything we need- like a green pasture with such an overwhelming sense of safety and security that we have no choice but to laydown and rest our head and body. For this reason and a million more.... we create this amazing opportunity to GoFundRochelle during her time off and give back to this special lady who has touched our children and world by her love. The 1M is to make Rochelle giggle. But she's worth more!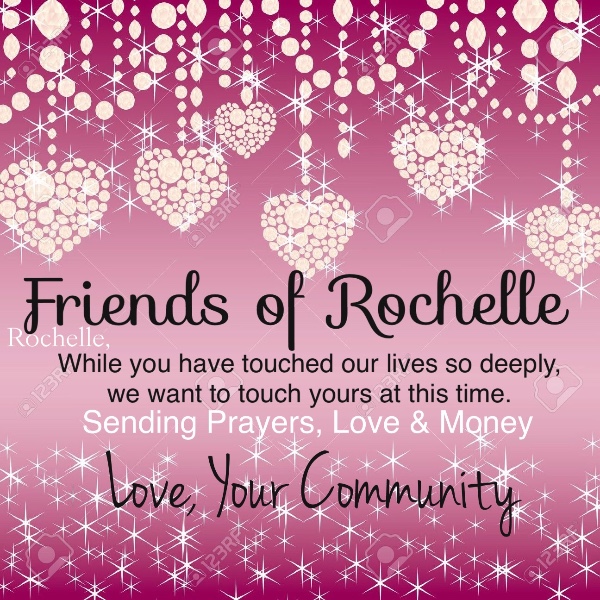 Suzette Schommer Peterson  
Organizer and beneficiary